Joey Bosa Is Worth A Lot More Than You Think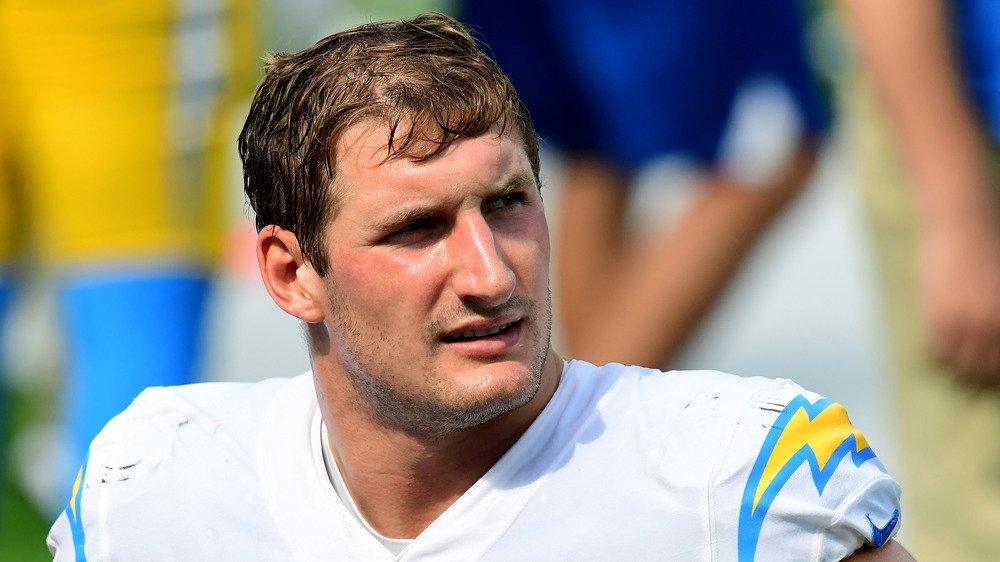 Harry How/Getty Images
If anyone ever asks you who Joey Bosa is, you can tell them that he's the brother of NFL defensive end Nick Bosa. You could also mention that he's the great-grandson of mob boss Tony Accardo (no joke!). Granted, sports fans will know him as a popular professional football player in his own right, which is why he can be seen on HBO's docu-series Hard Knocks: Los Angeles.
Indeed, Bosa is someone who takes both his talent and his passion for the game to the field every game that he plays in. For instance, when "he had a career high with five quarterback hits and a daily low with one trash can kick" in November 2020, according to the Los Angeles Times, it was clear he wasn't pleased with his performance. And while the "Chargers defensive end... acknowledged he was disappointed in how frustrated he allowed himself to become... after narrowly missing a sack and forced fumble against the New York Jets," he also revealed why he wants to learn to keep his cool.
"I need to be a better leader for these young guys," Bosa explained, referring to his teammates. "When they see me coming off kicking and screaming about a play I missed, they need to see me take a breath and be like, 'OK, whatever. Next play.'" That kind of mentality and leadership role is why, while some athletes might be poorer than you thought, Bosa, on the other hand, may have more money than you realized.
Joey Bosa landed a lucrative deal with the Chargers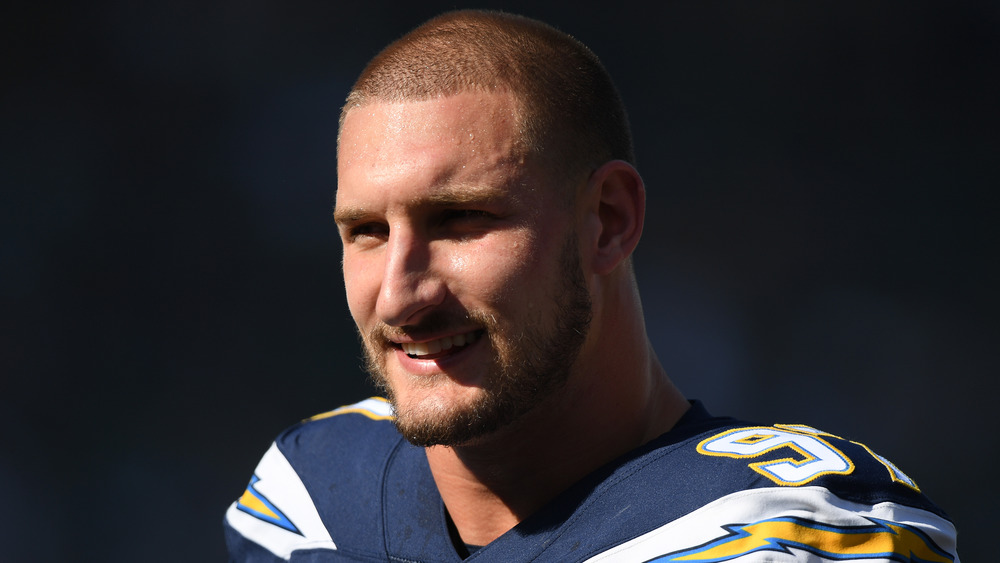 Harry How/Getty Images
Those who keep up to date on the latest and hottest sports-related news will likely know that NFL player Joey Bosa inked an incredibly impressive agreement with his team in July 2020. It was a deal that may have thrilled those behind the scenes of the Chargers due to the fact that their "2019 season was impacted by a high-profile training-camp holdout that dragged into late September," according to the Los Angeles Times. Apparently, they "faced a similar potential issue in 2020 until agreeing to give Joey Bosa the most guaranteed money in NFL history for a defensive player."
If that piques your curiosity (and how could it not?!), then you'll definitely be interested to find out that when all was said and done — meaning the high-priced negotiations were finally over — Bosa and the team wound up with a five-year extension that was worth a whopping $135 million. The contract "includ[ed] a record $102 million in guaranteed salary, according to a person with knowledge of the terms."
With that kind of money locked down and coming in steadily over the next few years, Bosa's future financial status will be more than comfortable. Frankly, he is already doing fine with "roughly $14 million" that he has, according to Wealthy Gorilla. However, Wealthy Genius put his fortune at $25 million. Either way, it's hard to imagine that he has any worries when it comes to his bank account or booming budget.