The Tragic Real-Life Story Of Gia Giudice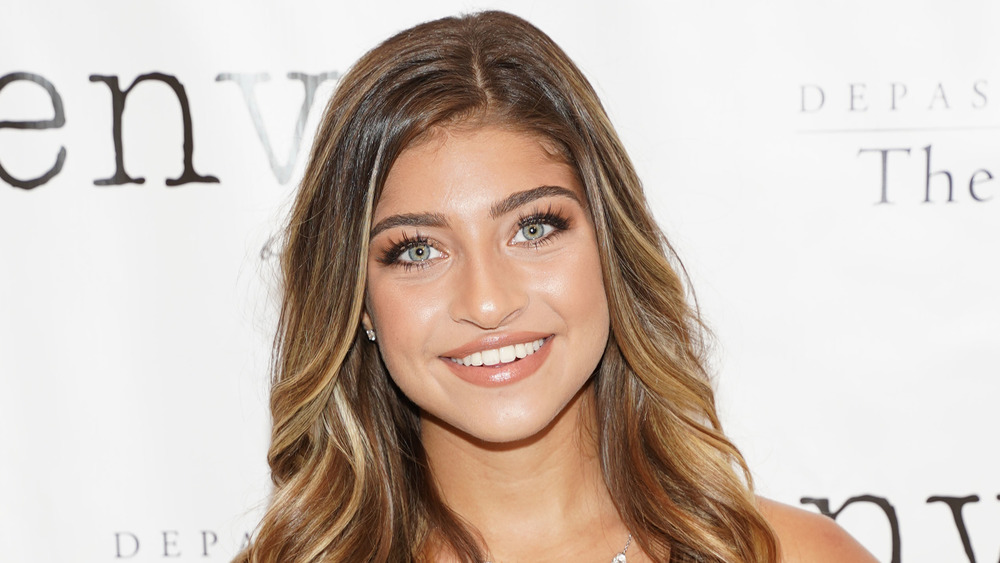 Manny Carabel/Getty Images
Gia Giudice grew up in the spotlight, thanks to her reality TV star parents, Teresa and Joe Giudice, who star on The Real Housewives of New Jersey. Gia is the eldest of the couple's four children, who also include daughters Gabriella, Milania, and Audriana. Gia, who was born in January 2001, was only 8 years old when RHONJ made its debut. This was in May 2009, according to IMDb, and because of her mom's vivacious energy, the Giudice family became a major plotline on the reality show. Essentially Gia grew up in the public eye. 
The show has brought with it many perks for the Giudice family, including the daughters. Gia has more than 700,000 followers on Instagram, and because of this social media clout, Gia has become an influencer. While this is all great, life hasn't always been a cinch for the Giudice daughters, especially Gia. Since she's the eldest child, she's been the first in line to juggle family drama, and there has been a lot of family drama, including some events that are downright tragic. Here's the story.
How Gia Giudice handled her mom's prison sentence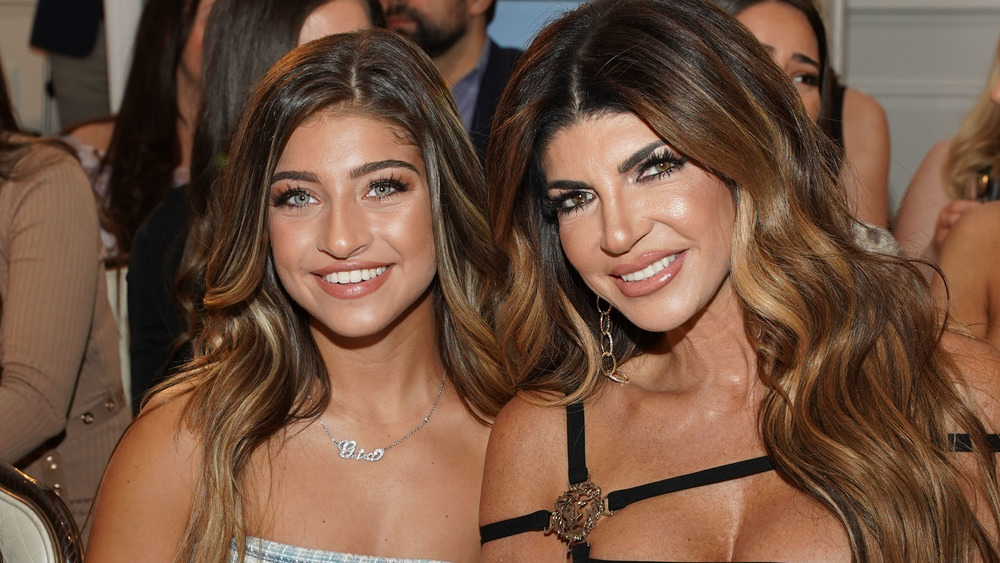 Manny Carabel/Getty Images
Things got intense for the Giudice family in January 2015 when Teresa Giudice served a 15-month prison sentence, per Business Insider. Teresa served her sentence at the Federal Correctional Institution in Danbury, Conn., the same location that inspired the Netflix series, Orange is the New Black.
What happened was that Teresa and Joe Giudice were indicted in 2013, according to People, as they were accused of hiding money in their bankruptcy filing. Joe also neglected to file tax returns from 2004-2008. Initially, they pleaded not guilty, but then "entered a plea of guilty," per People. Teresa served her sentence first of 15 months and Joe was sentenced to 41 months in prison for "mail, wire, and bankruptcy fraud," according to People. Joe was mandated to serve his sentence after Teresa so that they could each be present for their children.
According to Business Insider, Gia was the first member of the family to speak out about Teresa's departure for prison. On Jan. 4, 2015, Gia took to Twitter and wrote, "support system is unreal," followed by the hashtag "so blessed." But just because Gia put on a brave face doesn't mean it was easy for her or her younger sisters. And this wasn't the end of the family drama.
Gia Giudice's dad got deported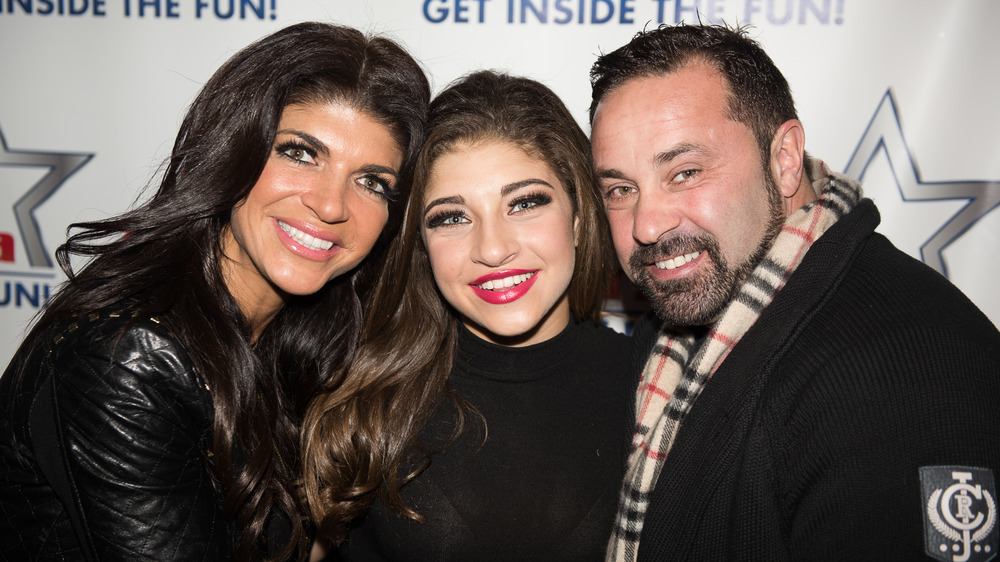 Dave Kotinsky/Getty Images
Things got harder for the Giudice family as the years went on. Teresa Giudice served her prison sentence and then Joe Giudice served his, but this doesn't mean the legal drama was over. In April 2019, following Joe's release, he faced deportation. While Joe lived in the U.S. since he was a kid, he never applied to become an American citizen, according to People. Despite several appeals, Joe wasn't allowed to return home to his family and instead flew to Italy, according to Page Six.
Even though Teresa and her daughters visited Joe in Italy, the deportation of her dad was obviously super tough on Gia. In fact, it inspired some possible future career plans. Gia's uncle, Joe Gorga, told Us Weekly in 2019, "[Gia] wants to be a lawyer." He added, "Look what's going on with her dad."
But Joe's situation didn't just inspire a career path. It was also responsible for some tattoos. According to Bravo, in early 2020, Joe got an eagle tattooed on his chest to symbolize his four daughters. Gia also got one and fans discovered more details when she posted a photo on Instagram with a tiny part of her tattoo visible. When someone asked, Gia explained how it's connected to her dad's tattoo, "I have a little bird and he has the eagle on his chest. Just means we can fly to each other whenever we want and we are always a flight away."
At least there's beauty and connection in the family tragedy.