The Truth About Machine Gun Kelly's Drug Abuse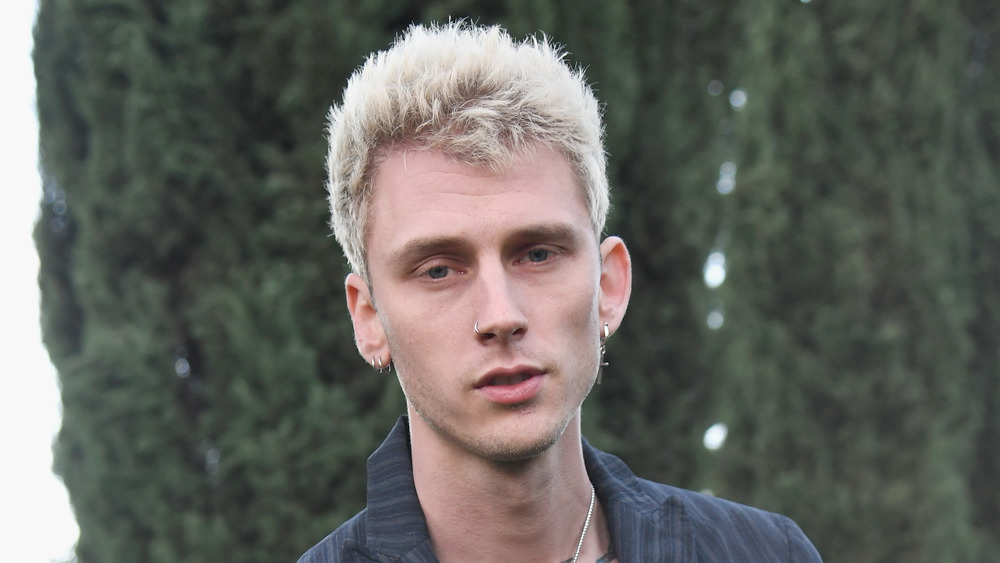 Kevin Mazur/Getty Images
Rapper turned punk rocker Machine Gun Kelly has come a long way since stepping onto the music scene as a "Wild Boy" in 2012. After releasing a number of albums and singles as a rap artist, the musician made a bold transition into punk rock in 2020. With the release of his first #1 album, Tickets to My Downfall, in September 2020, MGK opened up about his struggles with drug abuse. 
Fans of The Dirt actor can remember his 2018 interview on The Breakfast Club, where the discussion transitioned into a drug intervention. While discussing the passing of the late rapper and his friend Mac Miller, Machine Gun Kelly spoke transparently about his issues with substance abuse. "My drug use?" MGK questioned DJ Envy after he seemingly raised the subject. The rapper sat silently for a moment and appeared to put much thought into what he was about to say. "If it was going to be a lesson learned I might've learned it when it happened to Pete [Davidson]," he replied. "The reality of the situation is you can't as a world expect to break people down constantly and not expect them to want some type of escape." The moment became tense as MGK explained he lacked a solid support system to keep him on track, while Charlamagne Tha God questioned why the musician didn't go to therapy for help.  
By 2020, however, it seems that Machine Gun Kelly might've found the saving grace he needed. Keep reading to find out more. 
How "happiness" became Machine Gun Kelly's new drug of choice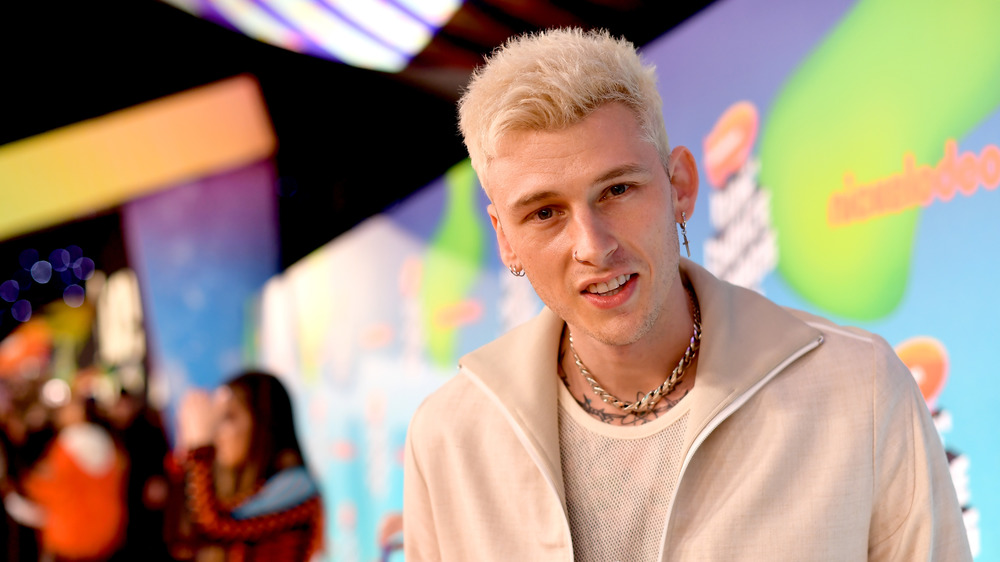 Matt Winkelmeyer/Getty Images
In November 2020, Machine Gun Kelly opened up to actor Dave Franco about "the year that saved my life." While recording his first rock album, he sparked up a romance with Transformers star Megan Fox, which he credited for bringing new types of peace into his life. He shared the steps he's taken to live a happy and healthy life. "I think I watched myself believe that drugs were how you attained a level, or unlocked something in your brain, and I've seen the pros and cons of it," he told Franco for Interview Magazine. 
"Adderall was a huge thing for me for a long time," he revealed, saying, "It became something where I was scared to ever go into a studio if I didn't have something." MGK admitted knowing "that's where it becomes a problem." He added, "you're telling yourself you can't do this without that, when really it's in you the whole time." He explained how much of a better place he was in and how his "drug of choice is happiness and commitment to the art, rather than commitment to a vice that I believed made the art." Moreover, the rocker also revealed that went to his first therapy session and is "early in the process" of using the "tools" he's been given to combat any triggers he has. We at Nicki Swift are thrilled for Machine Gun Kelly and wish him all the best.  
If you or someone you know is struggling with substance abuse and mental health, please contact SAMHSA's 24-hour National Helpline at 1-800-662-HELP (4357).