Queer Eye's Jonathan Van Ness Hints At A Possible Secret Relationship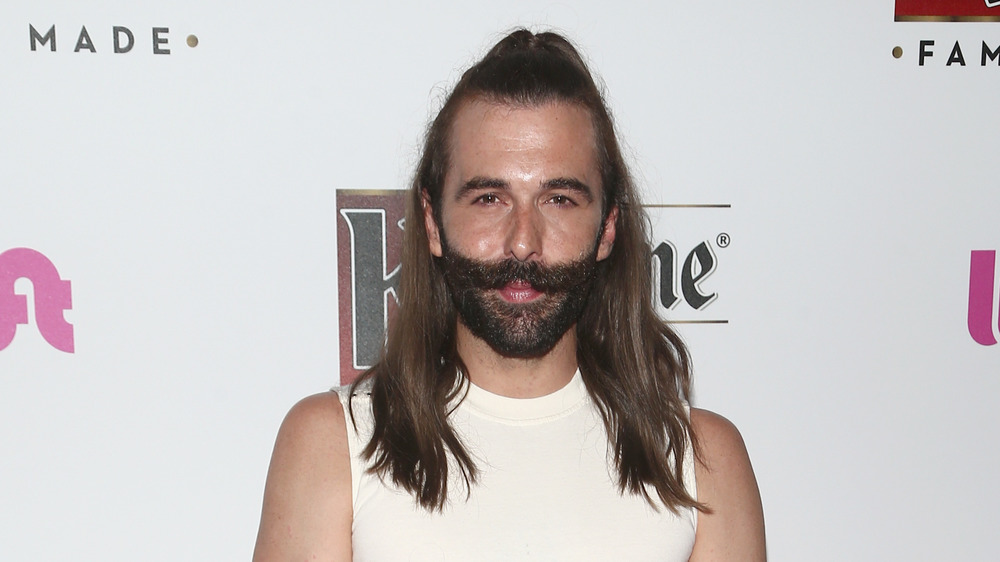 Tommaso Boddi/Getty Images
If you had to pick a word to sum up Jonathan Van Ness, what would it be? Hilarious, lovable, charming, gorg, talented, brilliant, vulnerable? The list goes on and frankly, it's impossible to pick one.
Van Ness, who uses the pronouns he/she/they, according to Self, first caught attention by starring in Netflix's Queer Eye, an offshoot of the Bravo series Queer Eye for the Straight Guy. The binge-worthy sensation featured Van Ness and four other stylish experts sprucing up lucky participants, not only their hair but their hearts as well. Who else could better bring out the best in strangers than the Fab Five?
In addition to Van Ness, the Fab Five features Karamo Brown, who is so talented at getting to the heart of the matter that he could make anyone get vulnerable, and Antoni Porowski, whose passion for cooking makes us wonder if we're on Master Chef for a second. Then there's Bobby Berk, who is a wizard at fixing up even the most hopeless interior, and last but not least, Tan France, who not only has style but shares style, and that is a gift that won't stop giving.
With such lovable public personas, it's no wonder fans want to know about the Fab Five's love lives. But in Van Ness's case, he's not planning to divulge the details just yet. Here's what he hinted at.
Jonathan Van Ness said it's hard to date as a 'public figure'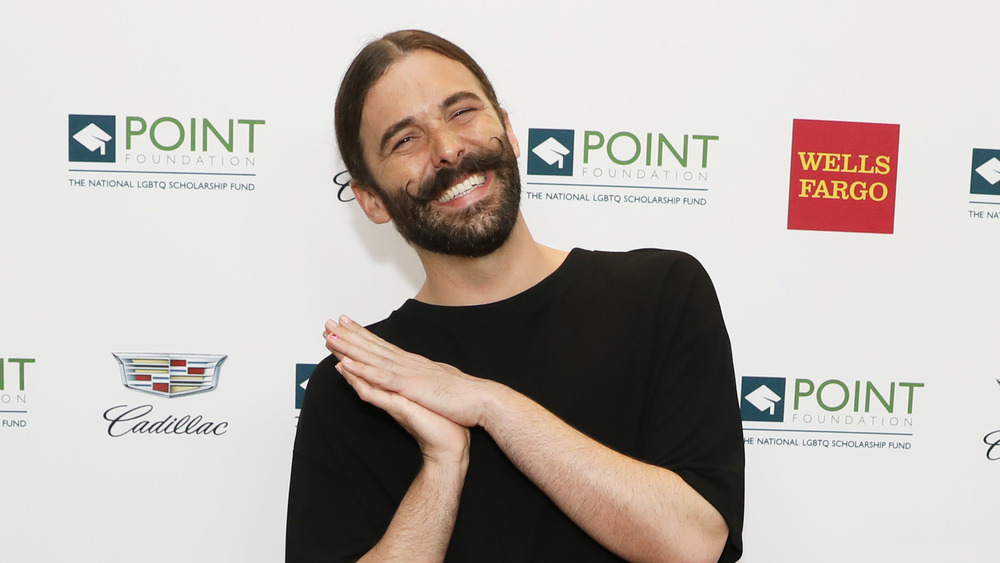 Cindy Ord/Getty Images
Jonathan Van Ness isn't one to slow down. The Queer Eye star wrote a memoir, Over the Top, that shook us to our core. While his happy-go-lucky exterior is magnetic, don't let it fool you. Van Ness has suffered trauma, drug addiction, and the fear of revealing his private life to an at-times scrutinizing world. Talk about brave. In addition to appearing on Queer Eye, he hosts the podcast Getting Curious, hosted the show Gay of Thrones, and writes kids' books, according to his official website. But does he have a significant other?
In an interview with Self on Dec. 1, 2020, Van Ness responded to questions about his dating life with an evasive answer: "Private," he said. But later in the interview, Van Ness explained his reluctance to divulge on such topics. "It's not that I will always be private about my relationships, but I just think that I need more time to kind of learn to date and be in a relationship as this public figure," he said. "Dating's hard enough not as a public figure, and then when you add this into it, it's like, Well, f**k me. It is a whole pile of complicated."
Van Ness's phrasing certainly sounds like he might be in a relationship already, but fans will have to go without the details for now. As someone who values vulnerability, Van Ness will surely disclose this info whenever he feels comfortable.