The Truth About Ryan Sutter's Mystery Illness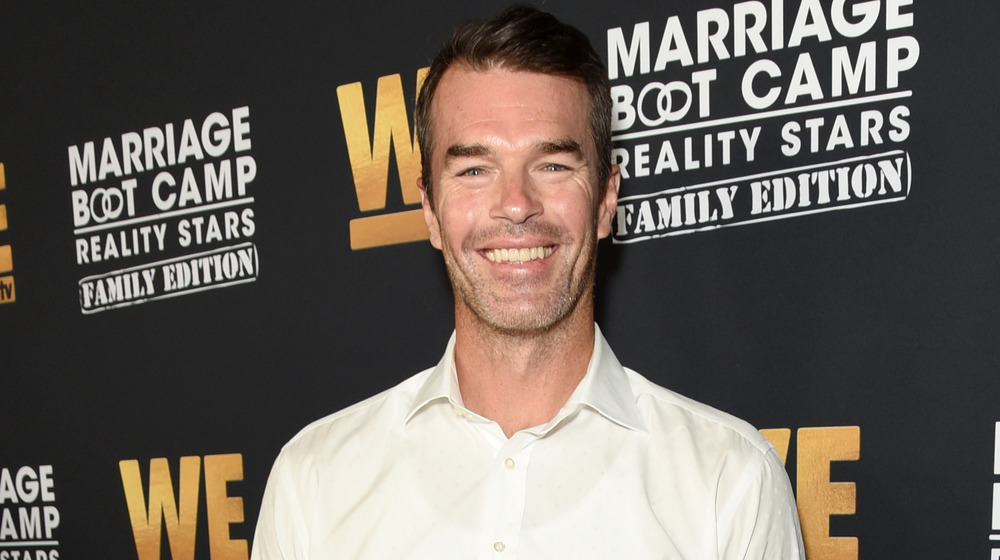 Presley Ann/Getty Images
Trista Sutter (then Trista Rehn) fell in love with Ryan Sutter on the first-ever season of The Bachelorette and ended her run as the franchise's first leading lady with a ring on her finger. "Today is a day I have dreamt about my entire life, since I was a little girl, I had visions of a man I could see a future with, but someone whose face was always blurred until now," she said before Ryan got down on one knee and asked for her hand in marriage, per People. The happy couple married on Dec. 6, 2003, and has since grown into a family of four.
The couple has really put their promise of loving each other "in sickness and in health" to the test during their marriage. In 2017, Trista suffered a heart attack while on vacation in Croatia, which she said on Instagram reminded her to live life to the fullest. She has since recovered, but now, Trista has a new health concern in her life — except this time, it's not hers. 
Trista shared on Instagram on Nov. 29, 2020 that Ryan has been "struggling for months" with an unidentified illness. "I'm struggling. This guy...my rock, my best friend, my hero, my love...is struggling," she wrote, before listing all the things that keep them thankful and hopeful during their long search for answers.
Now, Ryan has opened up about his condition in a series of detailed Instagram posts. Here is the truth about Ryan Sutter's mystery illness.
Ryan Sutter's mystery illness has lasted most of 2020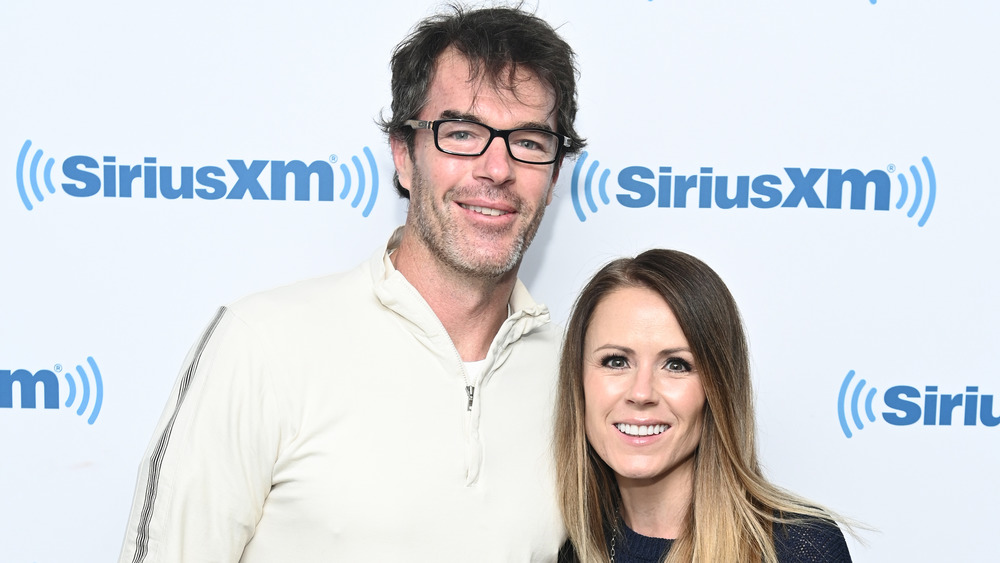 Noam Galai/Getty Images
Ryan Sutter confirmed with his fans through Instagram on Dec. 1, 2020 that he is indeed suffering from an illness, which began in February 2020, before the world locked down due to the coronavirus pandemic. "In February I started my fire career over and began an 18 week fire academy with Denver Fire," he wrote. "Towards the end of that process I felt more and more worn out and began feeling occasional 'flu like' symptoms." He added that he got tested for COVID-19 multiple times, but never tested positive.
He completed the academy with Denver Fire and hoped his symptoms would ease up, but they never did. He detailed that for most of 2020, he has suffered from "sometimes almost paralyzing" fatigue, "deep body and muscle aches, fevers, night sweats, full body itching with no rash, headaches, neck and throat swelling, congestion, light headedness, nausea, and just general all around not feeling good." He noted that he can still do day-to-day activities, work a normal schedule, and spend time with his family, but it is never without some mixture of these issues. 
Sutter has undergone several tests, including blood work and a CT scan. All he knows is he doesn't have coronavirus or cancer, and that he has a high ANA Titer and a low white blood cell count. Despite the mystery, Sutter is trying to stay positive about his condition.
Ryan Sutter is hopeful for the road ahead
While Ryan Sutter acknowledges that his situation is frustrating and inconclusive, he hopes that sharing his story will in some way help others who may be going through a similar experience. He advised that while dealing with medical offices and insurance companies can be tiring, people cannot give up hope. "One must truly and persistently advocate for himself/herself if they hope to find answers or, at the very least, rule out possibilities," he wrote in his second Instagram post.
In his third and final Instagram post, the reality star told people not to worry about him, but to worry about each other. "I have spent the better part of my life challenging my personal limits. As a result I feel well prepared to take on my current health situation," he stated before hinting that the love he has received should be used for all. "I can not imagine the healing power that amount of love and caring would have on the world should we all choose to apply it? Maybe let's find out..."
We at Nicki Swift are glad Ryan is well enough to live out his normal life, but hope he can find answers to his mystery illness soon.