Hot-Headed Fan Tries To Trade Blows With Mike Tyson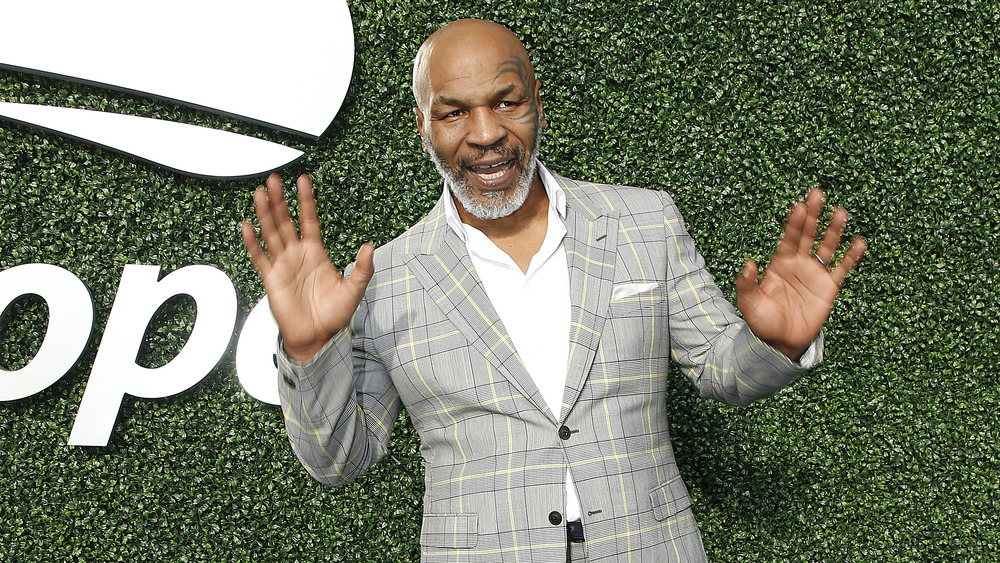 John Lamparski/Getty Images
It's completely normal for people to get emotionally attached to the things they watch on television. However, would you step in the ring to prove you're a better fighter than Mike Tyson? Some with sense may not, but the infamous memory of Tyson biting a chunk of Evander Holyfield's ear off did not stop an overzealous fan from attacking Tyson after his boxing match with Roy Jones Jr. on Nov. 28, 2020.
The fan, however, may have more courage than the average person — even Tyson's opponent. Prior to Tyson's exhibition match with Jones Jr., he expressed second thoughts about getting into the ring with him. Jones Jr. told Sky Sports that he made a "mistake" matching up with Tyson. "He's still Mike Tyson, he's still one of the strongest, most explosive people who ever touched a boxing ring. If anything, I made a mistake going in with him. He's the bigger guy, he's the explosive guy," he said. On the other hand, the fan who tried to fight Tyson must've missed the memo. Here's what went down after the Tyson vs. Jones Jr. fight.
A fan tried to punch Mike Tyson in the face after Roy Jones Jr. fight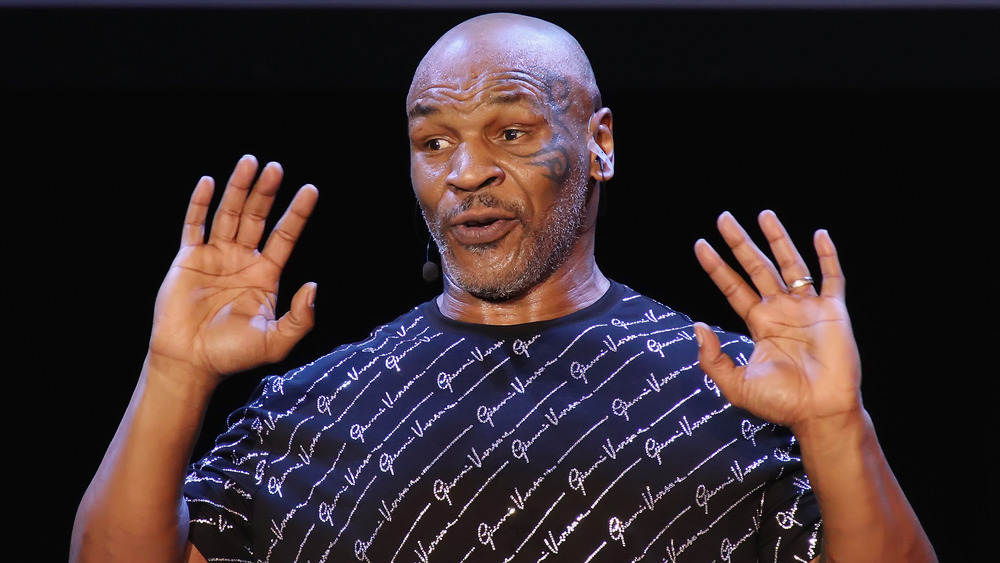 Donald Kravitz/Getty Images
Some people don't know how to pick and choose their battles. In this case, one brave soul did not want to back down from a challenge to fight Mike Tyson. Sources tell TMZ Sports that Tyson was leaving the Staples Center in Los Angeles, shortly after he fought to a draw with Roy Jones Jr., when he stopped by a group of fans asking for autographs. While signing, the haughty antagonist reportedly caused a scene, asking Iron Mike why he won't fight him. According to witnesses, the heavyweight boxer jokingly responded, affirming that the fight wouldn't end well for him. The man reportedly swung at Tyson and proceeded to reach into his waistband as if he was pulling out a weapon before taking off once the boxer's security got involved.
Although it may not be the first nor last time Tyson will ever experience this incident, insiders told TMZ Sports that some of the people in Tyson's entourage recognize the unknown man from a previous signing. It was also noted that the same fan previously caused trouble in an earlier incident. Seems like Tyson's got some aspiring opponents.