Inside Kathie Lee Gifford's Brief Feud With Tina Fey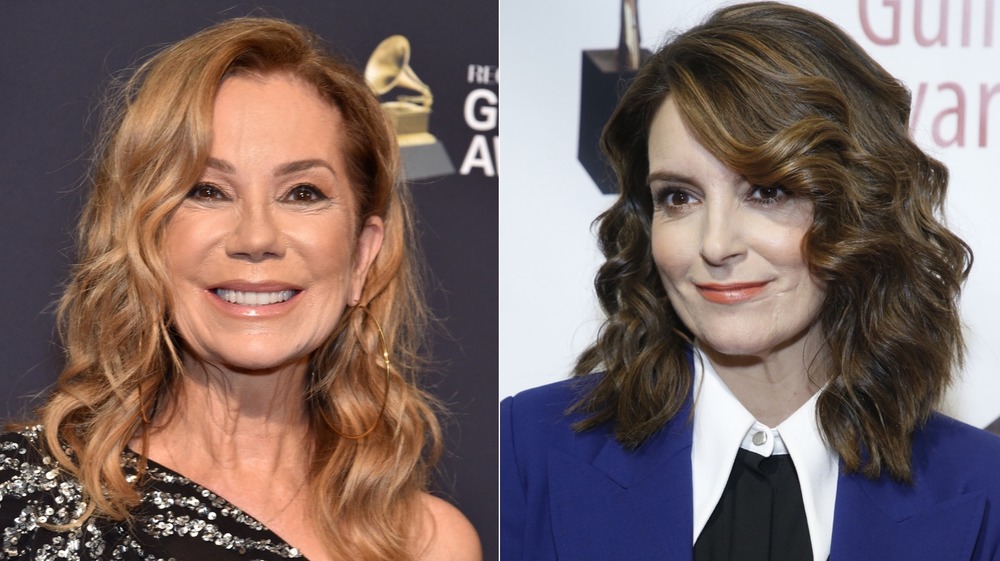 Gregg Deguire, John Lamparski/Getty Images
Kathie Lee Gifford and Tina Fey are two of the hardest working women out there. Gifford's lengthy résumé includes a stint on Days of Our Lives, co-hosting Live! With Regis and Kathie Lee for 15 years, co-hosting The Today Show fourth hour with friend Hoda Kotb, and most recently, writing a book titled It's Not Too Late. Fey's résumé, on the other hand, is a portfolio of genius comedic work. She was on Saturday Night Live for nearly 10 years, developed the hit comedy series 30 Rock, in which she also starred, wrote and acted in Mean Girls, developed a Netflix comedy, The Unbreakable Kimmy Schmidt — and that's just the tip of the iceberg.
So what do these two celebrities have in common? They had a brief tiff back in 2017! If you are out of the loop, read below to find out why these two women were at odds with one another.
Kathie Lee Gifford forgot she interviewed Tina Fey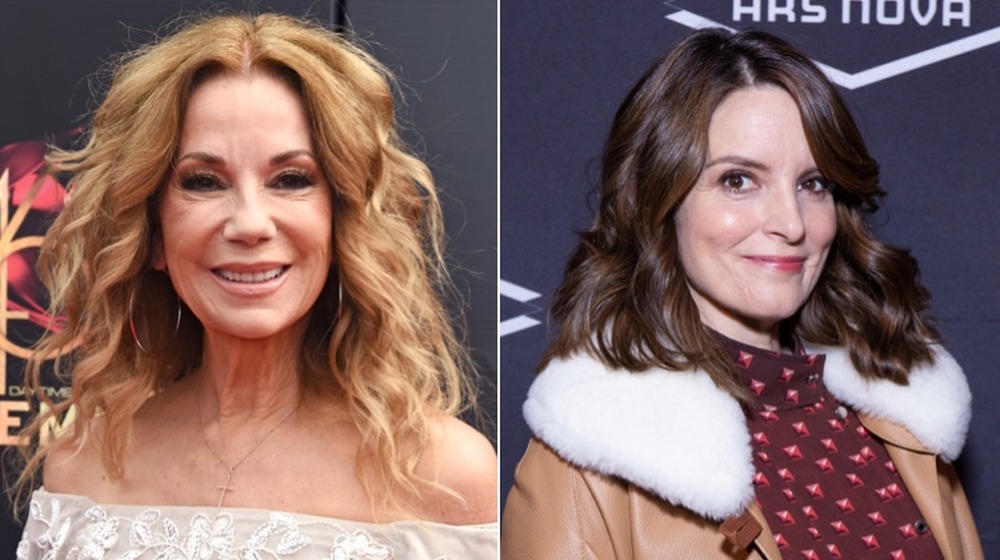 Gregg Deguire, Arturo Holmes/Getty Images
Back in the summer of 2017, Kathie Lee Gifford and Hoda Kotb interviewed The Unbreakable Kimmy Schmidt star Tituss Burgess. According to E!, the co-hosts mentioned that they'd had everyone else from the series on the show, except Tina Fey herself. Fey caught the interview with Burgess and clapped back with a video of her own, refuting the claim that she had never been on the show. She was so confident, in fact, that she bet $100 on the fact that she had sat down with the ladies of the Today Show's fourth hour, according to BuzzFeed.
"Let's go into the vault, Kathie," Fey said (via AOL). "I have been on the show, and I've talked to you! And I must have been boring, because you don't remember me. But I was there. Roll the tape!" The tape rolled, clearly showing Fey sitting down with Gifford and Kotb. Gifford looked shocked as the footage of them interviewing her aired. "Oh, I must've been confusing her with Julia Louis-Dreyfus," she exclaimed. "I'm sorry. My bad, Tina Fey. I'm a senior citizen now, and we tend to forget things." Looks like Fey was able to make a cool $100 off of Gifford! We have a feeling Gifford will never make that mistake again!