Here's Why Sister Wives Star Kody Brown Had To File For Bankruptcy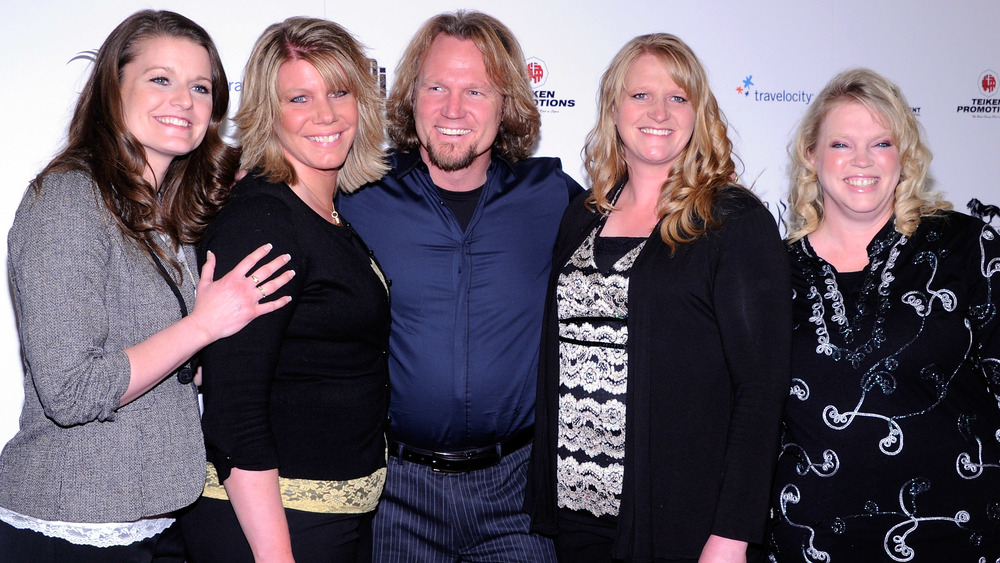 Ethan Miller/Getty Images
Supporting four wives and 17 children is certainly no walk in the park. Just ask Kody Brown, the patriarch of the Brown family on the reality TV series Sister Wives. The show, which premiered on TLC in 2010, became an instant hit, and the network has since aired 14 seasons as of this writing. It features polygamist Kody, his four wives — Meri Brown, Janelle Brown, Christine Brown, and Robyn Brown — and their large brood of children.
It's not surprising that Sister Wives caught a respectable following, as the Brown's were one of the first reality television families to share the disturbing truths of polygamy, including deep rooted jealousy issues, marital problems, and how these supersized families manage their day-to-day lives. The Brown's are vastly different from the average household. However, they are also surprisingly relatable.
In Season 1, Sister Wives chronicled Kody's courtship with his now-fourth wife Robyn, whom he brought into the family despite plenty of raw emotions from Kody's existing wives. Robyn has since given Kody two more biological children and added three stepchildren from her previous marriage to the family's roster. The new addition had to up the family's expenses dramatically. However, Kody always seemed to find a way to pay the bills and keep the lights on — even if that meant filing bankruptcy to wipe away old debts and start fresh, apparently.
Yes, you read that correctly. Kody once filed bankruptcy. Let's take a look at why that went down.
Kody and Meri Brown told the courts they were broke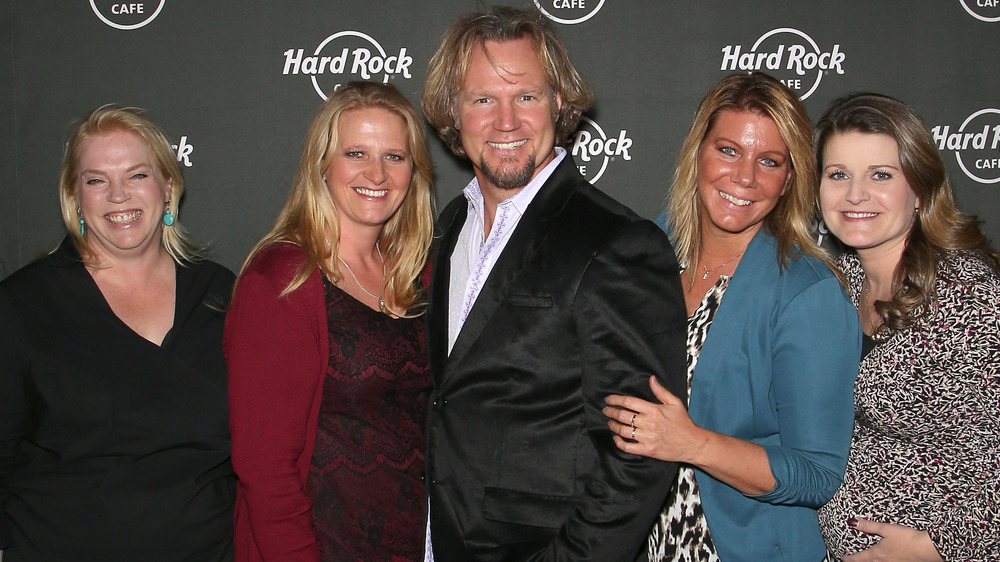 Gabe Ginsberg/Getty Images
Kody Brown and his first wife Meri Brown filed the bankruptcy papers in June 2005, according to court documents obtained by Radar Online. At the time, the couple said they only had $10 cash to their name and a whopping "$5 in five joint bank accounts," per the same source. Obviously, said financial hardship occurred years before the family secured a television deal with TLC. Back then, Kody "was pulling in $4,000 a month as a salesman at a Billings, Montana, sign shop, and his #1 wife was making just $625 a month as an engraver at an awards company," Radar Online noted.
If the plural family's lack of cash was not depressing enough, they also had an enormous amount of debt racked up. To be exact, they owed, "$229,873.49 to creditors, including nearly $137,000 in mortgages on their Powell, Wyo. home, about $7,300 in car loans, and roughly $40,000 in credit card debt," the outlet reported. The couple, "ran up a tab of nearly $2,800 at Sears department stores, around $8,000 at the Home Depot, and $1,300 at Best Buy. They also had numerous collection agencies chasing them for their staggering debts," per Radar Online. They said the Browns settled the case in 2007 after Kody and Meri agreed to pay $187,885.74 back to their creditors, trustees, and attorneys.
There's no doubt that Sister Wives provided a welcomed payday when it came along.