The Surprising Thing John Cena Did When He Was Broke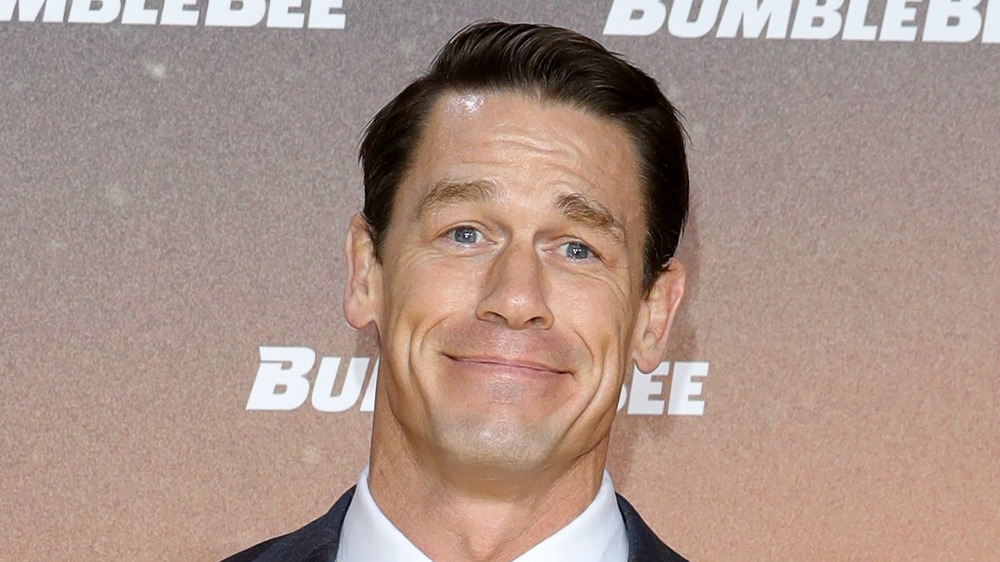 Andreas Rentz/Getty Images
If you even have a slight or passing interest in wrestling, then there's a very good chance that you're aware of John Cena, and could probably even tell others a thing or two about his career. First rising to fame in the WWE, he gained countless loyal fans while also becoming "a 16-time World Champion ... and carried the torch for WWE since he first set foot in a WWE ring nearly two decades" earlier, according to the entertainment organization. The WWE also noted, "If you really can't see John Cena at this point, chances are you simply aren't looking."
That's because the star has also expanded his repertoire by dabbling in writing — he's released a children's book called Elbow Grease which became a New York Times No. 1 best-seller — and turning his attention toward acting. He scored two roles in 2015 with Trainwreck and Daddy's Home, as well as the latter's sequel, 2017's Daddy's Home 2. He also had leading roles in Bumblebee and Blockers, which both came out in 2018, and scored the part of Jakob Toretto (yes, he'll play a Toretto) in 2021's F9. You might have also heard his voice in both Surf's Up 2: WaveMania and Ferdinand.
Obviously, Cena could retire now and consider his career a brag-worthy success. That's pretty darn impressive when you find out that he was once so poor that he did something rather unexpected just to get something to eat.
Being a pizza-eating champion kept John Cena fed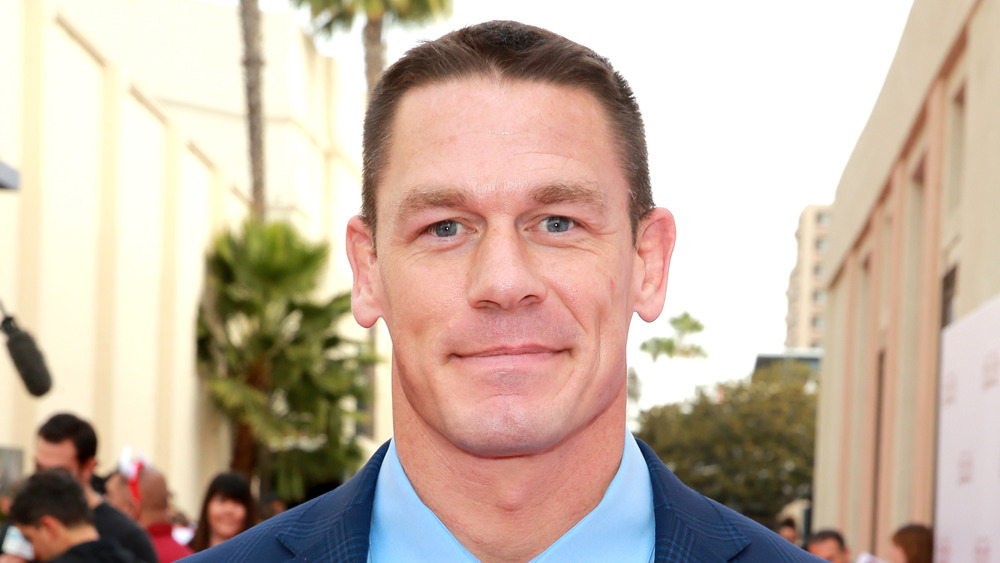 Rich Fury/Getty Images
These days, John Cena is not only famous, but he's also rich. As of this writing, his fortune sits at $60 million, according to Celebrity Net Worth. However, he didn't always have so much money sitting in the bank. Before finding fame and earning massive paychecks, Cena was so poor that he couldn't afford groceries. Fortunately, he found a clever way to score a free meal. "I'm a Zeppy's pizza-eating champion," Cena told Centerstage with Michael Kay (via Wrestle Zone). That's right, he's not only a wrestling champion, he's also a food-related champion thanks to the restaurant that used to be located in California's Hermosa Beach. Cena explained that Zeppy's — which served "really thick dish pizza" — held a promotion that stated that "if you ate a whole pizza, you'd get the pizza free."
"So, I went in there on a lunch break and crushed a pizza in about 20 minutes and the (pizza parlor) guy's face dropped" because he "didn't realize" that Cena "was broke and hungry." After the future star "went back the next day and did the same thing," the man got wise to what was going on. Cena explained, "Finally, he pulled me over and he's like, 'Man, I kind of know what you're doing. Just stop by for a free slice any time you want.'"
While Cena can afford to buy as much pizza as he wants these days, we're sure he still looks back fondly on the kind-hearted gesture.