The Real Reason John Mulaney Was Investigated By The Secret Service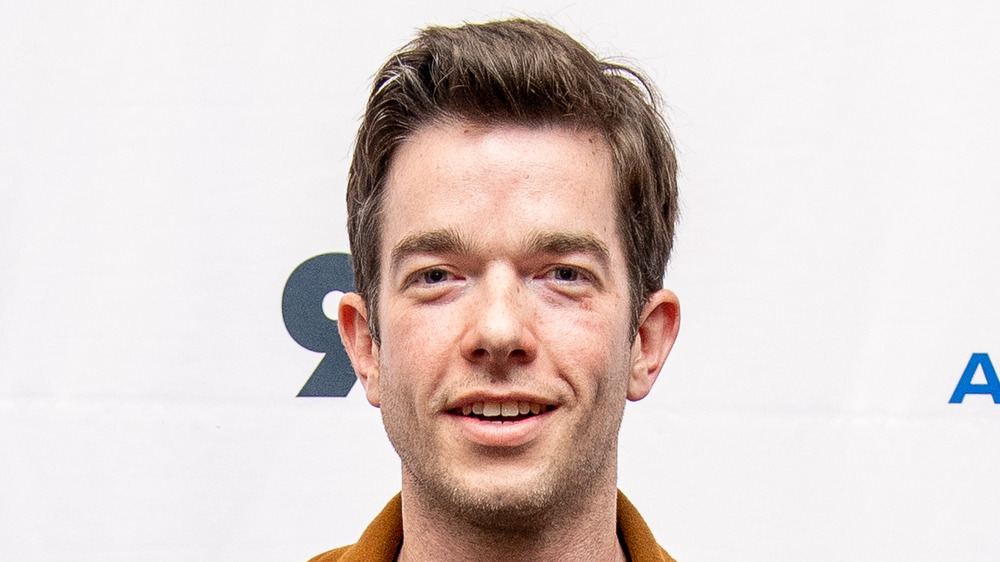 Roy Rochlin/Getty Images
John Mulaney has spent his career making people laugh. The funnyman has scored a long list of enviable opportunities, earned multiple industry awards, as per IMDb, and brought in millions of dollars by offering up his hilarious take on the undeniably quirky world around us, according to Celeb Net Worth. Beyond that, he's not the kind of comedian who hates to speak out about politics. And that's a fact that's actually landed him in trouble more than once. For instance, during the tense political situation that surrounded the U.S. presidential election in 2020, People reported that Mulaney had dealt with "criticism ... for a joke he made during [a Saturday Night Live] monologue ... when he said 'nothing much will change in the United States' no matter the winner," referring to candidates Joe Biden and Donald Trump.
"I should have said, 'I very much want one to win over the other and there will be improvements if one wins," Mulaney later clarified while opening up on Jimmy Kimmel Live about what had happened, adding that he "didn't even really agree with" what he had said. According to People, he also pointed out that "he is, in fact, a Democrat who voted for ... Joe Biden."
While that may have helped calm down one politically-sensitive situation, it didn't save Mulaney from finding himself investigated by the Secret Service for something else that he did.
John Mulaney got in trouble for joking about... Julius Caesar?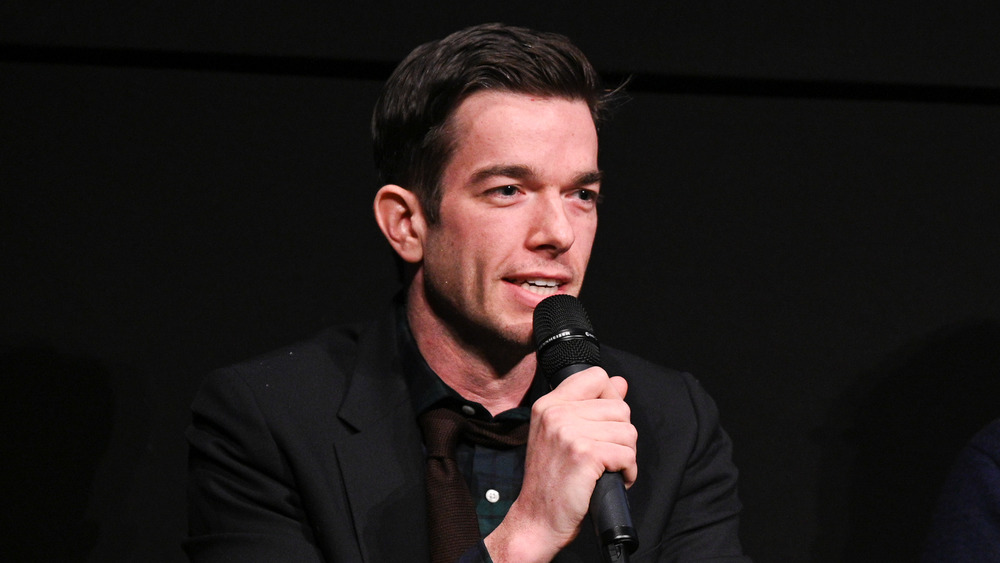 Dave Kotinsky/Getty Images
While it might not have surprised you if John Mulaney had found himself in hot water for joking about a controversial politician like Donald Trump, that's not exactly what happened to the popular comedian. In fact, he explicitly told Jimmy Kimmel, "I did a joke that was not about Donald Trump." So what was the Secret Service upset about? Well, it not that they were actually mad, it's more that they were concerned about Mulaney's gag that they thought was about Trump — even though he had actually made a reference to Roman dictator Julius Caesar.
"The joke was about how it was a leap year [in 2020] and leap year had been started by Julius Caesar to correct the calendar," Mulaney said on Kimmel. He added, "Another thing that happened with Caesar was that he was stabbed to death by a bunch of senators 'cause he went crazy. And I said, 'That's an interesting thing that could happen.'"
Although we're sure that Mulaney wasn't suggesting a current course of action, the Secret Service apparently wanted to make sure. "They investigated me. I guess they opened a file on me because of the joke," Mulaney said. "Am I stoked there's a file open on me? Absolutely. Did I enjoy it in the moment? Not so much." That's understandable. And the star surely won't like it if he's investigated again for something he forgot to tell the Secret Service.
John Mulaney forgot to tell the Secret Service about a seemingly suspicious fact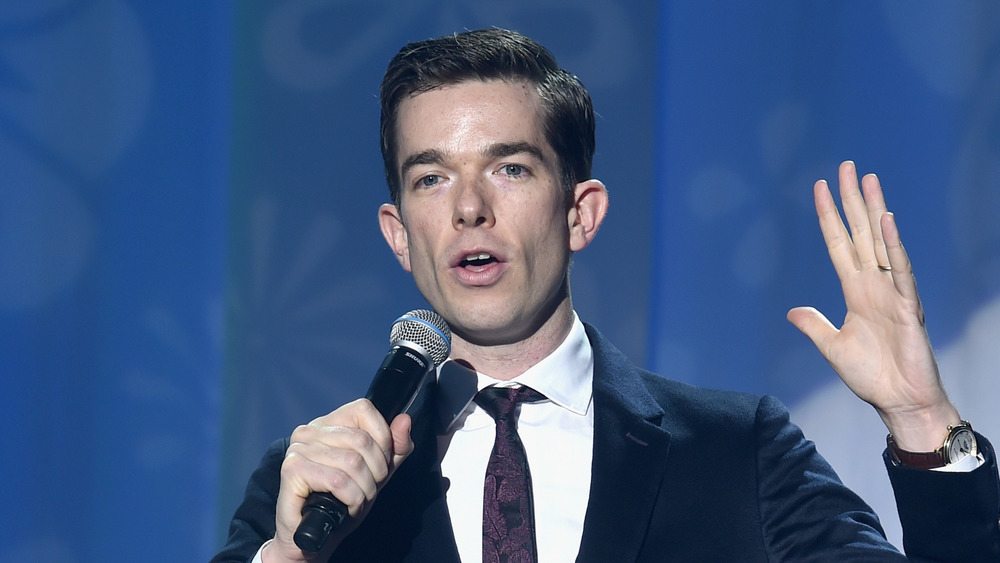 Jamie Mccarthy/Getty Images
So, what happened when John Mulaney was investigated by the Secret Service for delivering an arguably iffy joke? Well, he told Jimmy Kimmel, "The person vetting me ... was very understanding that the joke had nothing to do with Donald Trump. ... It was an elliptical reference to him. I didn't say anything about him." Fair enough. But that doesn't mean that those who were looking into the motivation behind Mulaney's joke necessarily believed his admittedly innocent intentions.
Mulaney also revealed that "they were very nice in the interview," and while he was asked about potential "online rants or a manifesto about the president," he explained why they may have taken it easy on him, saying, "In terms of risk assessment, no one who's ever looked at me has thought I'd registered above a one."
That's a good thing, because while Mulaney was told he was "cleared" by the Secret Service, he forgot to inform them of something during their chat. "I failed to realize that after telling the Secret Service that they had nothing else to worry about, that I had leased an apartment for one year in Washington D.C. and that that apartment was across the street from the Secret Service building," he admitted. "So it had a planned vibe to it."
While that apartment is probably pretty nice, maybe Mulaney should look for another place to live when he's in the area.