The Truth About Bill Skarsgård's It Audition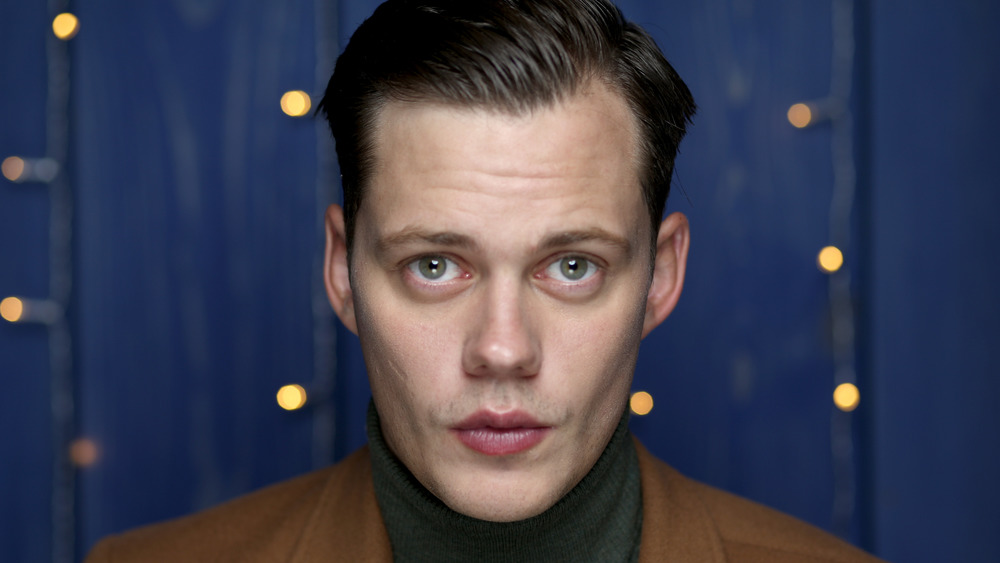 Rich Polk/Getty Images
From packing on pounds to enduring extreme temperatures to taking on odd jobs, there are plenty of actors who have gone to great lengths to snag a movie role. Actress Margot Robbie ice skated "several hours a day, several days a week for five months" to take on the role of figure skater Tonya Harding in 2017's I, Tonya. Oscar award-winning actor Leonardo DiCaprio's dramatic turn in the 2015'sThe Revenant is just one of his many well-documented instances of method acting. 
While Swedish actor Bill Skarsgård wasn't playing an infamous figure skater or a tortured frontiersman, his challenge was to take on a psychotic killer clown in Stephen King's It. The role was so outside the realm of anything Skarsgård had previously done (and so removed from his own personality) that it required extreme creativity and commitment. The end result was one of 2017's most horrifying and enduring monsters: Pennywise. But how did the actor land the role of the evil shapeshifter in the first place? Here's the truth about Bill Skarsgård's It audition.
Bill Skarsgård asked his girlfriend to apply clown makeup for his audition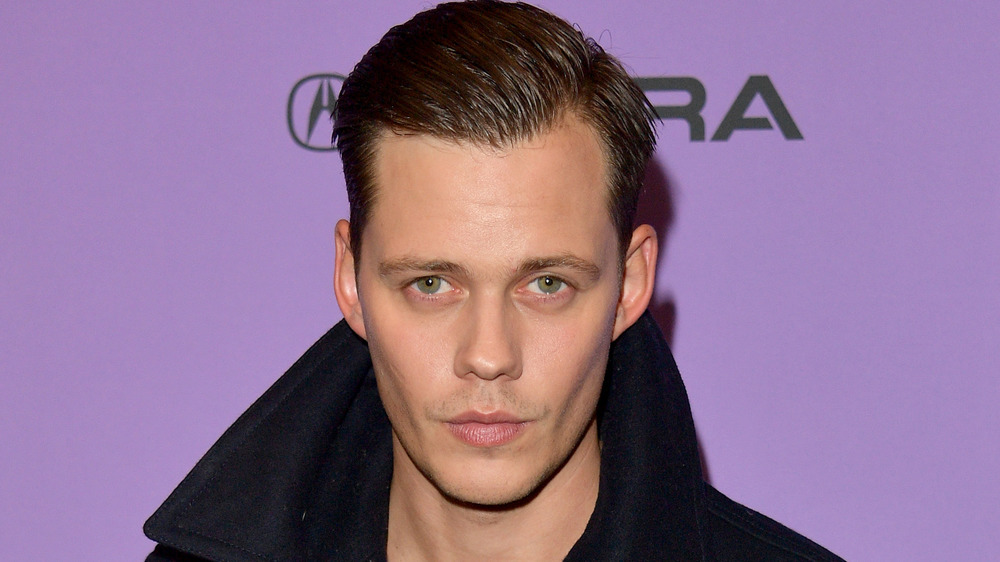 George Pimentel/Getty Images
According to The New York Times, Bill Skarsgård's audition process involved "a callback, a screen test and sending additional self-tape from Stockholm [Sweden] before it was official." The actor was determined to impress, so much so that although director Andy Muschietti had "asked for people to wear simple whiteface" for the callback, Skarsgård took things a step further. 
"I ended up asking my girlfriend to put some makeup on that morning, and then I get into the car and had to drive across L.A. in this clown makeup," Skarsgård shared with Entertainment Weekly. Since the audition wasn't on a studio lot, he had to park and walk for a couple blocks while in full clown makeup. "I pretty much just stayed in character through the whole thing," Skarsgård added. "It was one of the most bizarre things I've ever done."
The actor's dedication to his craft did not go unnoticed. On one of the It Blu-ray special features, producer Seth Grahame-Smith spoke about how he was struck by Skarsgård's audition (via Cinema Blend). "From the first time you saw him [Skarsgård], you weren't seeing him," he said of his first impression. "You were seeing his interpretation of a clown, and you were also seeing that he was committed to the point where he had someone do his makeup. Passion often wins the day and Bill brought incredible passion. He chased this role," Grahame-Smith concluded. "He knew he could do it, and he was going to make us understand that he could do it."
The character of Pennywise was very 'physically demanding'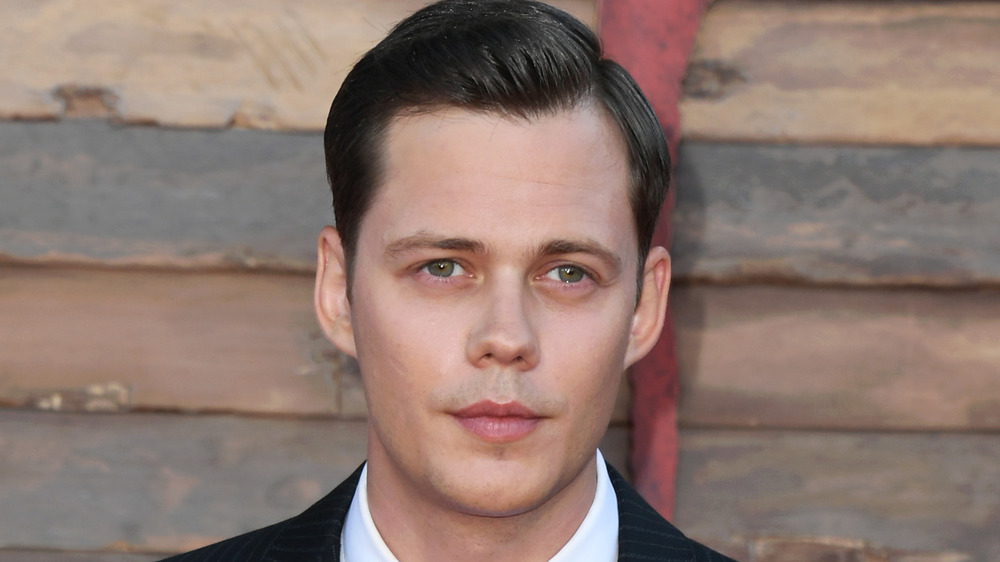 Jon Kopaloff/Getty Images
Not only did Bill Skarsgård impress at auditions, but he put his heart and soul into bringing Pennywise the clown to life on the big screen. The New York Times reports that he prepared extensively, and even consulted "with a clowning coach" to create a character that met director Andy Muschietti's vision. 
Skarsgård told Entertainment Weekly that he wanted Pennywise to feel "entirely unpredictable," something that he conveyed through the clown's voice and manner of speaking. "It can go kind of up and down and crackle, you can go really high pitch and low pitch, even in the same sentence," Skarsgård explained. To embrace Pennywise's persona, Skarsgård would make his signature hysterical scream or laugh "right before going into a scene and then ... [t]hat energy carries into the scene and also the energy of the character," he told Entertainment Weekly. 
Given these challenges, is it any wonder Skarsgård wasn't as chatty with the crew as he normally is while on-set? Calling his role, "a physically demanding performance," Skarsgård noted that he had to stay "focused and somewhat isolated on set" to do justice to the character. Looks like his concentration paid off because It went on to break several box office records, including being the cheapest film to top $100 million in its opening weekend and the most profitable Stephen King film ever.