Details You Didn't Know About Vanna White's Acting Career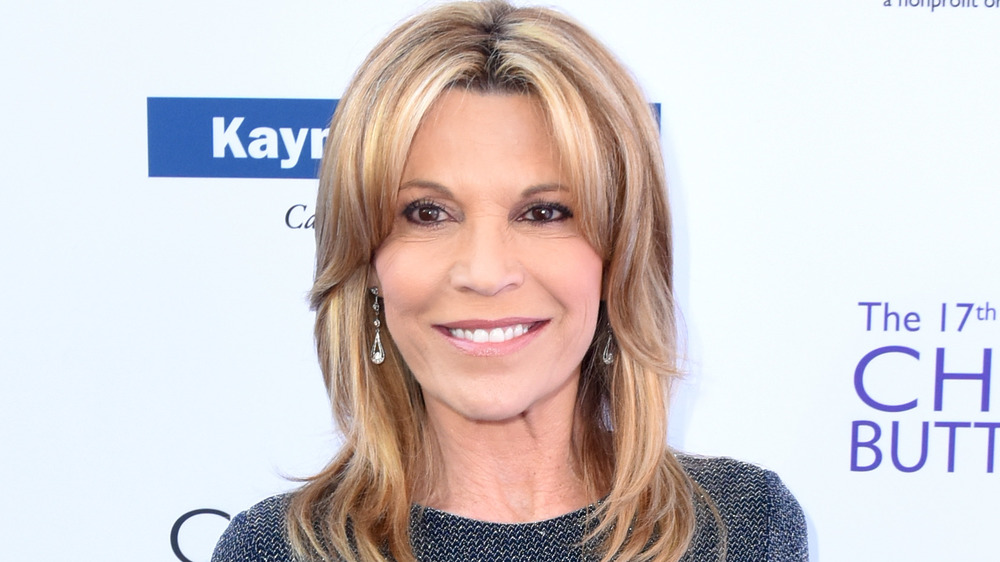 Vivien Killilea/Getty Images
It's hard to imagine that anyone who's familiar with pop culture — or who has watched television anytime over the last few decades — being unfamiliar with who Vanna White is. That's because she's a legend! She's an icon! Frankly, she's the only letter-turner in the entertainment industry! Seriously, who else could have become such a huge star by simply flipping a board (and then tapping a display screen when things got techy) on Wheel of Fortune? 
Alas, we may never know because the popular personality has charmed fans over the years with her stellar smile and end-of-game banter, which makes it impossible to imagine the game show without her. But that's just what might have happened if White had succeeded at a different kind of career, which she once attempted to pursue.
If we take a peek back at White's background, we'll find out that after high school, she studied at the Atlanta School of Fashion, while also working as a model. Although she did go on to become a sort of professional "model" while wearing "an ever-changing line of designs on Wheel of Fortune," she left Georgia and fashion school behind in 1979 "to pursue an acting career," according to Biography.
Unfortunately for her, White was one of many stars who tried acting and bombed.
Vanna White's TV movie earned a vicious (if hilariously apt) review
Vanna White may be famous for her gig on Wheel of Fortune, but it turns out that she's also landed a few acting roles over the years. Early on in her career, she popped up in Midnight Offerings, Graduation Day and Looker, which all came out in 1981. However, when White finally earned a larger fanbase thanks to her work on the game show, she was offered the leading part in an NBC TV movie: 1988's Goddess of Love. White played Venus, who is sent to Earth by Zeus "to find her own true love."
Unfortunately, things didn't turn out so well and People gave the movie one of the most vicious (and hilariously apt) reviews you might ever read. "Vanna White makes her TV movie debut," the breakdown begins before adding, "I think I'll spin: I'd like a B, Pat. Can I buy a vowel? An A? I'd like a D. I'll solve the puzzle." That's it. That's the entire review! Ouch!
While White may not have been offered any other starring roles since, she has nabbed a few additional minor parts on shows like Married... with Children and The Super Mario Bros. Super Show! She's also played herself on Just Shoot Me!, The King of Queens and Fresh Off the Boat not to mention in 1994's Naked Gun 33 1/3: The Final Insult.
Still, maybe White should stick with the career that scored her a world record as opposed to acting.