The Surprising Reason Heath Ledger Nearly Didn't Appear In Brokeback Mountain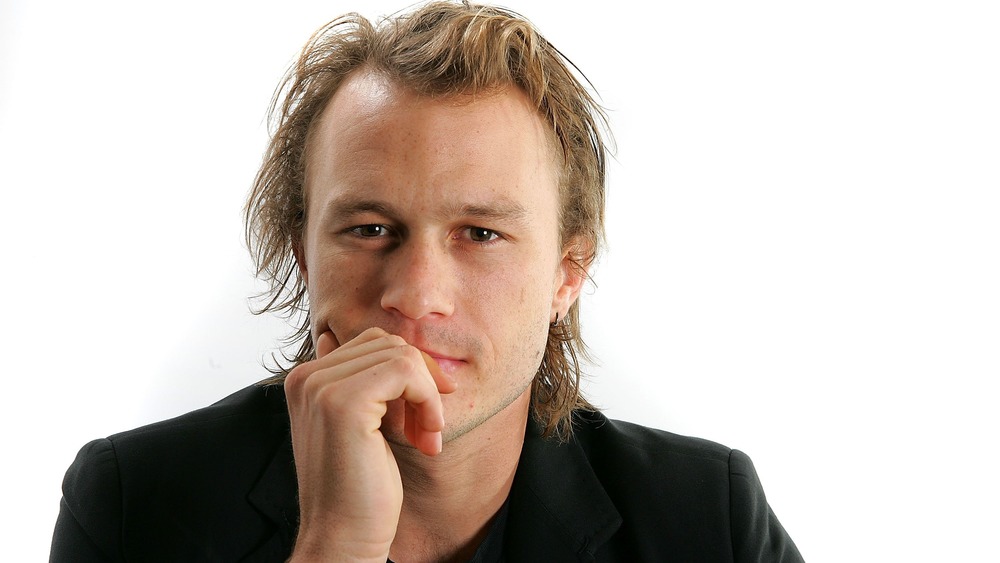 Carlo Allegri/Getty Images
By all accounts, Heath Ledger was more than the average Hollywood actor, excelling in method acting before his tragic death in January 2008 from an accidental drug overdose, according to CNN. As fans might recall, Ledger took on the coveted Joker role in 2008's The Dark Knight, which has previously been portrayed by Cesar Romero and Jack Nicholson. In a 2007 interview with Empire, he discussed the methods he experimented with to embody the Joker character, explaining, I sat around in a hotel room in London for about a month, locked myself away, formed a little diary and experimented with voices."
Another culturally dynamic film Ledger starred in was 2005's Brokeback Mountain, where he portrayed a gay ranch hand who fell in love with a rodeo cowboy, played by Jake Gyllenhaal. However, the Brokeback Mountain role — which launched many needed conversations regarding the LGBTQIA community and representation — almost didn't happen with Ledger as one of the main characters.
So what happened here? Keep on scrolling after the jump to learn why.
Execs thought Heath Ledger wasn't 'macho' enough
In 2015, screenwriter Diana Ossana revealed the role of Ennis Del Mar in Brokeback Mountain didn't originally belong to Heath Ledger. Rumor has it, the gig was going to go to Mark Wahlberg, but it has not been confirmed.
During an appearance on a SiriusXM Progress show (via HuffPost), Ossana shared how the career-changing script landed in Ledger's hands. "[Ennis] was the most difficult role to cast. And that seemed to be the perpetual problem as we went on," she explained. "And even a little bit for Ang [Lee]. Another actor had committed and we had suggested Heath. But the studio didn't feel he was macho enough." Ossana continued, "I thought that was a rather odd comment. But we just sort of stuck with it. And when that actor backed out — and he did, after three months — I called Heath's agent."
Brokeback Mountain received numerous awards, including a Golden Globe for Best Motion Picture. It seems like Heath playing Ennis was meant to be.