The BTS Hit Song That Wouldn't Exist Without The Pandemic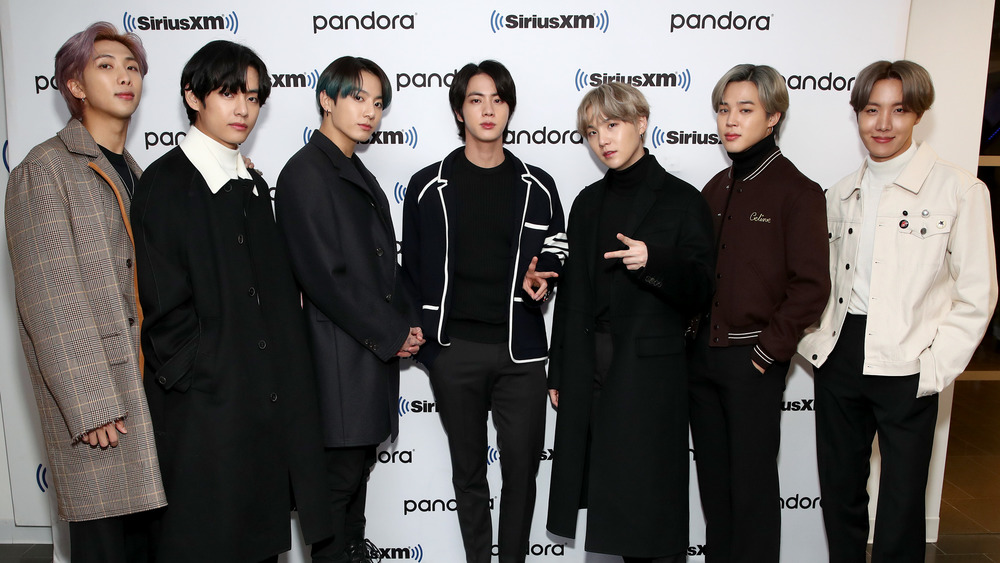 Cindy Ord/Getty Images
K-pop sensation BTS has had a banner 2020. From releasing not one — but two albums of new music to winning best pop music video at the MTV Music Video Awards, the group's rise has been nothing short of extraordinary. Members Jungkook, Jimin, Jin, J-Hope, SUGA, RM, and V made their debut in 2013 as part of Big Hit Entertainment. Like many other K-pop bands, they were trained to sing, dance, and act from a young age. Needless to say, these entertainers have been in the music business for awhile, but they hit it big in the States in recent years, thanks to Hallyu (aka the K-pop wave). According to Vox, Hallyu encapsulates the idea that "South Korean pop culture has grown in prominence to become a major driver of global culture."
BTS has become the biggest boy band in the world and shows no signs of slowing down. It's quite remarkable that its members have achieved so much in such a short time, and it's even more impressive when you factor in the success they've had in the midst of a global pandemic. While much of the music industry grappled with delayed music releases and canceled tours, BTS forged ahead with virtual concerts to connect with fans. While gearing up to release its fifth album, Be, the K-pop supergroup discussed how the COVID-19 pandemic actually helped solidify its popularity and spawn its first No. 1 hit on the Billboard Artist 100. 
The BTS hit song that wouldn't exist without the pandemic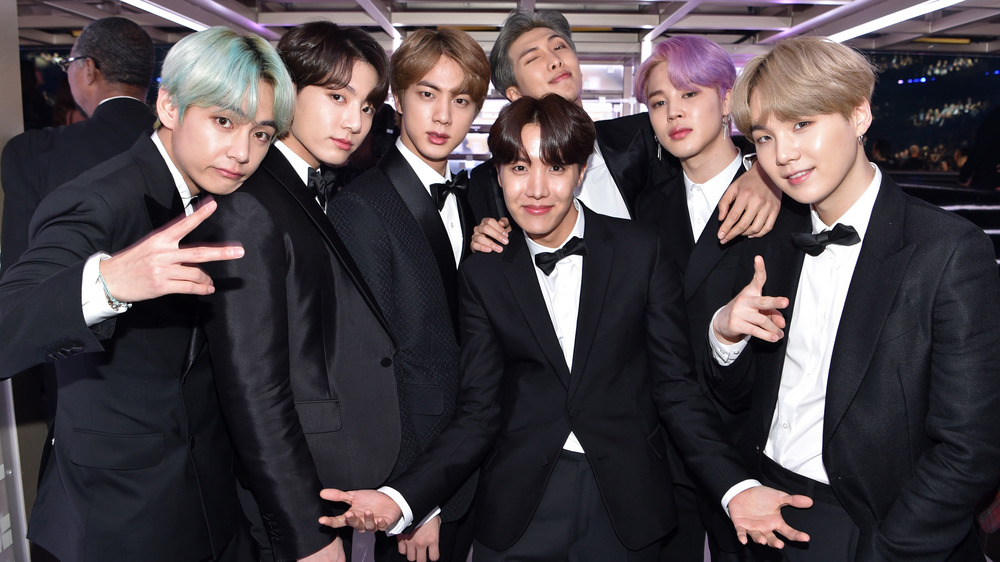 John Shearer/Getty Images
The members of BTS made history when their pulsating track, "Dynamite," topped the Billboard Artist 100 chart, marking the first time the boy band — and the first time any K-pop act — reached the No. 1 spot. In an interview with Esquire, the superstars revealed that the hit song's success was actually fueled by the COVID-19 pandemic. 
"Dynamite wouldn't be here if there was no COVID-19," RM revealed. "For this song, we wanted to go easy and simple and positive. Not some, like, deep vibes or shadows. We just wanted to go easy." Jin added, "We were trying to convey the message of healing and comfort to our fans. World domination wasn't actually our plan when we were releasing "Dynamite." 
Needless to say, the group's rise coincides with an unprecedented moment in the music business, considering countless fans were (and still are) largely confined to their homes. The aforementioned interview with BTS, which was conducted over Zoom, gave glimpses into the guys' everyday lives – which consist of rehearsals and more rehearsals. It makes sense that they would be perfectionists, considering the hype and fanfare generated by the leadup to their fifth studio album, Be. According to the BBC, when the group announced its hiatus in 2019, that marked the first time BTS had taken a break from performing to enjoy some personal time since 2013! 
If this is what taking it easy looks like for the members of BTS, we can only imagine what the future holds for these talented entertainers.