The Truth About Hilary Duff And Aaron Carter's Relationship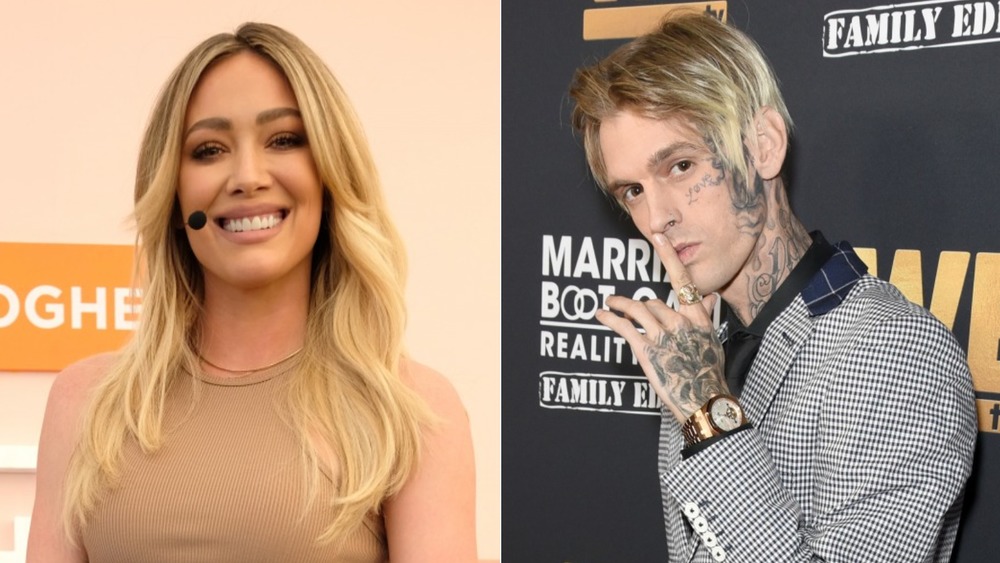 Sarah Morris, Presley Ann/Getty Images
Hilary Duff and Aaron Carter took very different paths when breaking into the entertainment industry, but both started off as child stars. Carter took the more grassroots direction and joined a local band, worked his way to a solo singing career by age 9. His self-titled debut album was released in 1997 and sold millions globally. He went on to become the mega star millions have grown to love. 
Duff, however, took the Disney route on her road to stardom. The OG Disney star first appeared on Disney Channel as the title character of the popular show Lizzie McGuire. Her "teen idol" status springboarded into a successful film career within and outside of the Disney sphere.
Yet, while both artists are adults now and the past is far behind them, it is fun to look back on their early '00s relationship and the bit of drama they caused. There was even a love triangle in the mix. Keep scrolling for the details.
Aaron Carter cheated on Hilary Duff not once, but twice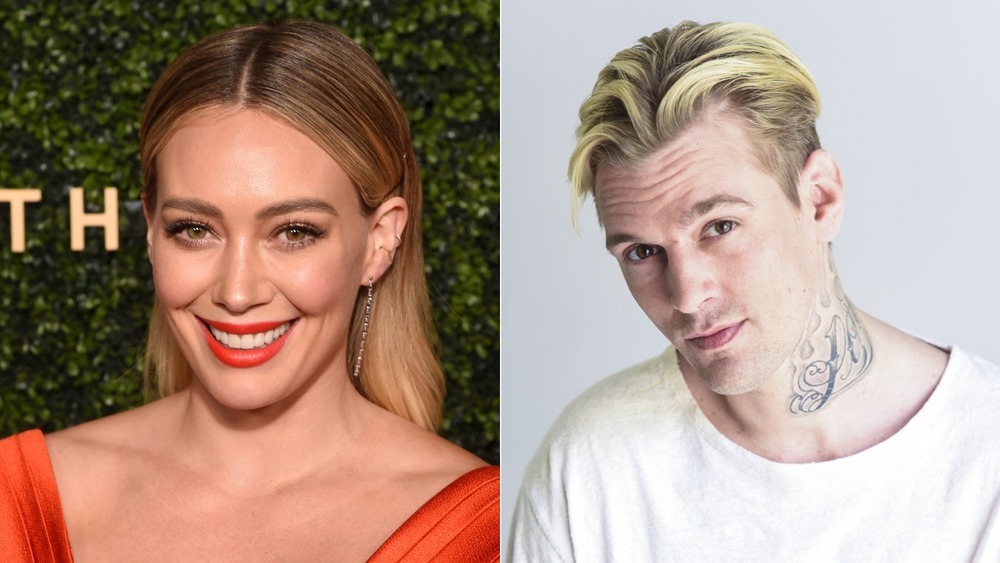 Michael Kovac, Michael Bezjian/Getty Images
When pop culture lovers were not focused on the "beef" between Britney Spears and Christina Aguilera, they were obsessed with the forever present feud between Hilary Duff and Lindsay Lohan, another teen idol of the early '00s. According to Pop Sugar, their beef stemmed from Duff's on-again, off-again situationship with Aaron Carter. Duff and Carter began dating after the pop singer guest-starred on an episode of Lizzie McGuire in 2000. However, after nearly two years of dating, Carter began dating Lohan simultaneously.
In a 2005 interview with CNBC, the "I'm All About You" singer said, ""I was dating [Hilary] for like a year and a half, and then I just got a little bored so I went and I started getting to know Lindsay." This ultimately led to their first breakup. While the pair seemingly reconciled, their second and final breakup came in 2003 when Carter allegedly cheated on the Disney star again (but not with Lohan).
As for Duff and Lohan, they had a bit of a cold war until April 2007 when Duff called it quits. In an interview with People, the actress revealed, "We are both adults and whatever happened, happened when we were young. It's over." She even added at the time, "She's really fun. We were hanging out the other night and she's a nice girl."