The Truth About Fred Armisen's Marriage To Elisabeth Moss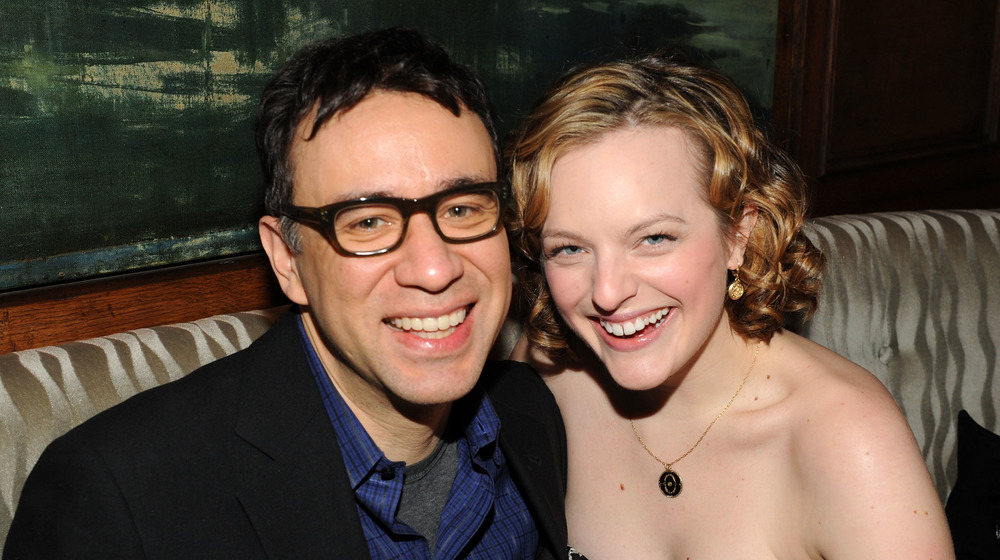 Bryan Bedder/Getty Images
Fred Armisen and Elisabeth Moss both seem like pretty normal, down to earth people, at least by Hollywood standards. Of course, they're both hugely successful individuals, with Armisen racking up Emmy nominations and Moss racking up Emmy wins, but for the most part, they've managed to keep their names out of the tabloids and generally seem to avoid the worst temptations of show business.
If there's one thing about these two this is classic Hollywood, though, it has to be their ten-month marriage. According to The New York Times, Moss and Armisen met in October 2008 when Jon Hamm, Moss' Mad Men co-star hosted Saturday Night Live. By the following January, they were engaged, and by October 2009, they were married, according to People. By the following June, however, the couple had separated, and, according to the Daily Mail, by May 2011, they were legally divorced.
Though we're used to celebrities burning through marriages within a matter of months (or weeks, or days), the marriage between Armisen and Moss was different. Though their union may have seemed more reasonable than your typical Kardashian merger, the reasons for their untimely parting was anything but typical. Keep reading after the jump to find out what went wrong between Elisabeth Moss and Fred Armisen.
Elisabeth Moss and Fred Armisen both said shady things about the other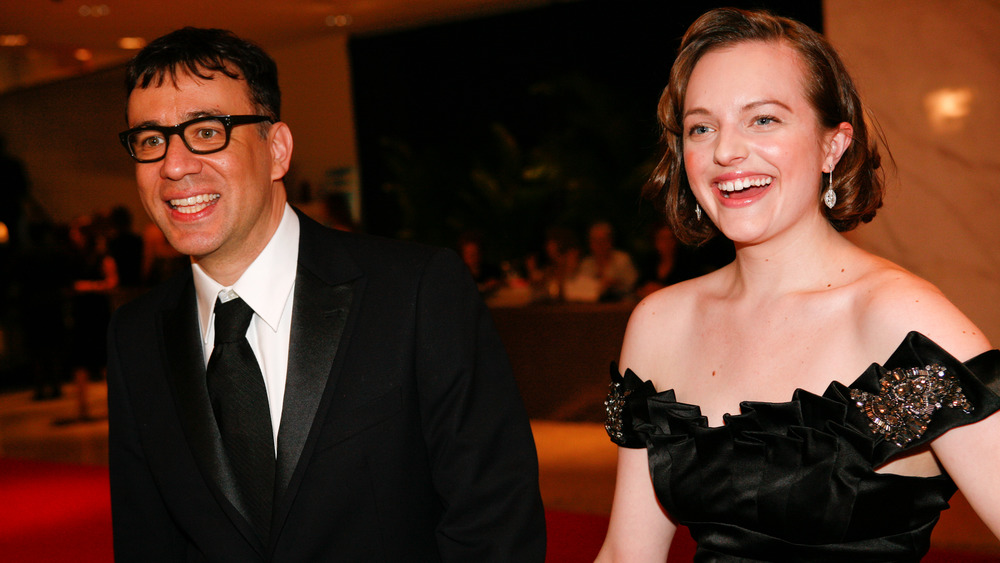 Brendan Hoffman/Getty Images
Following the divorce of Elisabeth Moss and Fred Armisen, the public had one big question: what happened? Immediately, many assumed that Moss' devotion to Scientology had something to do with the split. US Weekly (via the Daily Mail) seemed to corroborate this version of the split, which reported that "Her religion was as important to her as their marriage, if not more" and that Armisen "could not get with it."
While differences of religion could be a stumbling block for any couple, the full story shows more trouble for these two. According to The Atlantic, Moss told Page Six Magazine, "One of the greatest things I heard someone say about him is, 'He's so great at doing impersonations. But the greatest impersonation he does is that of a normal person.' To me, that sums it up." That is definitely a bit unclear, but it also doesn't sound like a particularly fruitful marriage.
Armisen did take some responsibility for the split, telling Howard Stern (via Today) "I was a terrible husband." Armisen went on to explain that he had a habit of jumping into relationships too quickly and then getting "emotionally freaked out" just as quickly. Whatever happened, it seems that the marriage left a bad taste in both of their mouths; neither has been married since, though Armisen has been dating Russian Doll star Natasha Lyonne since 2014.