The Tragic Death Of Laverne & Shirley's David Lander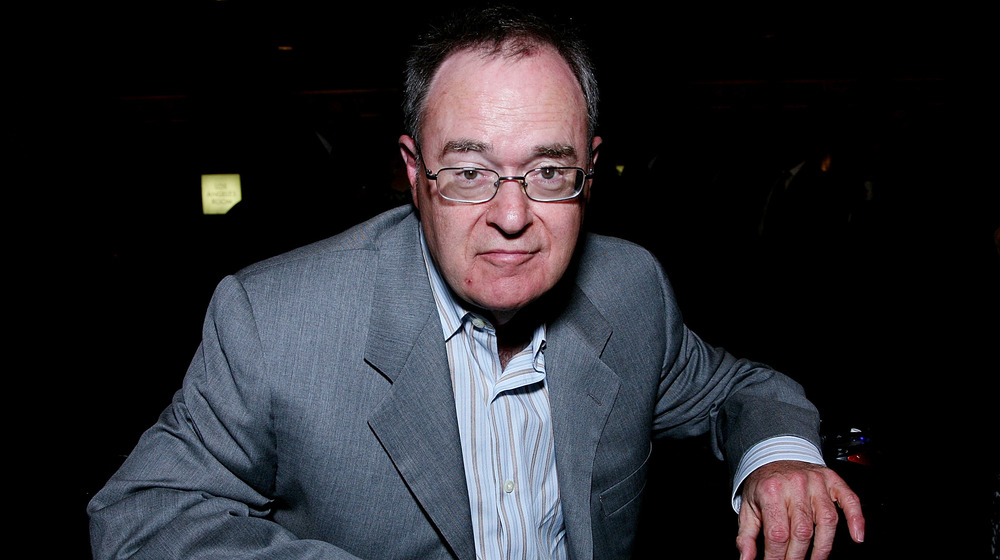 Tiffany Rose/Getty Images
In the 1970s, Penny Marshall and Cindy Williams made a splash when they guest starred on Happy Days as Laverne DeFazio and Shirley Feeney. Created by Penny's brother Garry Marshall, the pair's success ultimately earned them their own eponymous spinoff with ABC. Yet, while audiences came for Laverne & Shirley, they often stayed for the comical hijinks of the show's supporting players, Michael McKean and David Lander, who co-starred as Lenny Kosnowski and Andrew "Squiggy" Squiggman respectively.
However, despite the fact that his character will remain forever immortalized by the enduring popularity of classic TV, Lander passed away on Dec. 4, 2020 at Cedars-Sinai Medical Center in Los Angeles, Calif. after succumbing to his decades-long battle with multiple sclerosis at age 73, according to People. While Lander was known for his goofy on-screen persona, the actor's life took a serious turn when he was diagnosed with MS in 1984, one year after Laverne & Shirley wrapped its eight-year run. But Lander did not divulge the details of his disease until the release of his 1999 memoir, Fall Down Laughing: How Squiggy Caught Multiple Sclerosis and Didn't Tell Nobody.
Lander left behind his wife of 41 years, Kathy Lander, and his 37-year-old daughter Natalie. According to their statement given to CNN, Lander's family "hopes his fans will remember him for all the laughter he brought into the world." Of course, while this laughter will surely echo throughout the generations to come, Lander's work on the behalf of others battling MS also cemented his legacy as an advocate for those struggling with the often disabling illness.
David Lander became an advocate for those with multiple sclerosis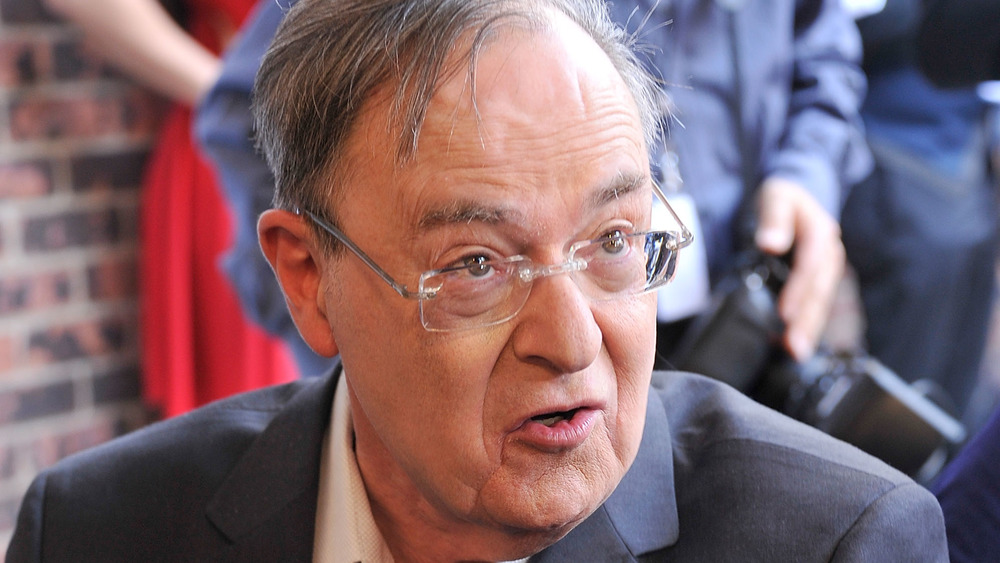 Gary Gershoff/Getty Images
While David "Squiggy" Lander waited 15 years to reveal his multiple sclerosis diagnosis to the public, out of fear that his disease would ruin his career prospects, People noted that Lander's memoir served as an inspiration for countless others who were battling MS at the time of the book's release. Thus, the memoir's popularity also propelled Lander to become an outspoken advocate for the MS community. Lander began to "speak at conventions, attend fundraising galas, including fellow advocate Nancy Davis' Race to Erase MS galas," and, most importantly, the comedian became a Goodwill Ambassador for the National Multiple Sclerosis Society.
In 2007, Lander told Brain & Life Magazine, "My doctor painted a fairly bleak picture of the disease, even going so far as to tell me I probably wouldn't walk again." He added, "Whatever happens, MS can't take it all. I will always have my heart and soul, my wit and wisdom. Wherever the chips may fall, if I fall with them I will make it a point to do so gracefully — and laughing." Lander also said that he often began his talks with one particular quip — "People make statements these days that just don't hold water. Well, I have multiple sclerosis, so neither do I" — an obvious nod to his signature humor.
And now, as his former co-stars and fans pay homage to his hilarious career, Lander's humor has been put on display once again. "This funny man made my childhood happier," filmmaker Kevin Smith posted, noting that, "There's a little Lenny & Squiggy in the DNA of Jay & Silent Bob." Lander's legacy will surely continue to impact fans' health and happiness for generations.