The Surprising Thing Ronda Rousey Learned From Vin Diesel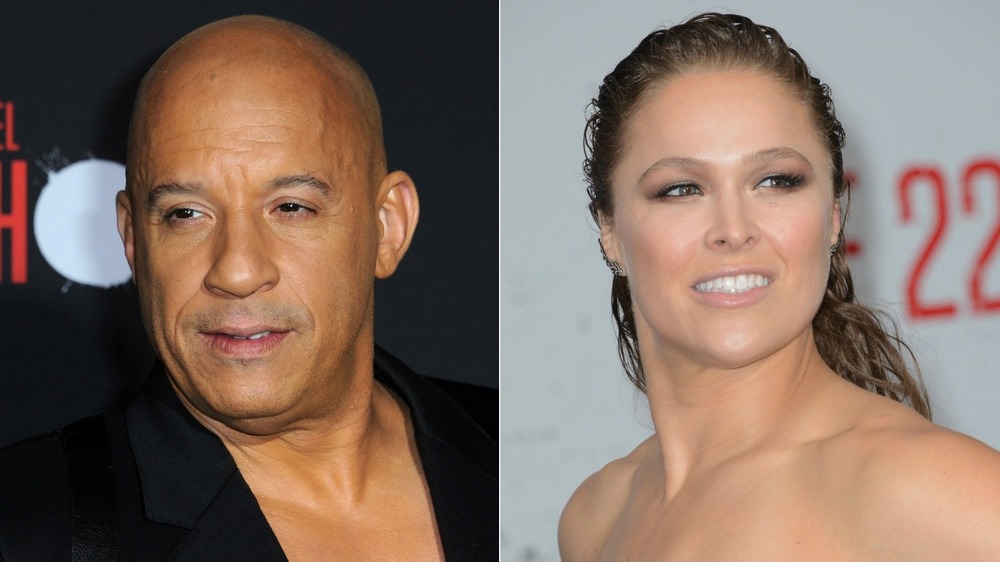 Albert L. Ortega, Albert L. Ortega/Getty Images
From cooking to at-home workouts, there's no shortage of creative activities to adopt during the COVID-19 pandemic — but former WWE Raw Women's Champion Ronda Rousey may have found the best way to keep herself occupied. Hint: It is an activity she first took up in 2014, while working on the set of The Expendables 3. 
"Me and the other young guns, we were basically just there and available throughout all of filming," Rousey explained to Digital Spy in November 2020. "Whenever the big-name guys would come in, they would cram all their days with everything that they had to shoot and we were just around for when they needed us." The star therefore found herself with a lot of free time on her hands. But how to fill it?
Initially, Rousey had no help at all coming to grips with the activity of her choice, but this changed once she met Vin Diesel on the set of Furious 7 in 2014. Keep reading to find out the surprising thing Ronda Rousey learned from Vin Diesel.
Ronda Rousey and Vin Diesel are gaming buddies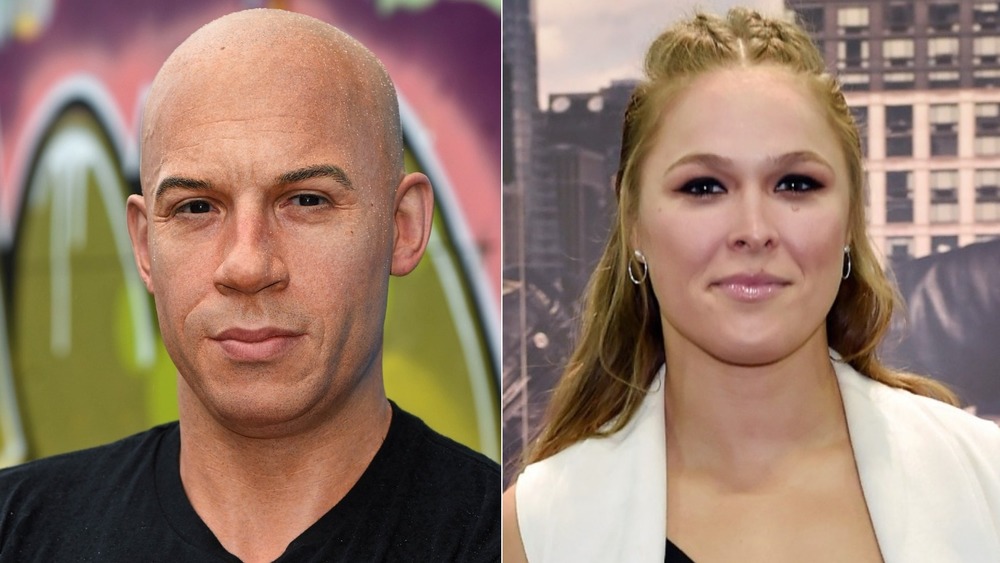 Tristar Media, David Becker/Getty Images
Though Ronda Rousey started playing World of Warcraft during the filming of The Expendables 3 as "a really fun way to relax" (via Digital Spy), there was plenty she did not understand about the game. However, after meeting Vin Diesel on the set of Furious 7, Rousey discovered through his sister that the iconic action star had been playing World of Warcraft "since the beginning." Thus, the pair immediately bonded through their mutual love of gaming. "We would actually meet up after filming to play WoW and he [Vin Diesel] showed me the light," Rousey revealed to Digital Spy. "He was like, 'Oh you dear, sweet angel, let me show you how to move with the mouse.'"
Not only that, but it was Rousey's gaming sessions with Diesel that prompted her to upgrade her gear. "I remember being so mad at him like, 'I can't control the camera, this is all over the place,' and he would try to like help me level up so I'd at least get like a flying mount, so then I graduated to a laptop with a mouse," she told Digital Spy. These days, the MMA star is "completely immersed" with "a big gaming PC and a curved monitor." It's safe to say that what started out as a simple time suck quickly turned into a lifestyle.
Ronda Rousey is part of 'a big gaming family'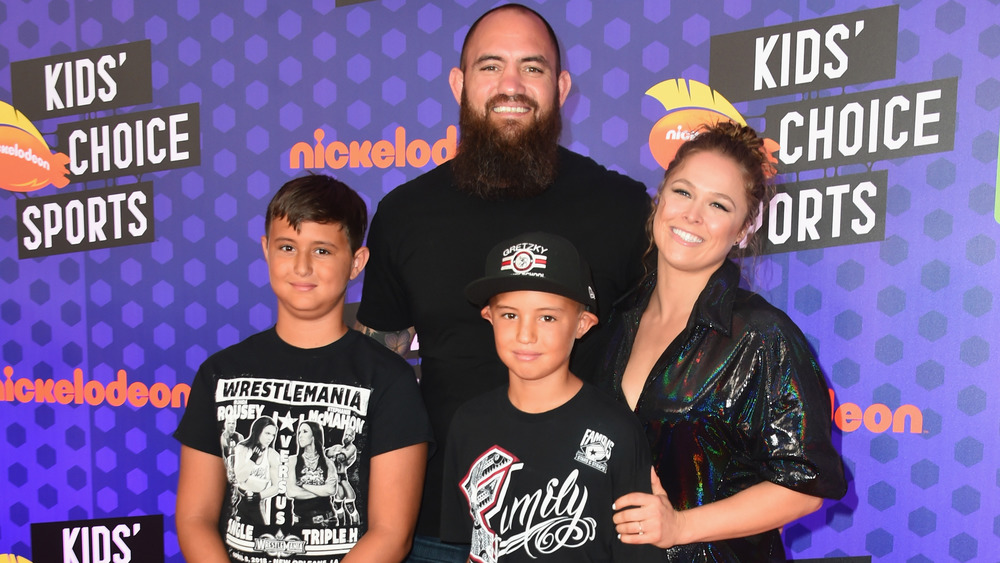 Alberto E. Rodriguez/Getty Images
According to Digital Spy, it was through World of Warcraft that Ronda Rousey's whole family got into gaming. "When I first started dating my husband, I was playing WoW all the time and so he wanted to play because he wanted to spend time with me," Rousey told the outlet. Amid the craziness of 2020, the tight-knit clan has turned to gaming as a way to cope with the uncertainty of the COVID-19 pandemic. "Gaming's been immensely important, not just for myself but for my kids and my husband [UFC fighter Travis Browne] as well," Rousey added.
In December 2020, Rousey took her love for gaming to the next level by starring in Blizzard Entertainment's "Sound the Horn campaign," which celebrates the release of World of Warcraft's new expansion, Shadowlands. The campaign's intent is to celebrate the connections that the game provides to players around the globe. We are not surprised to see Rousey totally steal the show by battling her opponent in the squared circle for a turn at the horn! While her WWE future remains uncertain, at least there will be plenty of WoW to play in the meantime.