Lindsey Vonn's Proudest Moment Isn't What You Think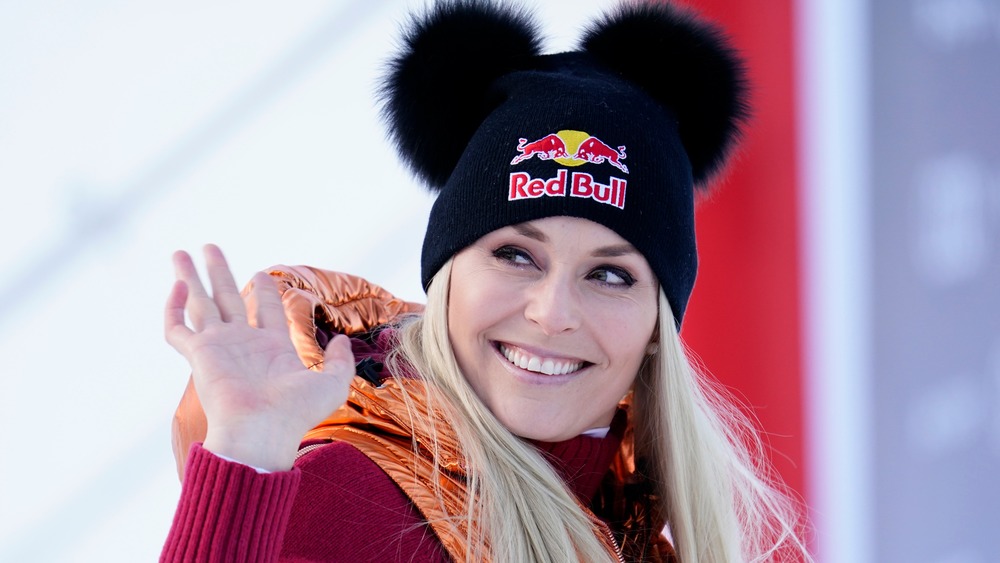 Josef Bollwein/Getty Images
Alpine superstar and Olympic medalist Lindsey Vonn announced her retirement in February 2019, after a slew of injuries finally sidelined her hugely successful career. According to the New York Times, Vonn departed the sport as "the greatest female skier in history," with two Olympic gold medals, two Olympic bronze medals, and more than 80 World Cup wins under her belt.
Per Redbull, Vonn's World Cup Giant Slalom win in 2011 established her as only the sixth woman to have won all five World Cup disciplines: downhill, super-g, slalom, giant slalom, and combined. "I reached a lot of goals... At the end of the day, I gave it everything I had," the Minnesota native said in an interview with CNBC, discussing her retirement. 
With such impressive accolades to her name, it stands to reason that Vonn's proudest moment would be one of her many triumphs on the slopes. So, is it her historic 63rd World Cup victory, the run that smashed Annemarie Moser-Pröll's all-time record and cemented Vonn as the most successful female skier in history? What about her victory in the 2018 Olympics, in which she became the oldest woman to nab an Olympic medal? The answer is: Neither.
Keep reading to find out why Lindsey Vonn's proudest moment isn't what you think.
Lindsey Vonn is most proud of the work she's done for charity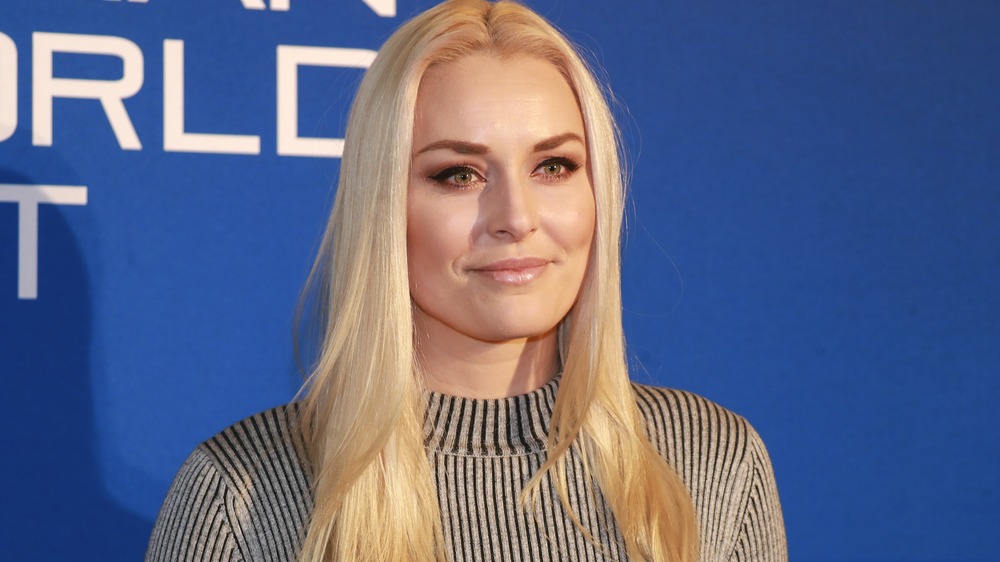 Martin Rauscher/Getty Images
In December 2020, Lindsey Vonn joined comedian Kevin Hart for Cold As Balls on the Laugh Out Loud network, jumping in the hot tub to discuss everything from her relationship with NHL player P.K. Subban to the personal highs she's most proud of. "One of the best things that has come out of my career is building my foundation and helping people," Vonn told Hart. "We give scholarships to kids for education-based programs, enrichment programs, also sports programs."
According to its website, the Lindsey Vonn Foundation engages future generations by helping them grow through scholarship and educational programming that equips them with the tools they need to "reach their goals and discover the grit within." In 2018, Vonn told NBC that her mentor and friend, fellow Olympic skier Picabo Street, had inspired her to start the Lindsey Vonn Foundation.
"I want to give the girls of the next generation someone to look up to," Vonn shared with the outlet, "just like I looked up to Picabo Street." The pair bonded after making the 2002 U.S. Olympic team; ever since, Vonn has worked to emulate Street, who runs Picabo's Street of Dreams Foundation.
While Vonn's time on the slopes may have come to a close, it seems this athlete's inspirational work is far from over.