Inside The Time Florence Henderson Saved Her On-Screen Daughter's Life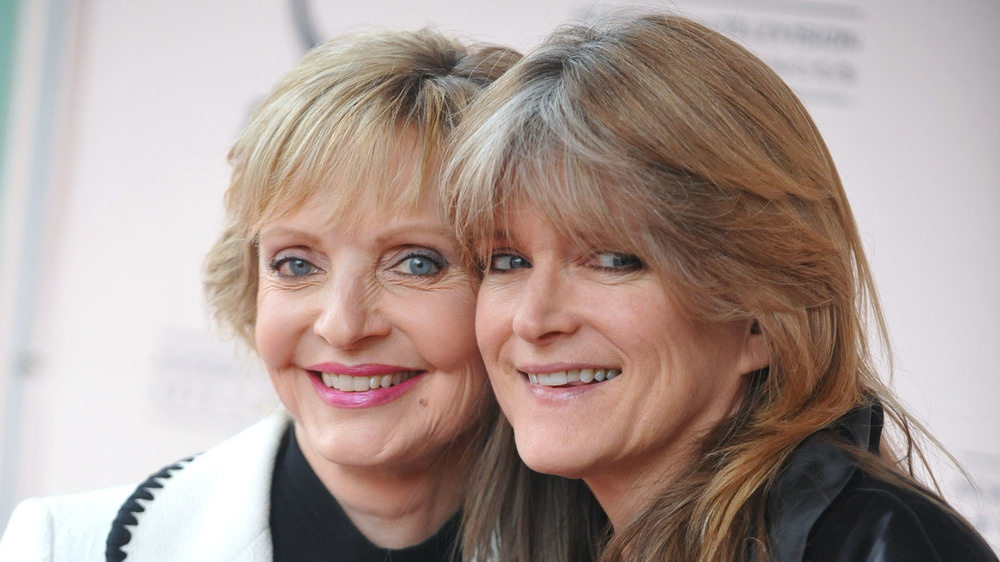 Toby Canham/Getty Images
For those who grew up watching the classics, Florence Henderson's Carol Brady was the quintessential TV mom. As biological mother to daughters Marcia, Jan, and Cindy, and stepmother to sons Greg, Peter, and Bobby, Carol was always there to help her brood conquer life's greatest struggles. But it seems that Henderson's maternal role extended beyond the script, as her youngest on-screen daughter, The Brady Bunch's Susan Olsen, claims the late actress once saved her life.
Olsen, who played Cindy throughout the show's five-season run, told Variety in 2016 that one time, when the cast and crew were in Hawaii "shooting on outriggers," Henderson saved her from a "possibly fatal ocean fall," as the crew outrigger had bumped Olsen over the edge, leaving her clinging desperately to the side. As Olsen noted, she was "not a strong swimmer at all." Luckily, Henderson jumped into action and "hooked her ankles under the seat in front of her and drew Olsen out of the sea, mothering her until she stopped shaking."
"I didn't have any family on that outrigger to calm me down," Olsen said. "Except for Florence." In fact, Henderson's motherly persona was simply the foundation upon which she and Olsen built their lifelong friendship, as the on-screen mother-daughter duo remained close off-screen until Henderson's death in November 2016. As Olsen told Fox Wilmington after Henderson passed away, "Our audience saw that Florence's love was genuine. All of the love between the cast members was genuine and people were drawn to that."
Florence Henderson taught Susan Olsen to always come to set 'camera ready'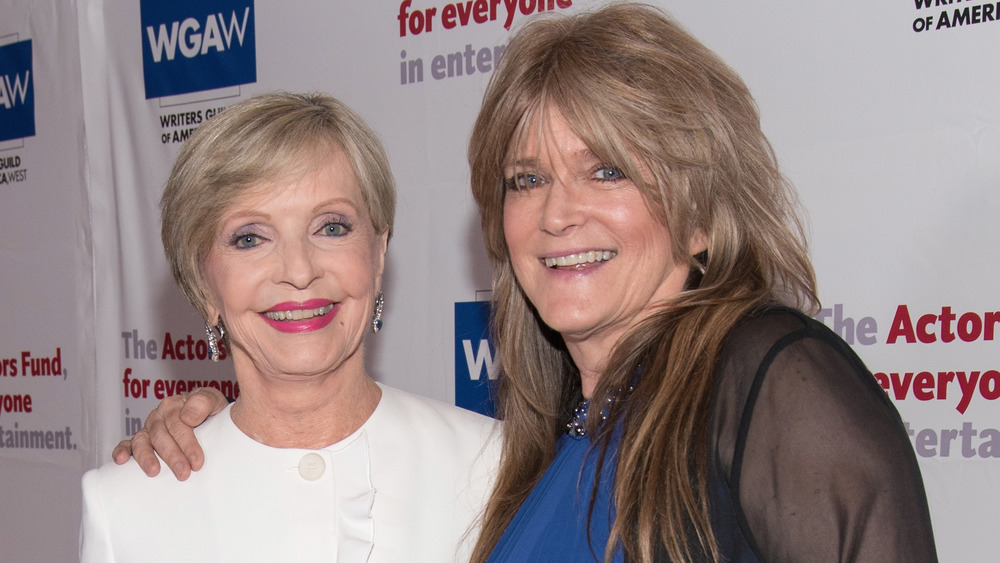 Tara Ziemba/Getty Images
Although Florence Henderson only played actress Susan Olsen's mom on television, the youngest Brady child told People that Henderson was "very much another mother figure." And, while Olsen noted that it "might have not always been pleasant for her kids to have to share her with the world, I think that they're in complete agreement that she's the best mom." In fact, Henderson offered Olsen invaluable advice that the Brady Bunch star still heeds to this day.
"[Henderson] said, 'Try to come to the studio, on whatever job you're doing, camera ready,'" Olsen told People. "She had her own makeup case and a lot of times she'd be doing her own makeup even though on the set of Brady Bunch we had our regular makeup people that were there every day."
"In the early '90s when we were making the smash flop The Bradys, we were all in Florida doing a talk show to promote it," Olsen said in conversation with Fox Wilmington. "It was outside and it was raining. The makeup people were stuck in traffic. Florence came to me and said, 'Aren't you glad you're camera-ready? You never know what's going to happen.' Florence and I were the only ones made up and ready to go. We didn't need to wait for the makeup people who were stuck in traffic."
Olsen also hopes audiences will remember how Henderson made them feel, as well as how "their spirits [were] lifted and their faces smiling from her art." As Carol Brady, Henderson clearly achieved a sense of immortality that few stars ever do.