Selma Blair And Sarah Michelle Gellar Recreate Famous Kiss At The MTV Movie & TV Awards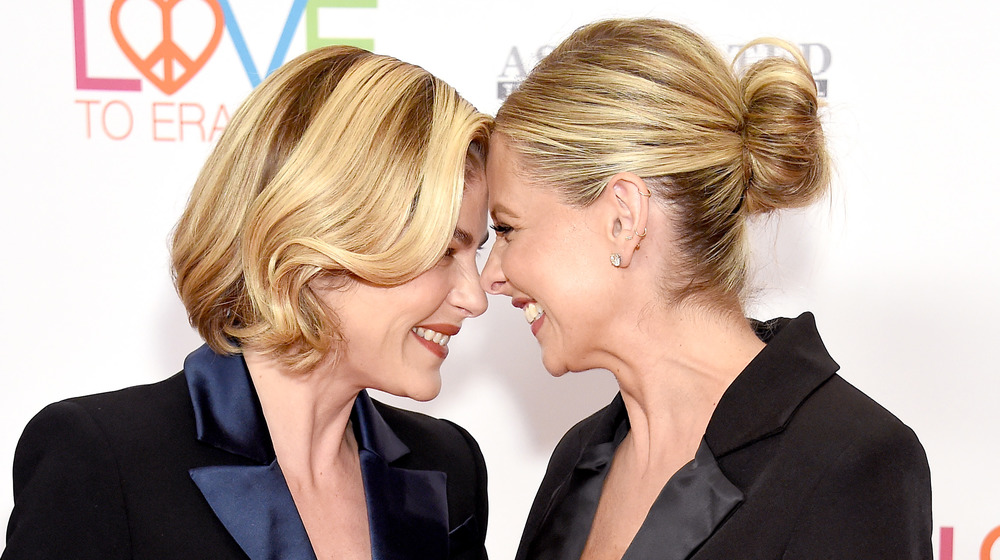 Gregg Deguire/Getty Images
Cruel Intentions was the teen romance movie of 1999. Let the nostalgia sweep over you: The super weird yet oddly tantalizing tension between Sarah Michelle Gellar and Ryan Phillippe's characters, who played step-siblings (told you it was weird). Then-IRL couple Reese Witherspoon and Phillippe's characters sleeping together as Counting Crows' "Colorblind" played in the background. Pacey Witter with platinum blonde hair. And, of course, SMG and Selma Blair's iconic kissing scene in Central Park.
While more than 20 years have passed since the release of this cinematic treasure, the 2020 MTV Movie & TV Awards: Greatest of All Time paid tribute to Gellar and Blair's makeout sesh by gifting the longtime besties the "GOAT: Legendary Lip Lock Award." (They originally won the MTV Movie Award for Best Kiss back in 2000.) To honor the scene in 2020, the actors recreated their famous kiss — only with pandemic safety protocols in place.
Selma Blair and Sarah Michelle Gellar revealed why their kiss was so important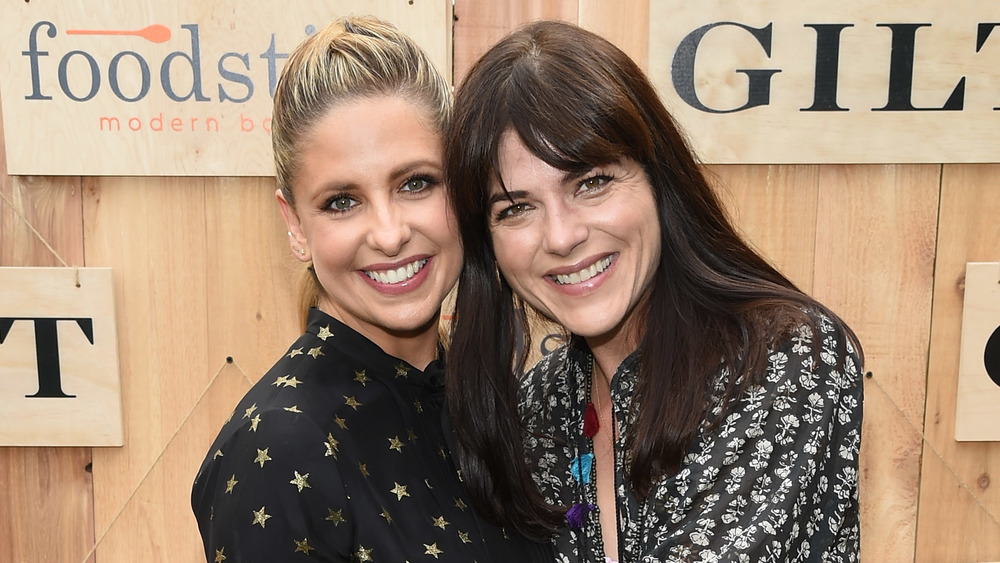 Michael Kovac/Getty Images
In Selma Blair and Sarah Michelle Gellar's 2020 recreation of the kiss, the actors — who look literally exactly the same as they did in 1999 — each leaned in for the smooch, building up the anticipation as they moved slowly towards each other. However, the actual lip lock was blocked by a wall of plexiglass, on which Blair left a red lipstick stain. 2020, amirite?
"Stay safe, MTV," Gellar told the camera. "And 2020, end soon." "Please," begged Blair. 
According to CNN, the two also explained the reason that their kiss "resonated with people for so long." "[It's] not just for the initial shock value," Blair explained. "But because it was a catalyst for so many young people to help them realize certain aspects of their sexuality and help make people comfortable to be who they really are."
Gellar added: "It also represented a paradigm shift to a new dynamic towards acceptance in pop culture."
And we are definitely here for that.