The Untold Truth Of Ed Henry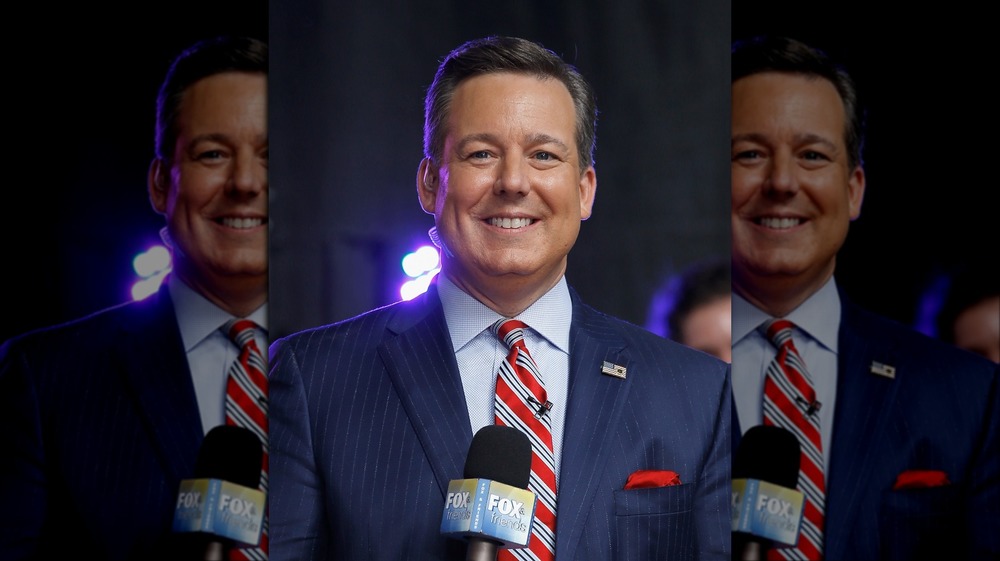 John Lamparski/Getty Images
Ed Henry is an American journalist, who has been working in the industry since 2003. He began his career at WMAL Morning News and The Chris Core Show, where he provided political analysis (via Celebrity Net Worth). He then covered Capitol Hill for Roll Call for eight years. Henry's career really took off, though, when he joined CNN in April 2004.
While at CNN, Henry served as congressional correspondent covering Capitol Hill, reported from the campaign trail for CNN's America Votes 2004, and was at the frontlines of many breaking world news stories, per his official CNN bio. Eventually, he was promoted to CNN's senior White House correspondent and he also won many journalism awards during his time at the network, including the prestigious White House Correspondents' Association's Merriman Smith Award.
In 2011, Henry announced he would be leaving CNN to be the Chief White House Correspondent at Fox News (per The Daily Beast), the role he would become most known for. While his career was certainly illustrious, it took a downturn when details about his personal life went public and affected his career, as was the case for many Fox News anchors and employees.
Keep reading to learn more about journalist Ed Henry.
Infidelity and sexual assault allegations cost Ed Henry his career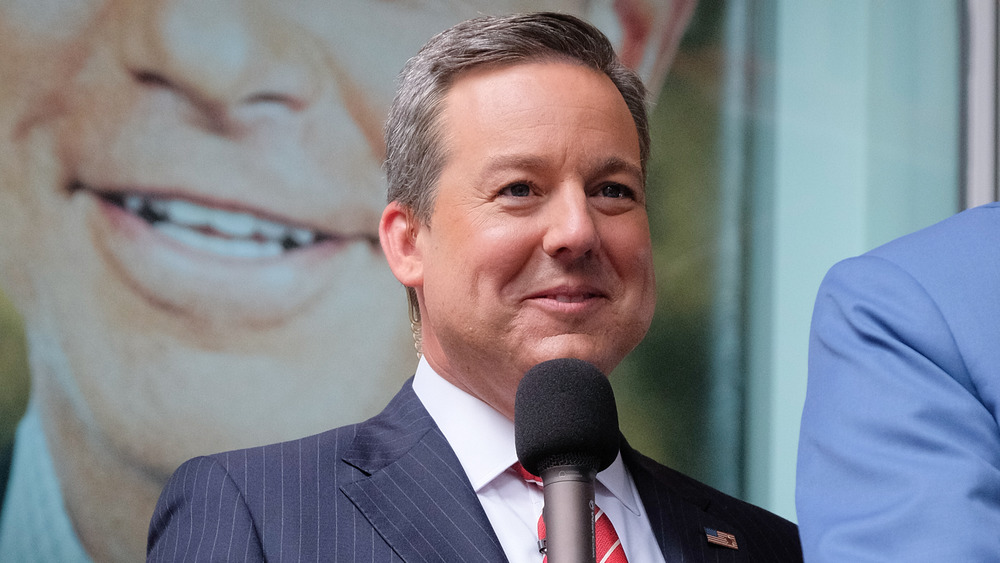 Matthew Eisman/Getty Images
Despite his many successes, Ed Henry's personal life was plagued with scandals and allegations of sexual assault, which negatively impacted his career. In 2016, In Touch Weekly broke the news that Henry cheated on his wife, NPR's deputy Washington editor Shirley Hung, whom he shares two kids with. Henry was allegedly involved in a 10-month affair with Las Vegas hostess Natalia Lima, and the outlet also shared pictures of their sexually charged texts.
As a result of these actions, Henry was taken off the air at Fox. He returned four months later, although he was no longer the chief White House correspondent and instead acted as a general assignment reporter (per The Daily Beast).
In June 2020, Henry was fired from Fox after the network received a complaint of sexual harassment and rape from a former employee (per CNN). Henry denied the allegations and was confident his name would be cleared after a hearing. The victim, Jennifer Eckhart, claimed Henry violently raped her years prior and told CBS This Morning that she was "paralyzed by fear" working at Fox. In November 2020, she amended her lawsuit and claimed, "Fox News knew about his alleged misconduct against multiple women years before he was fired, and did nothing about it," USA Today reported. Eckhart cited the stories of multiple women who were sexually harassed by Henry.
Although the investigation is still ongoing, Henry's inappropriate behavior cost him his career.
If you or someone you know has been the victim of sexual assault, you can call the National Sexual Assault Hotline at 1-800-656-HOPE (4673) or visit RAINN.org for additional resources.