The Strange Place Lindsey Vonn Keeps Her Gold Medal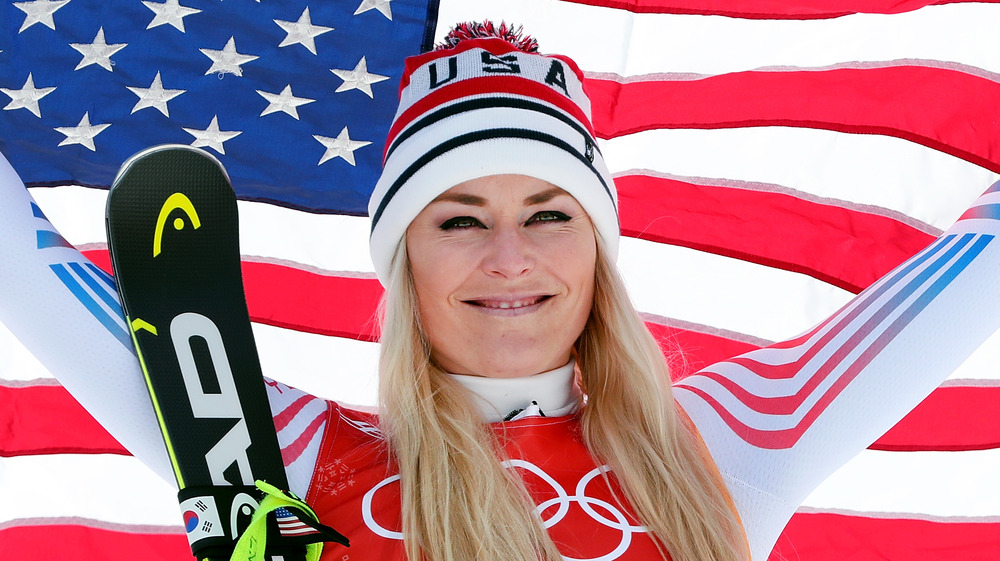 Tom Pennington/Getty Images
During Lindsey Vonn's days of peak athletic performance, she wowed the world with her skills as a skier. Over "the 15 years she competed at the highest level, she established herself as one of Alpine skiing's all-time greats," according to Olympic.org. She even "defied the pain in her knees to land bronze in the downhill, the final achievement of a truly outstanding career in which she won her country's first ever Olympic women's downhill gold medal," per the sports-centered organization.
While she's now retired from taking the hills in top international competitions and said goodbye to competing with other Olympic athletes, there's no doubt that she gave it all she had when she was aiming to take home medals. "I think everyone knows my mentality. Everyone knows I risk everything all the time," Vonn said back in February 2019. Pointing out that "it's the reason why [she won] so much," she noted it happened to be the same "reason [she] crashed so much." Granted, the risk paid off and she "broke the record of six medals in six different world championships."
Despite the clear passion that Vonn has for her sport and the pride that she obviously takes in her accomplishments (which likely include an Olympic-sized paycheck?), it turns out that she keeps her gold medal in a rather unexpected place.
Lindsey Vonn doesn't 'need a shrine' for her gold medal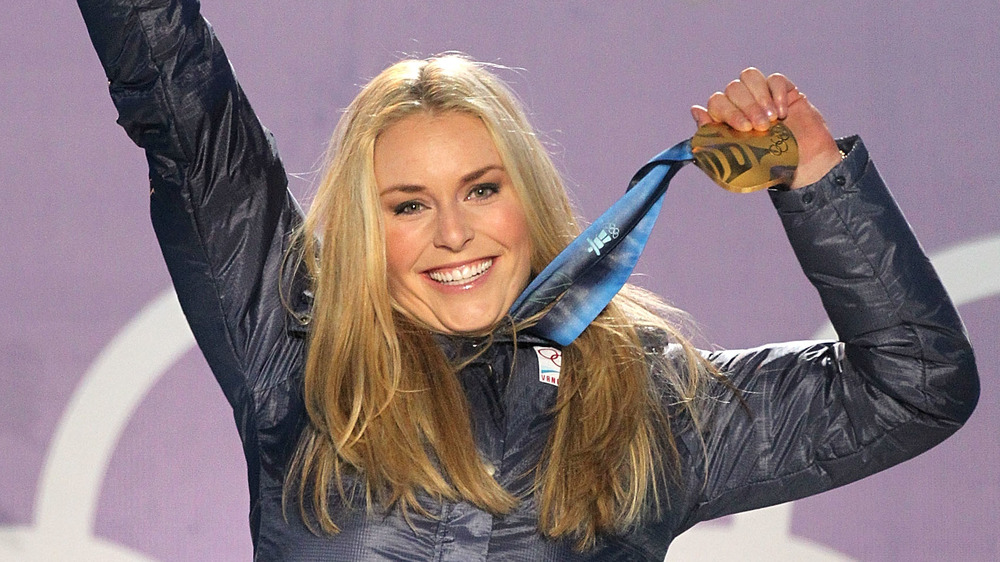 Doug Pensinger/Getty Images
Imagine that you had spent years committing yourself to a grueling training schedule in order to become good (like, really good) at a sport. Also, imagine yourself sacrificing a normal life and working through injuries in order to stay at the top of your game. Beyond that, imagine putting yourself through the nerves of battling it out in all levels of competitions until you were going up against the best of the best at an international level.
If you had gone through all of that and it had paid off in the form of an Olympic gold medal, where would you keep such a hard-earned treasure? Perhaps in a gilded trophy case? Maybe in a super-secure vault? Or, if you're like Lindsey Vonn, you'd put it somewhere that's rather strange. "Lindsey, I want to talk to you about the Olympics. Gold medal under your belt. Congrats. Major," actor Kevin Hart stated while interviewing the skier in December 2020 for LOL Network's Cold as Balls. He then asked her, "Where is it?"
"It's in my sock drawer," Vonn admitted. "I mean, I know that I won a gold medal. Like, you know that I won a gold medal. Do I need to like really—?" When Hart prompted her by saying, "You don't feel like you need a shrine?" She simply responded with: "No." Fair enough, but let's hope that there are at least no stinky socks in that drawer.