This Question Changed Barack Obama's Life Forever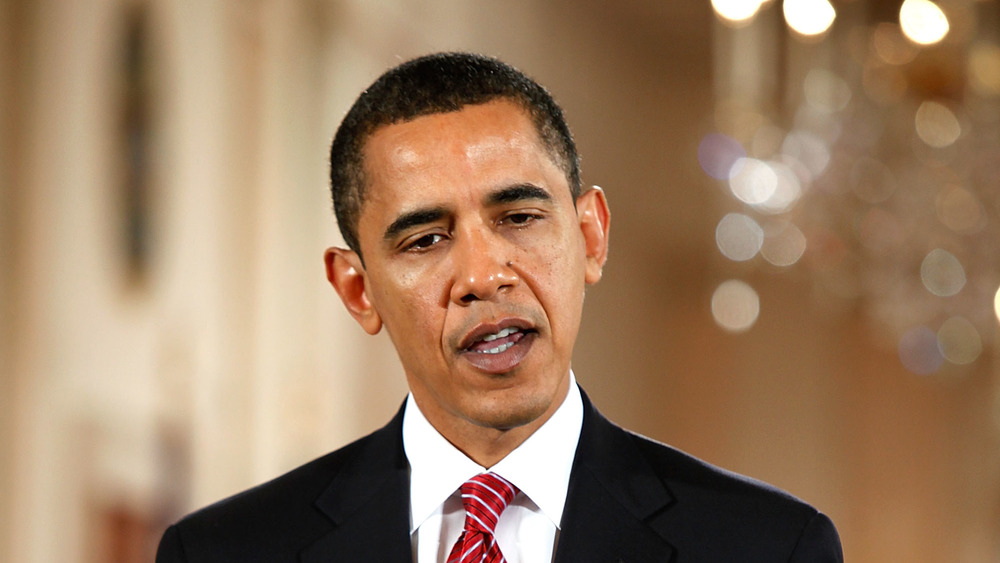 Alex Wong/Getty Images
Barack Obama wears many hats — he's a father, husband, former senator, and former president of the United States. Over the course of more than two decades, he's even played author by documenting much of his experiences in a handful of books. His earliest — Dreams From My Father, which was published in 1995 — remains a strikingly honest and political coming-of-age novel that recounts the first Black president's time navigating a dual identity as a multiracial child, teenager, and then adult. Later novels, like The Audacity of Hope, offer a similar rawness about himself.
Over the course of Obama's books, America has been given a glimpse into the life, mind, and what feels like the consciousness of the 44th president of the United States of America. Now, four years after leaving the White House, Obama completed the first volume of his two-part series, called A Promise Land. The book is not only a revelatory account of his time on the presidential campaign and in the West Wing, but it also paints for the reader an intimate picture of the president during his highs and lows in office — his hopes, disappointments, fears, aspirations, and even precious moments with his family of four.

In the text, Obama also reveals a question that had a lasting impact on the former president. 
Barack Obama's mother asked the question that still impacts him today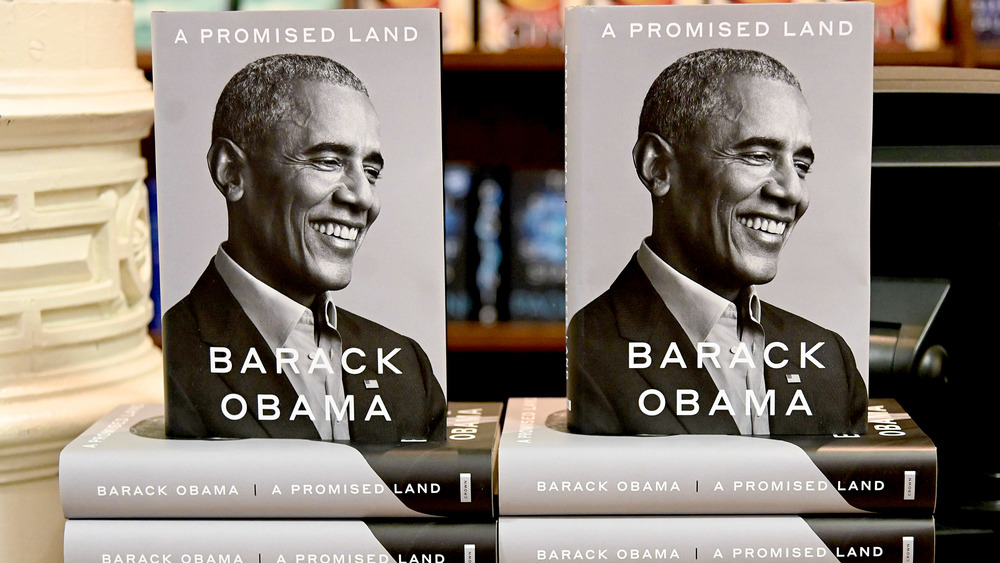 Jamie Mccarthy/Getty Images
In the new memoir and his past books, former president Barack Obama reveals, in detail, the lasting impact his mother, grandparents, and father's omnipresence has on his values and decisions. He describes how his grandmother would wake every morning to work at a local bank in Hawaii, eventually climbing the ladder to managerial status, and how his grandfather and father had a larger-than-life presence to him as a boy. While some of the notions Obama had about the adults in his life wore off with age and experience, he also divulges how some of the life lessons his mother imparted on him from a young boy stick with him to this day. 
One particular incident happened when Obama was still in grade school, he recounted to PopSugar. "In the book, I write about a time my mother found out I was part of a group that was teasing a kid at school," he said. "She sat me down and said, 'There are people in the world who think only about themselves. Then there are people who do the opposite, who are able to imagine how others must feel, and make sure that they don't do things that hurt people." 
He continued, "'So,' she asked me, 'which kind of person do you want to be?'"
The question hit former President Obama 'hard'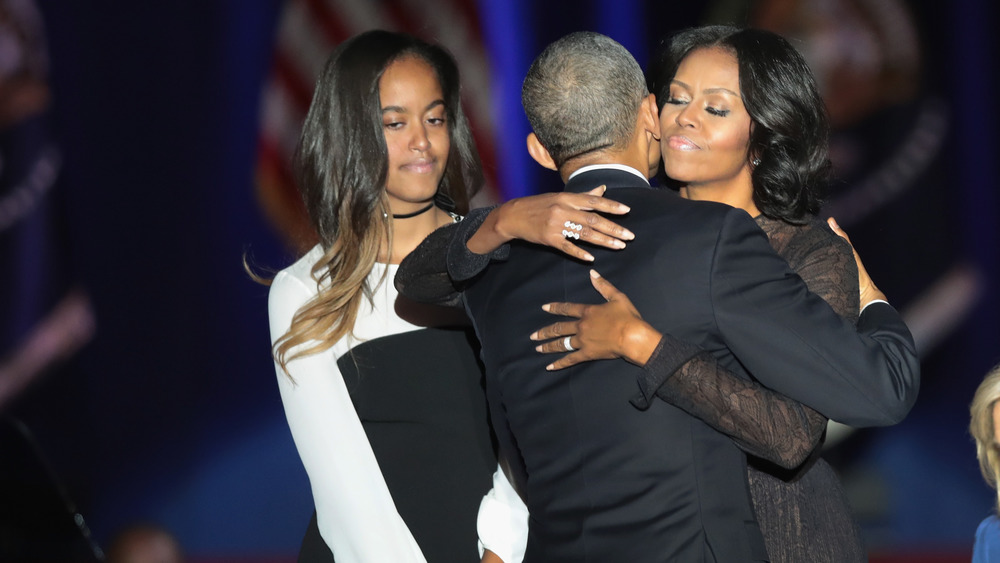 Scott Olson/Getty Images
Barack Obama said that his mom's question "hit him hard" to the point that the philosophy has even informed how he and his wife, Michelle Obama, have raised their children, Sasha and Malia. "Michelle and I have tried to impart similar lessons to Sasha and Malia," he said to PopSugar. Be he did add that the two parents have "tried not to take too prescriptive an approach to parenting." That might especially be true, considering the unique, and sometimes grueling, upbringing Sasha and Malia have had in the spotlight. 
"We'd much rather Sasha and Malia figure out who they are on their own than try to shape who they become," Obama said. Indeed, we've seen as the sisters have grown from rolling around in the snow with their father to attending concerts and college, as teens tend to do. "Though we do always make sure to tell them when we're proud of them, just as my mother did with me," the famous father said.