Barack Obama Has One Word To Describe Election Night 2008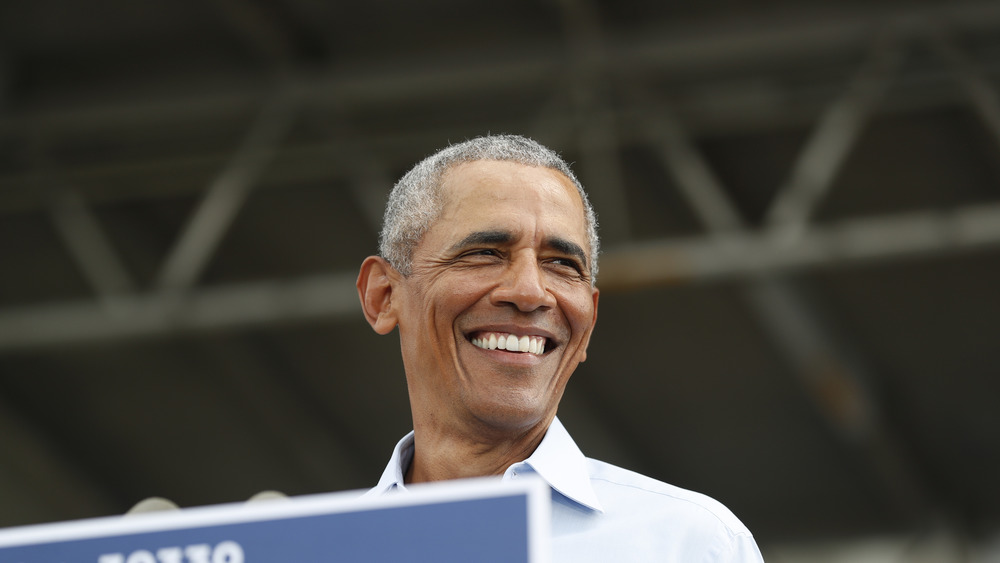 Octavio Jones/Getty Images
Barack Obama made history in 2008, not only because he was the first African American president; he was also the first sitting U.S senator to win since John F. Kennedy in 1960, as noted by Britannica. The race received the highest voter turnout rate in four decades, along with a record voter turnout among Black and Hispanic voters. Swarms of people flooded the streets across the country in celebration of the historic win. Crowds danced, cried tears of joy, and lifted their voices in prayer and solidarity following his victory against John McCain, the Baltimore Sun reported. 
At his January 2009 inauguration, Obama spoke of the reboot that was needed to return to America's values stretching back to the founding fathers. The groundbreaking event took place during the height of an economic recession, and at a time when millions of Americans looked for a sign of better days ahead. "Today I say to you that the challenges we face are real," Obama said (via CNN). "They are serious, and they are many. They will not be met easily or in a short span of time. But know this, America — they will be met." In 2020, years after his White House exit and fresh off the heels of his former vice president Joe Biden's election win, Obama reflected on that monumental night. 
Barack Obama's "magical" election win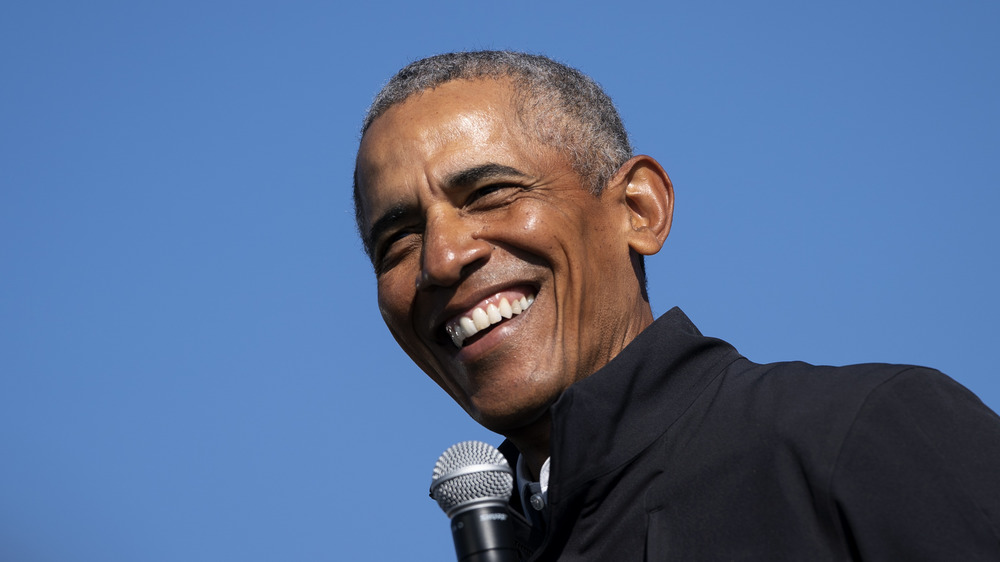 Drew Angerer/Getty Images
In 2020, Barack Obama released his memoir A Promised Land. The book took him four years to complete and recounts the former senator's early days as commander-in-chief. The book also reflects on the impact life in the White House had on his wife Michelle Obama and their two daughters, Sasha and Malia. While out promoting the book, the 44th president was asked to recall some of the more memorable moments he experienced during his time in the highest seat in office, prompting his one-word response to his historical election win. 
"Election Night 2008 felt magical," he told PopSugar. "Almost a quarter of a million people came out to celebrate on a warm night in Grant Park, Chicago." Having led his campaign with the catchy slogan "Yes we can," Obama made note of the agreement he made with the country during his term. "But as fun as that night was, it was just a promise," he added. "What mattered was delivering on that promise." To him, he made good on his promise through the Affordable Care Act. "It had been a long, messy process, just like with all significant legislation, but it changed a lot of people's lives for the better — and to this day, it still is."