What The Actress Who Played Laura Winslow Looks Like Now
If you were a fan of Family Matters back in the '90s, then you'll know that the popular show's cast included Reginald VelJohnson as Carl Winslow, Jo Marie Payton as Harriette Winslow, Darius McCrary as Eddie Winslow, Jaimee Foxworth as Judy Winslow, and, of course, Jaleel White as the wonderfully nerdy and adorably awkward Steve Urkel. You surely also remember Laura Winslow, played by Kellie Shanygne Williams.
As Carl and Harriet's older daughter, Laura was a pretty typical teen. She indulged in the styles of the time, dealt with school-related responsibilities, navigated her adolescent social life, and spent quality time with her family. On top of that, she was also the "target" of Urkel's "desire," as noted by SyFy. Indeed, "Steve [was] in love with Laura," while she "loathed him. However, over the years this love-hate relationship morphed into a friendship," and, eventually, "their cohabitation in the Winslow house led to sparks finally flying between the two."
In 1998, Family Matters ended, and while that meant that Williams had to say goodbye to the character that she had played for so many years, it didn't mean that she was done with acting. Nowadays, the star is all grown up and still appearing onscreen.
You may have spotted Kellie Shanygne Williams in a more recent role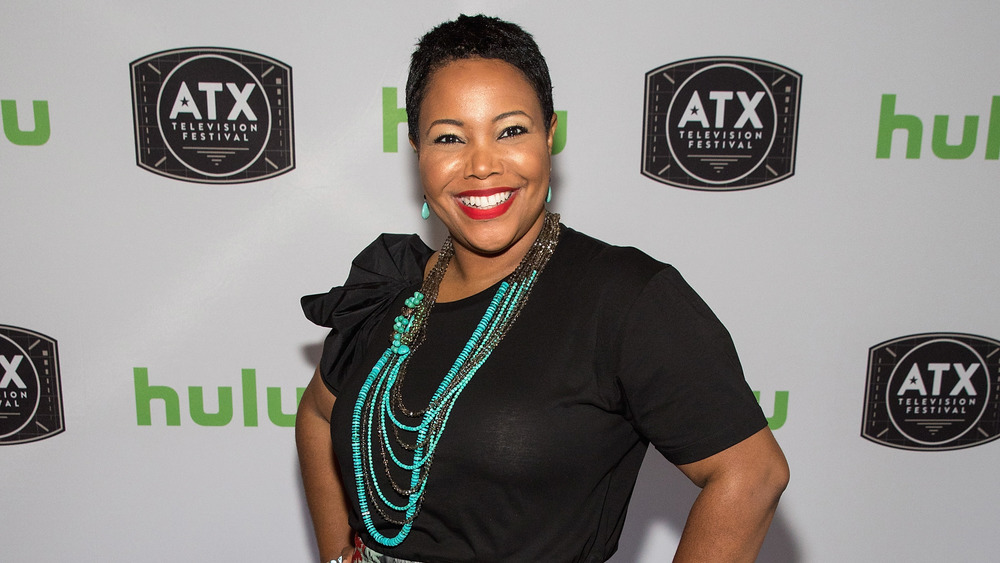 Rick Kern/Getty Images
Kellie Shanygne Williams may have first found success in the entertainment industry while playing Laura Winslow on Family Matters as a teenager, however, she went on to land a few other notable roles over the years. She's been able to do so, in part, because she's still wowing fans will her onscreen presence and stellar smile.
Along with appearing as Alice Adams on ABC's What About Joan with Joan Cusack and Kyle Chandler from 2000 to 2001, Williams played Lynn on Eve, which was named for the rapper around whom the show was based. Williams has also popped up on shows like Moesha, Girlfriends, and The Parkers, not to mention the 2020 holiday flick Christmas in Carolina which happens to costar her Family Matters brother, Darius McCrary.
On top of that, Entertainment Weekly notes that Williams also "spends much of her time devoted to her family (splitting her time between L.A. and Maryland), public speaking, and various charities, including the Kelli Williams Program, which she founded in 2006, providing students in the D.C. metro area with an opportunity to produce a television show for Comcast."
Although Williams may always be remembered, in part, as Laura Winslow, it's clear that we may be spotting her onscreen for years to come.