This Is How Margot Robbie Got So Fit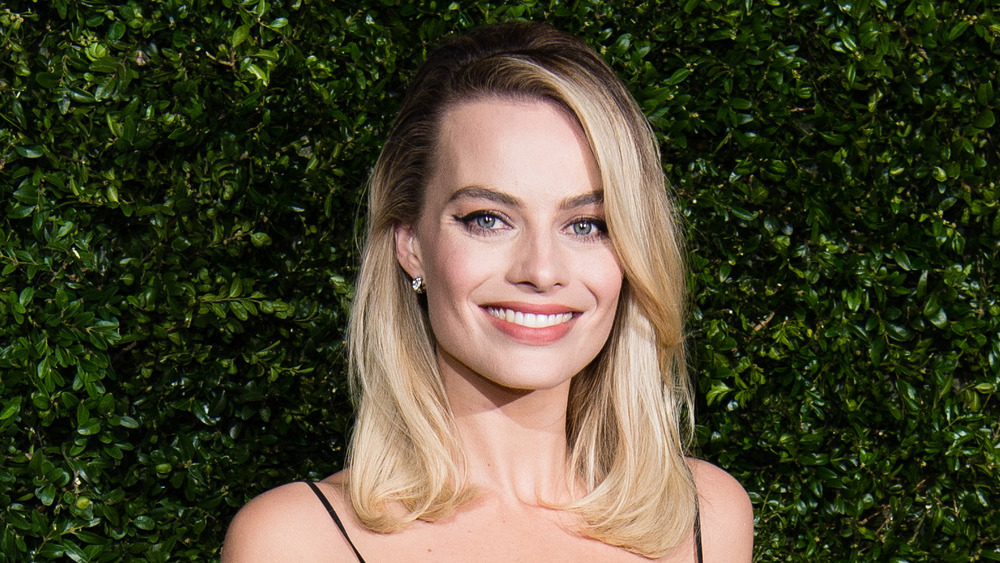 Jeff Spicer/Getty Images
Margot Robbie is the kind of actor who isn't afraid to take on roles that require her to push herself to the limits acting-wise and physically. In fact, the star has transformed through the years from a rising star to a leading lady.
Along with getting physical (in more ways than one) with Alexander Skarsgård in 2016's The Legend of Tarzan, Robbie also had to get her body into peak performance mode to play a top (if scandalous) athlete in 2017's I, Tonya. And then there was the fact that she took on the role of the a**-kicking Harley Quinn in both 2016's Suicide Squad and 2020's mesmerizingly (and, admittedly, lengthy) titled Birds of Prey: And the Fantabulous Emancipation of One Harley Quinn. In each role, Robbie impressed fans by being talented, captivating, and in incredible shape.
Now some might be wondering, "How did Robbie get so fit?" Well, she happened to tackle a workout that transformed her into a superhero ... or rather, an anti-hero? Working with former ballet dancer Andie Hecker, according to The Hollywood Reporter, the star got given specific exercises designed to strengthen and sculpt certain aspects of her body. And it certainly seems like all of the effort paid off!
Margot Robbie spent a lot of time on her abs
When Margot Robbie teamed up with Andie Hecker, the founder of Ballet Bodies, the star did workouts designed to "define her abs by using the Pilates reformer and incorporating a lot of cardio (running, swimming, and trampoline jumping)," according to The Hollywood Reporter. Hecker explained, "We did a lot of planks on the machine. You can do planks facing the front or back of the machine. There's a ton of different types of planks. It works in an elongated fashion so it's not just crunching, you're keeping the abs and waist long."
What kind of planks put Robbie into such fine shape? There are the ones where she "fac[es] the back of the machine" and performs planks "on her elbows" before "lift[ing] her hips up to the ceiling as if she's pushing up into a handstand, and then back down into a full plank." She might also "hold a plank" while bringing her arms both forward and then back away from her body. While she would have to do "about thirty" of each of those, she'd also have to tackle 40 to 50 of the moves which involve "lift[ing] from the foot bar so her legs are moving up in the air one foot at a time."
Granted, Hecker admitted that Robbie is "really advanced," which is likely why she was also able to tackle all of that and the next part of her workout.
Margot Robbie also focused on her butt and legs
If you've watched Margot Robbie as the formidable Harley Quinn in Suicide Squad, then you'll understand why her aim when working out was to "look sexy and strong." It's worth noting that "[b]ecause of her costume, the butt was really important to focus on because the shorts were so short," as the star's trainer, Andie Hecker, pointed out to The Hollywood Reporter.
When it came to toning up her glutes, Hecker had Robbie do "heavier resistance and lower reps to work on building that muscle a little more." That included "heavier ankle weights" than one might typically use while doing leg lifts as well as even more work on the Pilates reformer. If you're wondering about another popular butt-shaping exercise, Hecker noted, "Personally, I'm not super into doing squats because they're really quad dominant, so I like to focus the glutes by doing isometric exercises." Beyond that, Robbie made sure that her legs were in superhero-like shape by "work[ing] on inner and outer thighs to pull the legs tight, as opposed to working the quads and hamstrings, which are generally bigger muscle groups."
Whether that sounds daunting or doable to you, there's no doubt that it worked out for this star.