What Lynne Curtin From RHOC Is Doing Today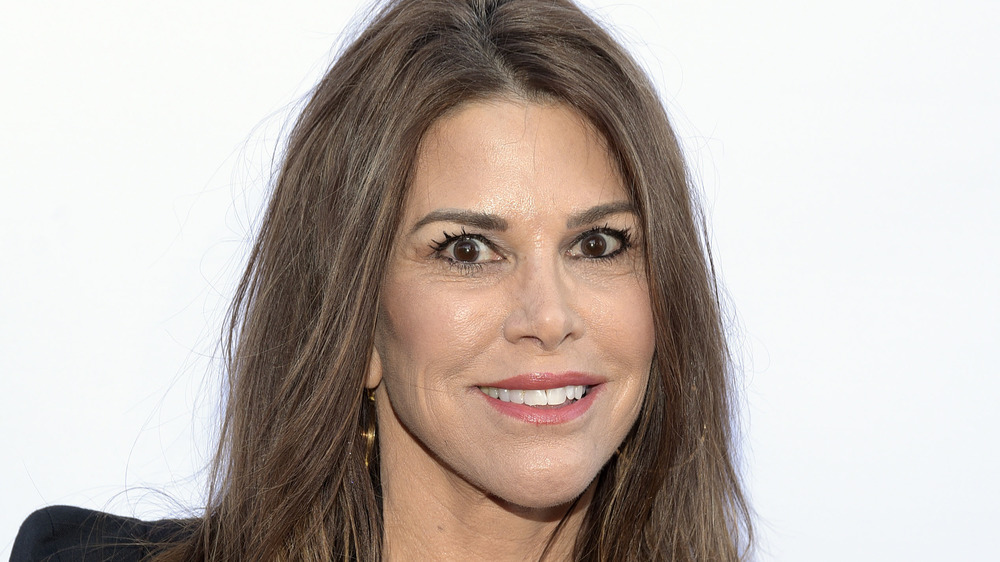 Michael Tullberg/Getty Images
Bravo viewers got to know Lynne Curtin during Seasons 4 and 5 of The Real Housewives of Orange County. The mother of two daughters, Raquel and Alexa, and wife of Frank Curtin, launched her jewelry line during her first season on the show, per her Bravo bio. Lynne's husband owned a construction business and was having some financial difficulties due to the 2018 economic downturn.
Various landlords served the family several eviction notices from multiple residences, and one instance aired during an episode of RHOC. While they owed back rent on their apartment, that did not seem to bother Lynne a whole lot as she went shopping with a few of the other housewives and ended up plunking down $1,185 for a black leather jacket by Vera Pelle, per People. Despite the family's financial issues, during Season 5, per The OC Register, Lynne had some plastic surgery work done on her face and neck, and she gifted her daughter Raquel a nose job as a present for her 19th birthday. 
Lynne's final RHOC tagline was quite the truth-teller — "It's not how much money you have, it's how good you look spending it." A few years after Lynne left RHOC, Raquel became a "Suicide Girl," whose NSFW website says it celebrates alternative pin-up girls. She is a heavily tattooed pin-up model who goes by the name Suttin Suicide. Continue reading to find out what happened to Lynne Curtin's other daughter, Alexa.
Lynne Curtin's daughter Alexa was arrested multiple times following a traumatic incident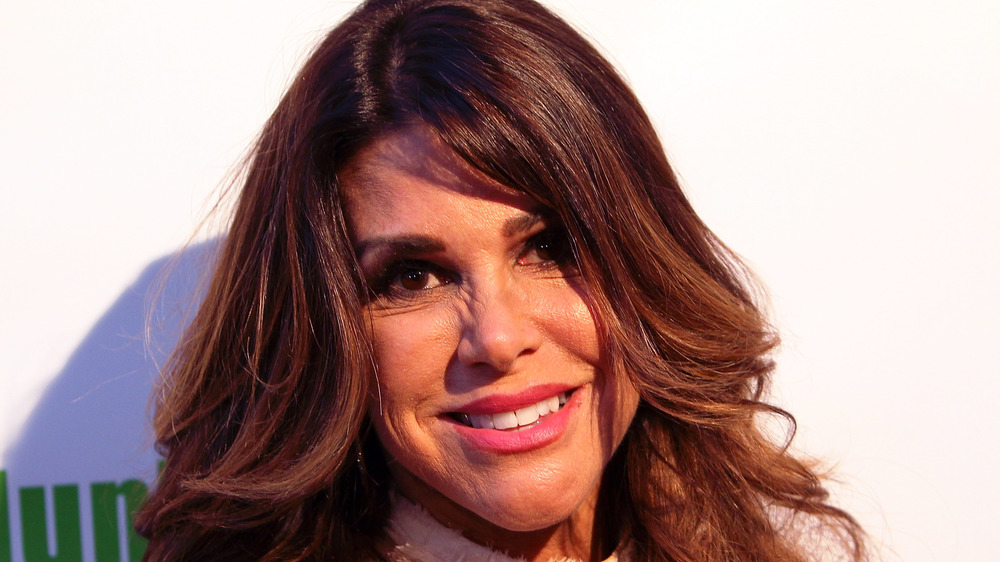 David Livingston/Getty Images
In 2014, Lynne Curtin received the upsetting news that her daughter Alexa had become involved in porn and had acted in a few films under the pseudonym Jayden Taylors. Lynne revealed to the National Enquirer, "When I found out that Alexa was involved in porn I became physically ill. I had no idea. Alexa kept telling me that she was a lingerie model." According to Lynne, Alexa made a few movies to pay for plastic surgery. "She now realizes this will follow her for the rest of her life thanks to the Internet," Lynne stated. After the porn revelation, things in Alexa's life snowballed out of control.
Alexa filed a lawsuit accusing an Orange County sheriff's deputy of raping her in 2014. People reported the courts eventually awarded her $2.25 million. Since 2014, Alexa has been arrested numerous times for an array of crimes, including possession of a controlled substance paraphernalia, vandalism, petty theft, and driving under the influence of a drug, per The Blast. People reported that, in August 2019, she was arrested by the authorities for blowing off court hearings. Alexa also filed for divorce from her husband, Michael DeVecchio, after six years of marriage, in May 2019. Their divorce became final on Nov. 16, 2019, according to People. Lynne has been dealing with a lot since leaving RHOC — but Alexa was not her only worry. Keep reading to find out what happened to Lynne Curtin's marriage.
After filing for divorce from her husband twice, Lynne Curtin is still married to Frank
David Livingston/Getty Images
After Lynne Curtin's exit from RHOC, she filed for divorce from her husband Frank in 2012 after 22 years of marriage. At the time, she told Radar Online, "Who knows what the future holds, but I'm looking forward to doing the things that I want to do." In January 2018, Radar Online reported that the courts nullified her divorce case after Frank never appeared in court or responded to her divorce filing. Thus, Lynne ended up filing for divorce for the second time in April 2019, per TMZ.
As of Dec. 3, 2020, Lynne and Frank are still married. Lynne appeared on David Yontef's Behind the Velvet Rope podcast (per Showbiz CheatSheet), and he asked her if the couple's divorce was finalized. "So no, it's been like seven years now, but we're still trying to wrap that up. My anniversary is April 8. It would be 30 years, April 8. I can't even believe it," she revealed. The former RHOC star also shared that she is currently single. She told Yontef, "I'm like man, why didn't I have a boyfriend? But this whole thing going on, it'd be so nice to have a boyfriend and all." We can only hope that all of Lynne Curtin's troubles are finally behind her. At least she still has her jewelry line.
If you or someone you know is struggling with substance abuse and mental health, please contact SAMHSA's 24-hour National Helpline at 1-800-662-HELP (4357).