The One 90 Day Fiance Spin-Off Fans Hate The Most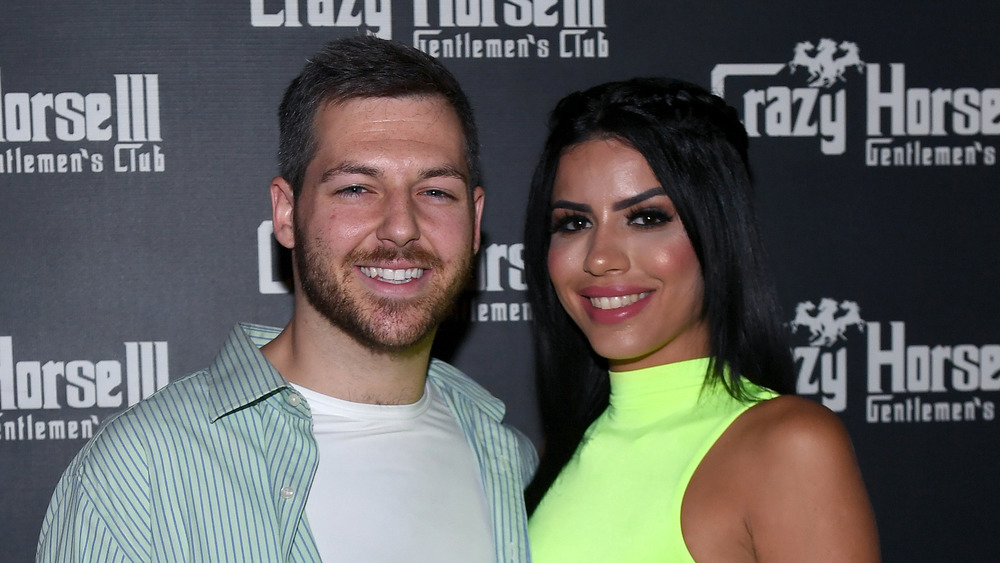 Bryan Steffy/Getty Images
90 Day Fiance is the hit TLC reality show that follows couples going through America's K-1 visa process. With many of the couples having met only a few times in person (or not at all) due to the long distance, suspense mounts as viewers watch to see if the pairs will make it to the altar within their 90-day deadline. Since its inception in 2014, the popular show's large viewership has resulted in a number of spin-offs including Before The 90 Days, The Other Way, Happily Ever After, plus the honorable mentions of The Family Chantel and Darcey and Stacey, as noted by Glamour. 
The storylines on the reality series have been followed and recapped in series editions that include Self Quarantine, Happily Ever After Strikes Back, Pillow Talk, and What Now? In December 2020, Deadline reported that the show would be adding even more spin-offs that would premiere in the new year. As a result, fans of the hit series began discussing which of the existing spin-offs they could do without.
Why fans say "Strikes Back is ridiculous"
When the new 90 Day Fiance editions were announced in December 2020, fans took to Reddit to vent about the spin-offs they hated the most. "I just started watching Happily Ever After, but I can't bring myself to watch Pillow Talk," the user behind the thread wrote. "Strikes Back (looks f***ing horrible???) or the [Self] Quarantine one. I'm sure I'm missing like 4 other spin offs they did." Judging by the other responses in the thread, it became clear just how many of the viewers hate the Strikes Back series. 

"Strikes Back is ridiculous, it's like a snake eating its own tail," one user said. "Isn't there a Pillow Talk for Strikes Back for the full nauseating process?" they added. Meanwhile, another referred to Strikes Back as "utter garbage" and critiqued the show's concept saying it "shows how thin-skinned and utterly un-self-aware your least favorite 90DF cast members are." A fan of the show in the UK shared the same sentiments of some US viewers. "Strikes Back is the only one I don't watch after the first episode I decided I didn't like it," they admitted. "All the other spin offs I binged in the UK first lockdown." No word on if 90 Day Fiance producers actually read fan threads, but they might be able to learn a thing or two from them as they create even more binge-able content.