The Truth About Nathan Fillion And Stana Katic's Alleged Feud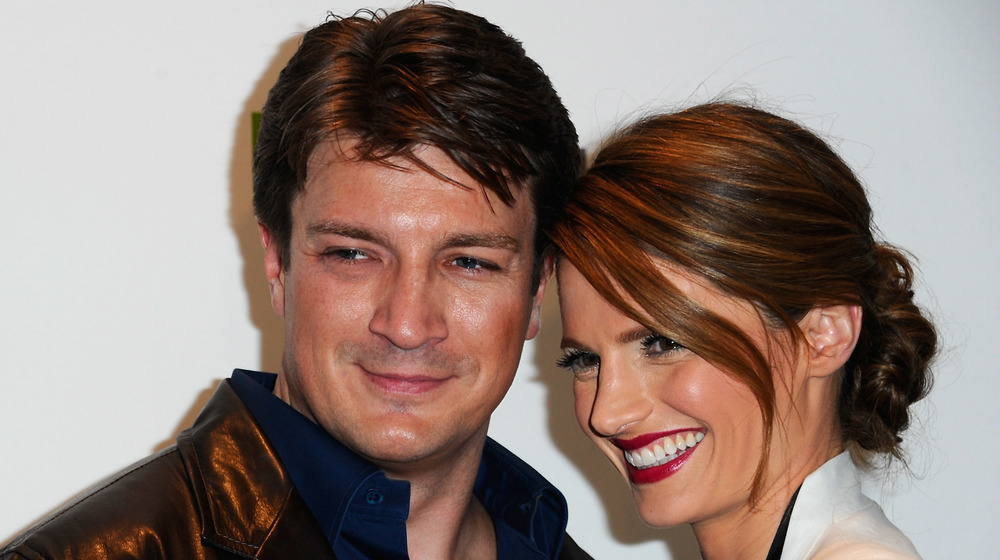 Alberto E. Rodriguez/Getty Images
Castle fans are still reeling years after the show's cancellation. The reason behind the sudden death of the ABC hit crime series? An alleged feud between leading stars Nathan Fillion and Stana Katic. As star-crossed lovers onscreen, Detective Kate Beckett (Katic) and mystery author Richard Castle (Fillion) were a match made in heaven. In real life though...not so much. 
As their characters grew closer together, with Castle and Beckett even tying the knot in the show's sixth season, the dynamic when the cameras weren't rolling was far frostier. Fillion and Katic were even rumored to not be on speaking terms before Katic's dismissal from the series. "Stana Katic and Nathan Fillion completely despise each other," a source told Us Weekly in 2016, adding, "They will not speak when they are off set, and this has been going on for seasons now." 
So what really set off the feud? Find out below!
Stana Katic "just wanted to get her job done"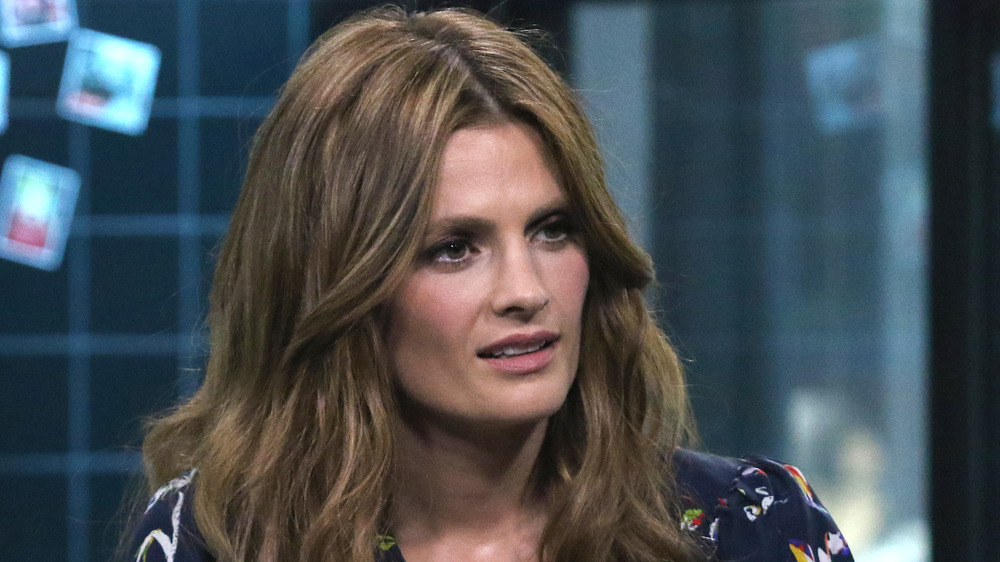 Jim Spellman/Getty Images
While fan-favorite Fillion has gone on to star in a slew of other TV shows and movies – including the highly-anticipated Suicide Squad sequel - Katic's career has been far quieter. It seems there was some healing to be done post-Castle. 
After eight seasons, the onscreen couple was fed up with one another behind-the-scenes. Rumors swirled around who was to blame. "Stana would go in her dressing room and cry. A lot of people who work on the show don't like Nathan. It's not just her," a source claimed, according to Us Weekly. "The friction was very evident. Nathan has been nasty to Stana for a long time. Stana was a pro, just wanted to get in there and do her job." 
Fillion took the high road, at least publicly, tweeting that the series was "one of the greatest joys" of his life and calling Katic his partner in crime. Fillion also honored Katic's character Beckett, "one of the greatest police officers on television." 
Castle was ultimately canceled before Season 9 could debut without Katic, who was officially let go due to "budgetary reasons," and not due to her rumored icy demeanor. Count Castle among the shows that had even more drama behind-the-scenes than onscreen!