Inside Lisa Vanderpump's Tragic Loss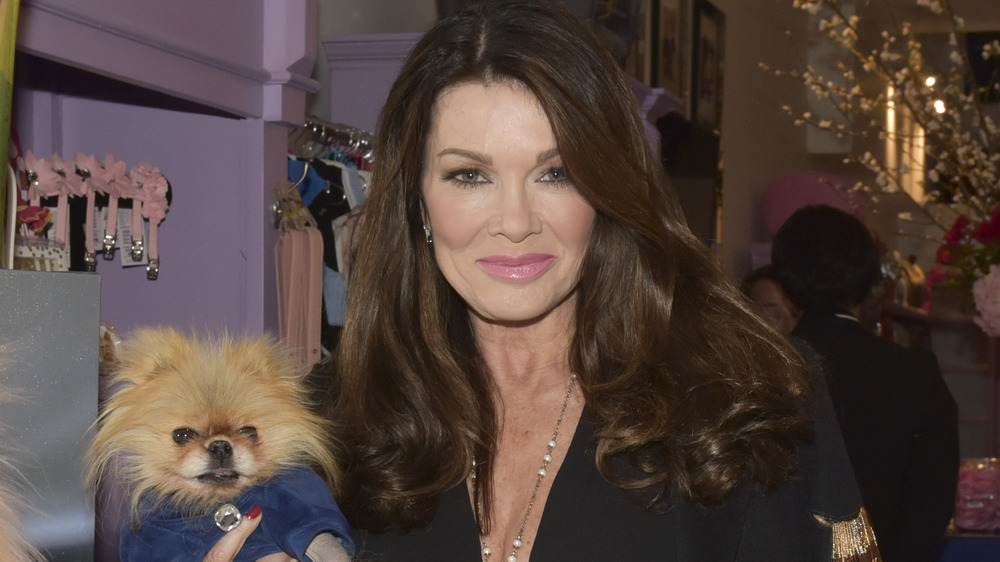 Rodin Eckenroth/Getty Images
When a woman becomes a Real Housewife, she's usually not the only one joining the show. Often, the viewers get to "meet" a Housewife's husband, children, and some close friends. Lisa Vanderpump shared all of this on The Real Housewives of Beverly Hills and, eventually, on her own spin-off series, Vanderpump Rules. Additionally, she brought someone very special to the forefront: Gigolo "Giggy" Vanderpump, her beloved dog and constant companion. It has been reported that Lisa made sure that Giggy secured his own contract with Bravo (via Bustle). Just like his owner, Giggy became an adored Bravolebrity in his own right with his many appearances on reality shows and at red carpet events, always dressed to the nines, of course. But sadly, the Pomeranian has passed away.
On Dec. 12, 2020, the RHOBH OG revealed the sad news on Instagram on behalf of herself and her husband, Ken Todd. The reality TV veteran shared, "We are devastated to say that our beloved Giggy has passed away this morning. He was truly loved, and we know how many of you loved him too." She described Giggy as "sweet," "incredible," and "unique," in addition to crediting him as the inspiration for her Vanderpump Dog Foundation. Lisa added, "He inspired us to start our work in rescue, and for that we will always be grateful. Giggy's legacy will live on, through every dog @vanderpumpdogs saves." 
In addition to continuing his legacy by rescuing other dogs, Giggy will always live via the Bravo shows he's appeared on.
Lisa Vanderpump's dog, Giggy, was 'the First Dog of Bravo'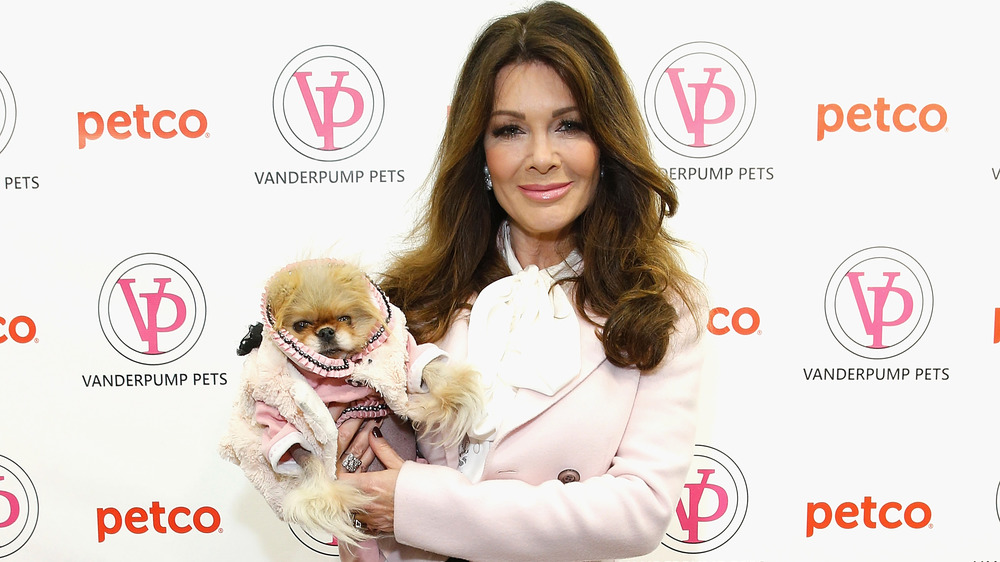 John Lamparski/Getty Images
Lisa Vanderpump's most devoted fans consider her to be a queen of the Bravo network. Her dog, Gigolo "Giggy " Vanderpump, also had a special role among the Bravo fandom. Real Housewives executive producer and Watch What Happens Live host Andy Cohen tweeted, "I'm so sad to hear about Giggy, the First Dog of Bravo. This takes me all the way back to a lot of amazing memories at the birth of #RHOBH. We'd never seen such a cute dog!! #RIPGiggy." 
Cohen shared similar sentiments, per a screenshot shared by the Comments by Bravo Instagram account, once again describing Giggy as the "First Dog of Bravo," while also mentioning that it was "truly love at first sight for the cutest pup we'd ever seen." In addition to hosting Giggy in the Bravo Clubhouse during some of LVP's appearances, Andy previously took his love for Giggy to another level when he dressed up as Giggy for Halloween, with Project Runway fan favorite Chris March dressing up as Lisa and making the Giggy costume for Andy to rock.
"RIP Giggy, you were and will always be iconic!" Vanderpump Rules star Katie Maloney wrote, per Comments by Bravo, while her husband, Tom Schwartz, shared, "RIP Giggy you were loved [by] many and brought so much joy to the world." Following Giggy's passing, the official Bravo Instagram account posted, "A sad day in the Bravoverse. Our hearts are in doggy heaven tonight after the passing of @lisavanderpump's sweet Giggy."
Lisa Vanderpump's 'heart is broken' following Giggy's passing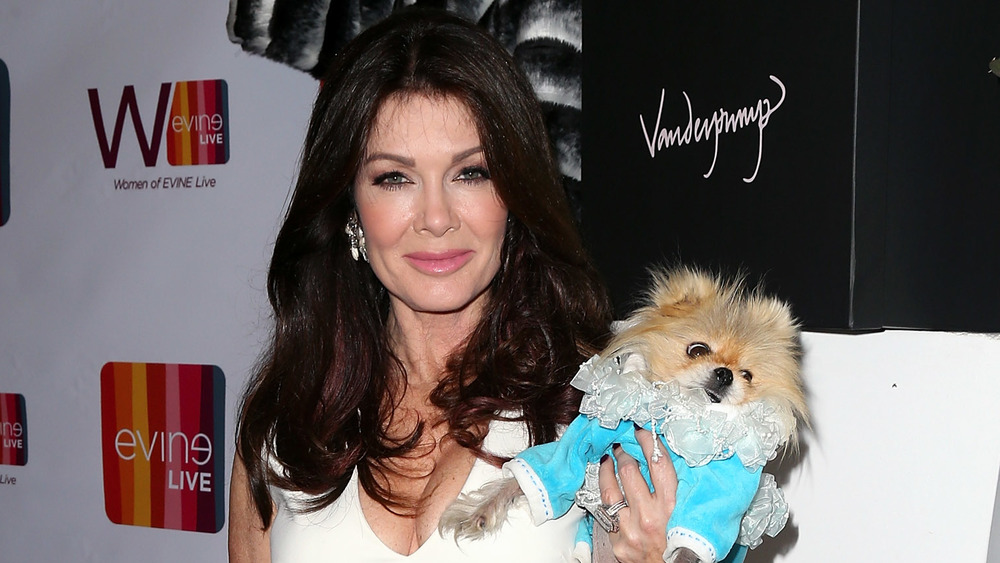 David Livingston/Getty Images
Giggy Vanderpump's passing is an unbelievable loss to Lisa Vanderpump and Bravo viewers, but fans had been concerned about Giggy's health for a while. In January 2018, The Daily Dish reported that Giggy went to the Aspen Animal Hospital. It wasn't clear what he was going through at the time, but some fans believed that the pup struggled with the high altitude in Colorado. Additionally, Lisa later posted a photo of Giggy flying home via private jet in what appeared to be a mini hyperbaric oxygen chamber.
A year later, Lisa told The Daily Dish, "Giggy actually had a real hiccup last February — and February through about August, where he was being monitored very closely. He spent a lot of [time] in [the] hospital, which was very difficult for us because he hated being left behind." She shared that she and her husband, Ken Todd, had a "tiny, tiny little pacemaker" on hand just in case Giggy needed it. At the time, Giggy was 9-and-a-half years old, but Lisa remarked, "He's still a young little Gigolo, but we've just got to be careful with his little heart. We worship him. I mean, Ken's even more obsessed than I am."
Following Giggy's death, Lisa tweeted that it's "been an awful year." She admitted, "My little furry man just passed ... My heart is broken." And she's not the only one. The small dog clearly made such a big impact on so many different people.