Why Elizabeth Taylor Was Late To Her Own Funeral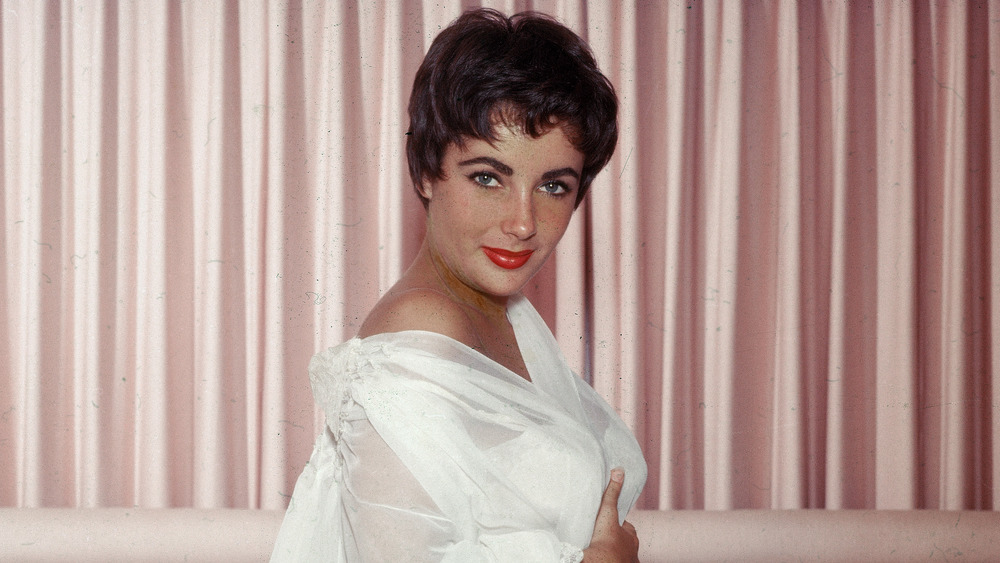 Hulton Archive/Getty Images
Even in death, actress Elizabeth Taylor had a flair for the dramatic. Taylor died on March 23, 2011, at the age of 79. The film star had a history of health problems throughout her life. She was born with scoliosis and experienced chronic back problems after suffering a fracture while filming National Velvet. She then faced near-fatal bouts of pneumonia, addiction to alcohol and pills, a benign brain tumor, and skin cancer. However, the former bombshell ultimately died from congestive heart failure, which had afflicted her for six years.
Though she had laid low in her final decade, Taylor's death revived public interest in the classic actor, who had starred in movies including Cat on a Hot Tin Roof, Cleopatra, and Who's Afraid of Virginia Woolf? According to People's JD Heyman, Taylor's death was met with "just an outpouring of love and affection for this woman who moved so many people" (via CBS News). "There is a lot of nostalgia generated by [her death]," Heyman added, "a lot of interest in... her romances, her jewels, and certainly the movies she made."
In life, Taylor maintained a persona of dazzling glamour and silver screen prowess. And, in death, she added another facet to the diamond of her legacy: a prank for the ages.
Elizabeth Taylor arranged to be fashionably late to her own funeral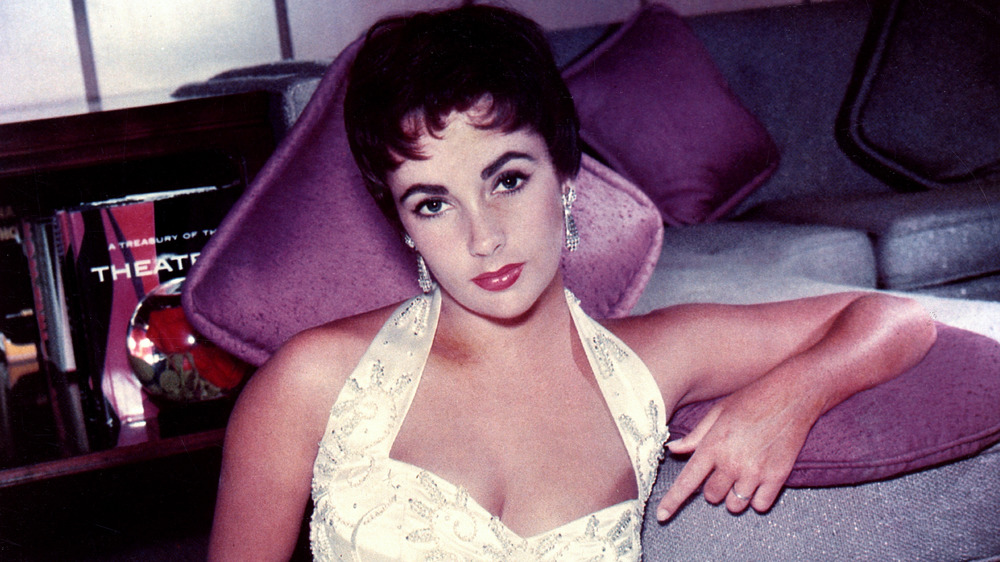 Michael Ochs Archives/Getty Images
At 2:00 p.m. sharp on March 24, 2011, Elizabeth Taylor's friends and family gathered at the Forest Lawn Cemetery in Glendale, Calif. The actor's private funeral service was held one day after her passing, in keeping with the Jewish custom that funerals should be held within 24 hours of the individual's death. Taylor's loved ones had come to pay their respects, but one person was missing: the guest of honor.
Prior to her death, Taylor had left specific instructions that her services should begin 15 minutes after the scheduled time, because she "even wanted to be late for her own funeral," as CBS News reported at the time.
The service went on, albeit slightly behind schedule. According to CNN, Taylor's friend, fellow actor Colin Farrell, recited Gerard Manley Hopkins' poem "The Leaden Echo and the Golden Echo" at her funeral. Taylor was laid to rest in the same cemetery as fellow classic film stars Clark Gable and Jean Harlow. Her final resting place is in the cemetery's Great Mausoleum, near that of her friend, singer Michael Jackson, whose funeral she had attended two years prior. According to a news release (per CNN), public relations director Sally Morrison disclosed that Taylor was "sheltered beneath a soaring marble Michelangelo angel."
Taylor may be beloved for her dramatic roles, but in death, she insisted on having the last laugh.