Inside Meghan Markle's First Public Appearance Since Her Miscarriage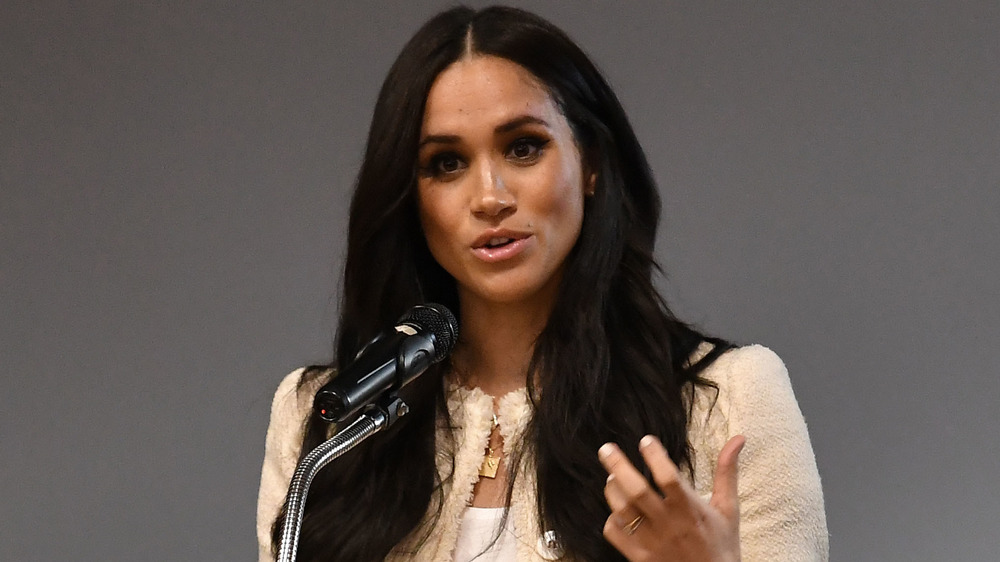 Wpa Pool/Getty Images
Viewers of the CNN Heroes special on Dec. 13, 2020 got a big surprise from Meghan Markle. According to People, Markle spoke during a pre-taped segment honoring those who helped feed the hungry during the COVID-19 crisis. This marked her first appearance since revealing she suffered a miscarriage in a New York Times op-ed.
In the segment, the Duchess of Sussex lauded those who have helped feed the hungry throughout the pandemic, saying, "But in the face of this devastating reality, we also saw the power of the human spirit and the remarkable ways that communities respond in challenging times. We saw the good in people, in our neighbors and in entire communities coming together to say they would not stand by while our neighbors went hungry." She continued, "Tonight, we are celebrating these quiet heroes, some of whom I know and others that we applaud from afar. These individuals stood up and made sure the most basic needs of our communities were met. They made sure those around them did not have to suffer in isolation" (via People).
This is not the Duchess' first time volunteering since moving back to California. In April 2020, she and husband Prince Harry helped distribute meals for Project Angel food and, in June 2020, the couple visited Homeboy Industries, a community social justice organization that helps those who have been incarcerated. In August 2020, the two also participated in a drive-through event with Baby2Baby, a non-profit which delivers essential baby items to those less fortunate (via People).
Meghan Markle penned an Op-Ed for the New York Times about her miscarriage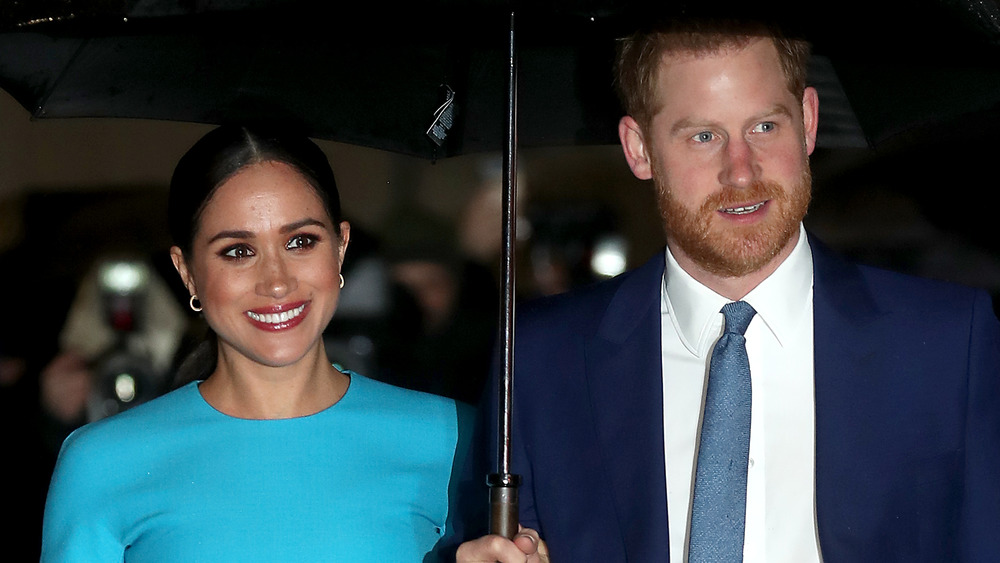 Chris Jackson/Getty Images
In an essay published by the New York Times, former actress Meghan Markle wrote in detail about the moment she realized she was miscarrying her child. "After changing his diaper, I felt a sharp cramp. I dropped to the floor with him in my arms, humming a lullaby to keep us both calm, the cheerful tune a stark contrast to my sense that something was not right," she wrote. "I knew, as I clutched my firstborn child, that I was losing my second."
As the mother of son Archie noted, she was unaware just how many women suffer miscarriages. "My husband and I discovered that in a room of 100 women, 10 to 20 of them will have suffered from miscarriage," Markle wrote. "Yet despite the staggering commonality of this pain, the conversation remains taboo, riddled with (unwarranted) shame, and perpetuating a cycle of solitary mourning." She tied their personal tragedy into a bigger message about the importance of asking each other if they're OK. "Sitting in a hospital bed, watching my husband's heartbreak as he tried to hold the shattered pieces of mine, I realized that the only way to begin to heal is to first ask, 'Are you OK?'"
The Duchess' words reminded women that they are not alone in their struggle, and the importance of asking your loved ones if they are truly OK.