Things You Didn't Know About Prince Harry's New Fiancée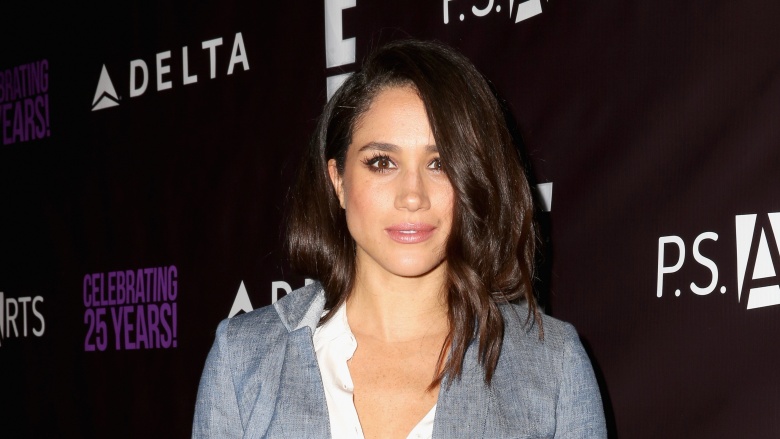 Getty Images
You might know her from TV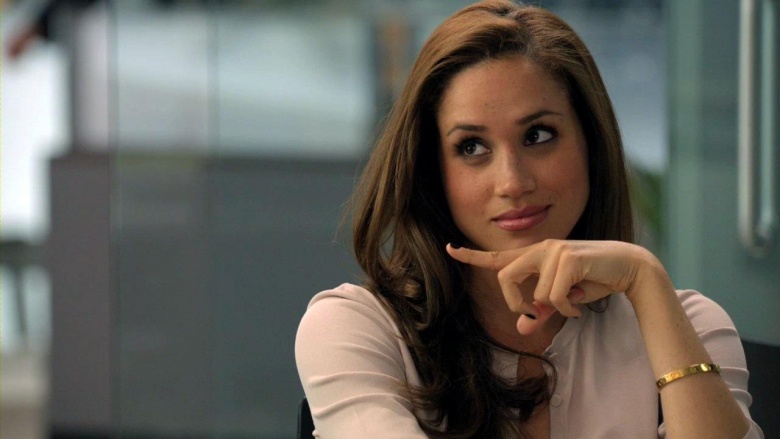 Markle, 35, is perhaps best known for her role as Rachel Zane on USA Network's legal dramedy Suits, but she's also had recurring roles on 90210 and Fringe, respectively, and did guest stints on shows like Castle, CSI: Miami, and The League. She's had a few small film roles as well, as the bartender Megan in Remember Me and Jamie in Horrible Bosses, but her biggest claim to Hollywood fame comes courtesy of her television work.
She was born into the limelight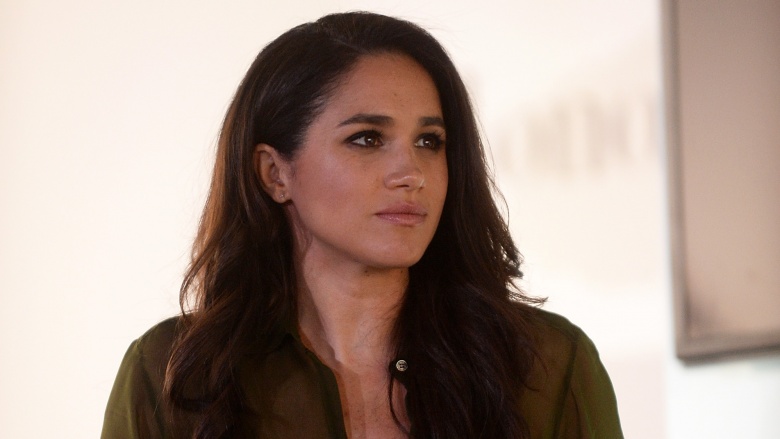 Getty Images
Markle told Esquire magazine that she grew up on the set of the popular dark sitcom Married ... With Children because her father was one of the key crew members for the show. So, it became her de facto after school program—with a few sheltering conditions, of course.
"My dad was a lighting director and director of photography for Married... with Children. He just retired actually last year. Every day after school for 10 years, I was on the set of Married... with Children, which is a really funny and perverse place for a little girl in a Catholic school uniform to grow up. There were a lot of times my dad would say, 'Meg, why don't you go and help with the craft services room over there? This is just a little off-color for your 11-year-old eyes,'" she explained. She added that the show was often considered too risque for her then-innocent sensibilities (at the time, she was attending Catholic School), so she was not allowed to watch anything but the credits, during which she could catch her dad's name roll by every episode.
She was also once on a gameshow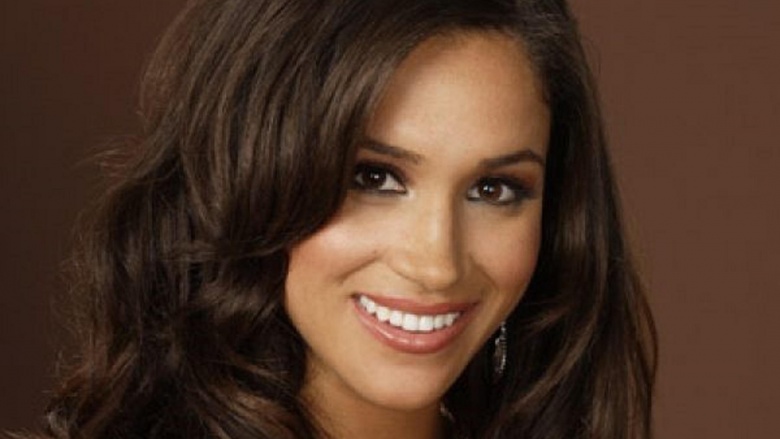 You might not think that the background beauties of a popular game show might go on to have a shot at becoming real-life royalty, but that's exactly what's happening with Markle right now. One of her earliest turns in TV came in the mid-aughts when she appeared as one of the briefcase models for a season of Deal or No Deal. She told Esquire that while the gig isn't one of her favorite career moments of all time, it helped to keep the lights on when she was still working her way into more significant work opportunities.
"I would put that in the category of things I was doing while I was auditioning to try to make ends meet," she explained. "I went from working in the U.S. Embassy in Argentina to ending up on Deal. It's run the gamut. Definitely working on Deal or No Deal was a learning experience, and it helped me to understand what I would rather be doing. So if that's a way for me to gloss over that subject, then I will happily shift gears into something else." Obviously, it's not her favorite subject to discuss even still.
It's not the only odd job she's ever had, either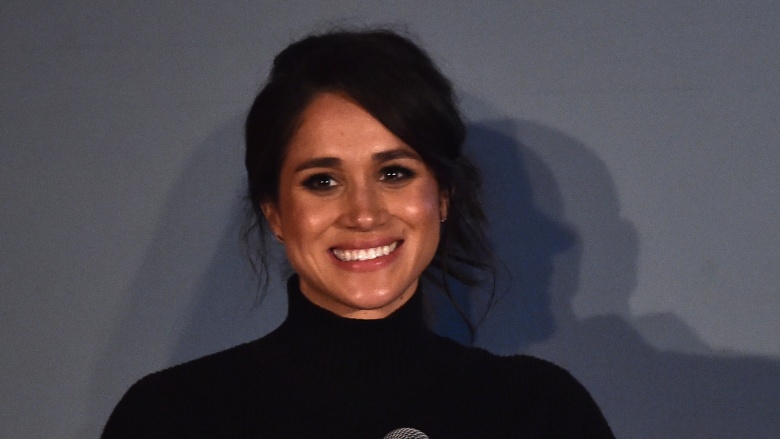 Getty Images
Meghan Markle reportedly finished college a semester early and opted to work at the U.S. Embassy in Argentina after she completed her double major in theater and international relations at Northwestern University. She was then discovered by a talent agent and began to pursue acting, but before her thespian opportunities became steady enough to make ends meet on their own, she did a little side work as a freelance calligrapher.
Rather than wait tables or tend bar as others who are in the auditioning process might do, she used an old skill she'd developed in school to earn some extra cash. Turns out, the pen is mightier than the sword and the tray table. "It was because I went to an all-girls Catholic school for like six years during the time when kids actually had handwriting class. I've always had a propensity for getting the cursive down pretty well," she told Esquire.
Among her noteworthy clients were Robin Thicke and Paula Patton, who hired her to do their wedding calligraphy, as well as design house Dolce & Gabbana, for which she did celebrity correspondence. "I would sit there with a little white tube sock on my hand so no hand oils got on the card, trying to pay my bills while auditioning," she explained. "I'm glad that in the land of no one seeming to appreciate a handwritten note anymore that I can try to keep that alive."
She founded her own lifestyle website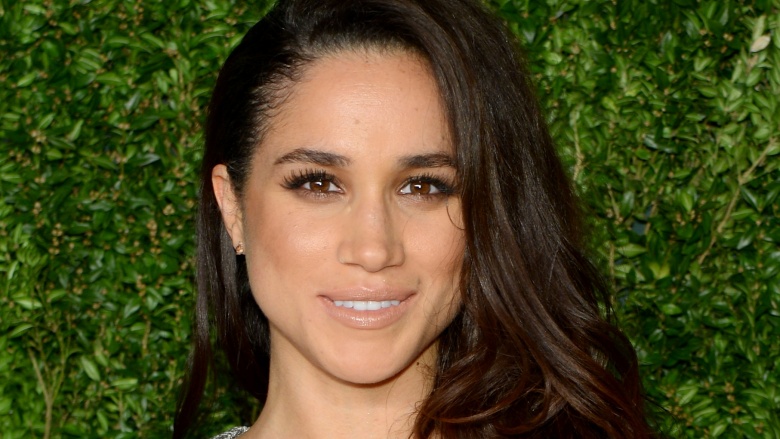 Getty Images
Markle founded her own lifestyle website called The Tig (short for Tignanello, a type of wine that inspired her) to document her global encounters with various aspects of culture—from food and wine to fashion to traveling to exotic locales and discovering the local flora and fauna to her human interactions with locals and natives in any given area.
She also uses the platform to discuss her philanthropic interests and activities and has written extensively about her conscious effort to balance her acting work with her more humanitarian interests. "I'm consistently asked how I keep a foot in two contrasting worlds—one in the entertainment industry, predicated on wealth and indulgence, and the other in humanitarian work," she wrote in a blog for the site. "To me, it's less a question of how can you do this, and more a question of how can you not?"
She started her mission to change the world early on in life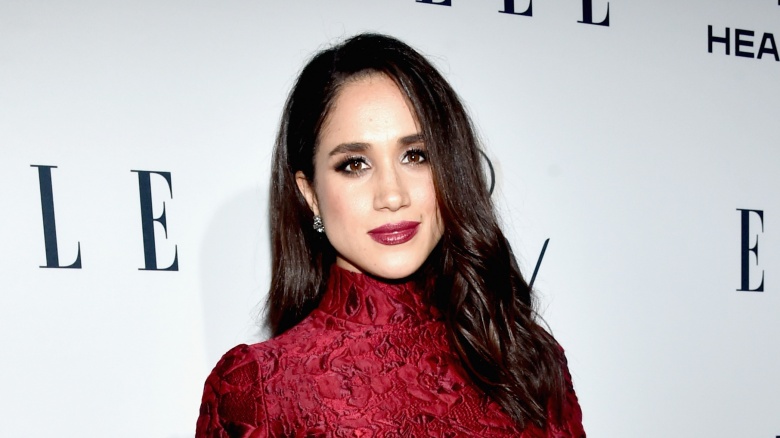 Getty Images
Among her plethora of charitable credits, Markle became an advocate for United Nations Women and the HeforShe Gender Equality Campaign in 2014 and was named the Global Ambassador for World Vision Canada in 2016. She's also actively involved in One Young World and the international Clean Water Campaign and traveled with the USO to Afghanistan in 2014. And her interest in making a positive difference for the world began incredibly early in her life, as she detailed on her website.
In a blog, she recounted her first memory of effecting major change, which occurred when she was just 11 years old and took issue with a gender stereotype-enforcing advertisement she saw. "I was in my classroom at Hollywood Little Red Schoolhouse and a commercial came on for a popular dish washing liquid. The tagline of the campaign said, 'Women all over America are fighting greasy pots and pans.' The boys in my classroom yelled out, 'Yeah, that's where women belong. In the kitchen,'" she wrote. "My little freckled face became red with anger. I went home and wrote letters to powerhouse feminist attorney, Gloria Allred; to a host of a kids news program; to the soup manufacturer; and to Hillary Clinton (who was our First Lady at the time). With the exception of the soap manufacturer, they all pledged support—and within a few months, the commercial was changed to, 'People all over America are fighting greasy pots and pans.'"
For her, public interest work trumps television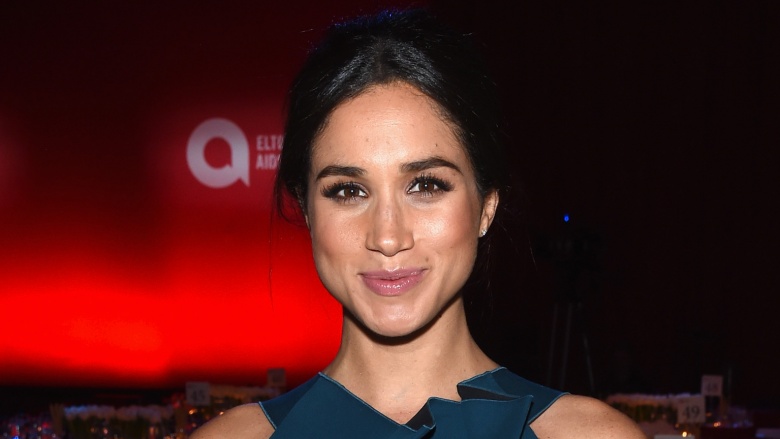 Getty Images
Markle revealed that when she has been faced with the choice of attending Hollywood events or pursuing her altruistic interests, she's chosen the latter. "I've never wanted to be a lady who lunches," she wrote. "I've always wanted to be a woman who works. And this type of work is what feeds my soul, and fuels my purpose. The degree to which I can do that both on and off camera is a direct perk of my job."
She has admitted that balancing the two extremes has taken a toll on her from time to time—like when she came back from visiting refugees in Rwanda on behalf of UN Women and attended the glitzy BAFTA Awards shortly thereafter. "While my two worlds can coexist, I've learned that for me, being able to keep a foot in both is a delicate balance—because while they are not mutually exclusive, guiding my heart though the swinging pendulum from excess to lack of access is sometimes challenging," Markle wrote of that experience.
She was inspired by Ellen to adopt her first pound puppy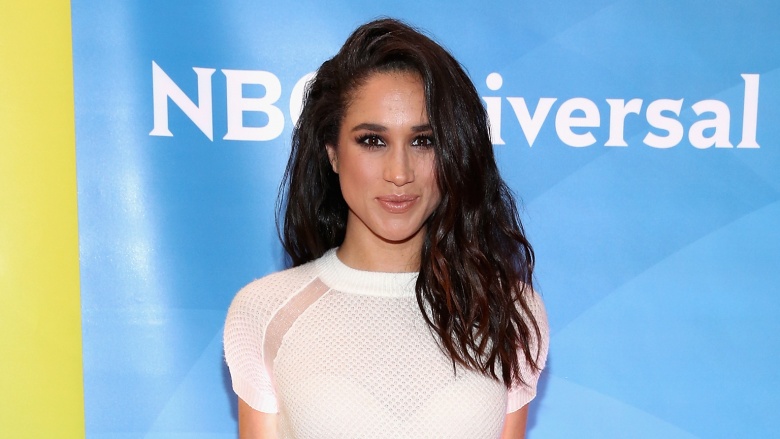 Getty Images
Markle revealed to Best Health magazine that in addition to supporting two-legged creatures in need, she's also an advocate for animals and was inspired to adopt her own set of furbabies by television personality Ellen DeGeneres.
"I didn't grow up with dogs. I was in L.A. and I went to this dog rescue and they had gotten him and his brother. They found them in an alley in this neighborhood called Downey at five weeks old. So I saw him and I was sitting there with him and then Ellen DeGeneres and Portia de Rossi walk in. Now, I don't know her, but Ellen goes 'Is that your dog?' And I said, 'No,' and she's like, 'You have to take that dog,'" she remembered. "It's sort of like if Oprah tells you to do something. I'm sitting there holding him and she's like 'Have you thought of a name for him yet?' And I said, 'Well, I think I'd name him Bogart,' and she's like 'You're taking the dog home.' And she walks outside to get into her car but instead of getting in she turns around and comes and taps on the window glass and she yells 'Take the dog!' And so I brought him home. Because Ellen told me to."
She now has two dogs and consistently champions the "adopt, don't shop" mantra of rescuing pets through her digital presence.
She's divorced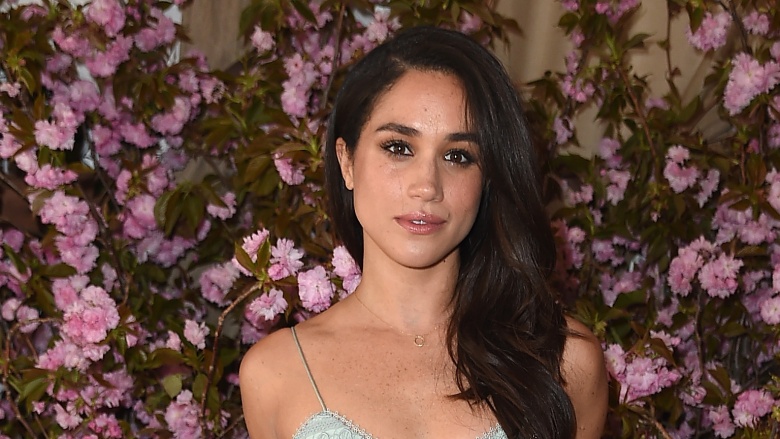 Getty Images
Before she struck up a romantic international relationship with Britain's regal redhead, Markle was actually once married to Trevor Engelson, the owner of a production company called Underground. The couple wed in a barefoot ceremony in Ocho Rios, Jamaica in 2011 and had dated for six years before becoming engaged in 2010. The union didn't last long, though. By 2013, their separation became public, and they have since finalized their divorce.
She may have been dating someone else when she met Prince Harry
Getty Images
According to The Telegraph, when Markle first met Prince Harry during a function for the upcoming Toronto games, she may have still been in a relationship with Canadian celebrity chef Cory Vitiello. Reportedly, she and Vitiello split in May, and her relationship with Harry blossomed over the summer, during which she travelled to London several times. They also both spent time doing relief work in neighboring African locales this summer—she in Rwanda, and he in Malawi—and they managed to keep their visits to one another under cover until their growing relationship was uncovered in October, 2016.
Harry was reportedly due to visit her in Toronto but cancelled his trip once the news of their romance became public information. He is said to have feared that if their still-new relationship became public, the sudden global attention that would (and does) attend the story might scare her away.