Why Britney Spears Hasn't Spoken To Her Father In Months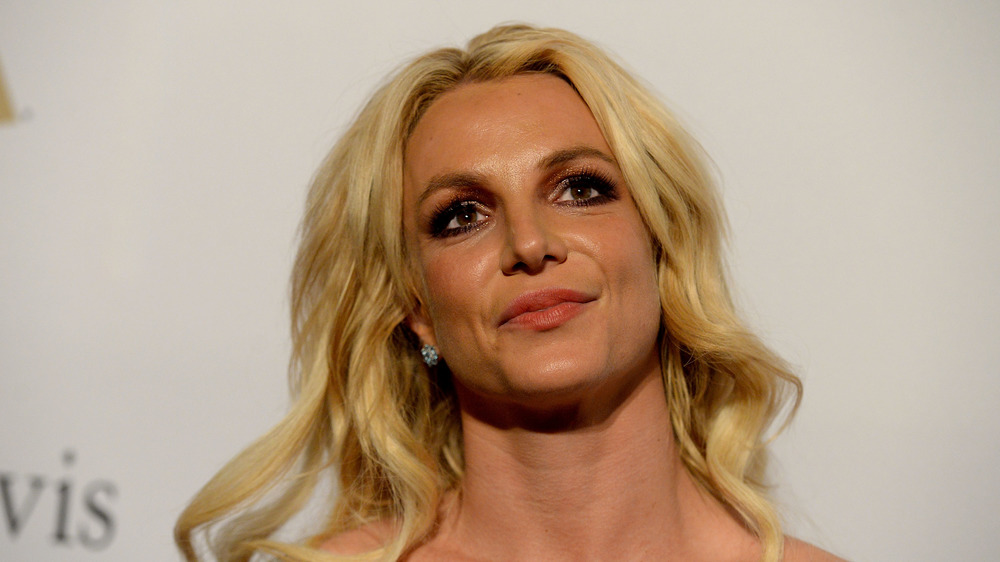 Scott Dudelson/Getty Images
The legal battle between Britney Spears and her father, Jamie Spears, to end his conservatorship of her $60 million estate continues to heat up. In early December 2020, the elder Spears talked to CNN about the case, noting that he hadn't spoken to his pop star daughter in four months.
"I love my daughter and I miss her very much," he said. "When a family member needs special care and protection, families need to step up, as I have done for the last 12-plus years, to safeguard, protect, and continue to love Britney unconditionally." The interview comes in the wake of the 39-year-old taking her father to court, fighting to have him removed as conservator, a role he's played in varying capacities since 2008, according to The Los Angeles Times.
It wasn't all bad news for Britney, though. In mid-November, the judge approved of corporate fiduciary Bessemer Trust becoming co-conservator, as Nicki Swift reported, but Jamie remained entangled in her affairs as co-conservator. Considering how publicly this battle has played out, it should come as no surprise that father and daughter haven't spoken in months. Let's look at both sides of the story.
Britney Spears' father blames someone close to her for keeping them from talking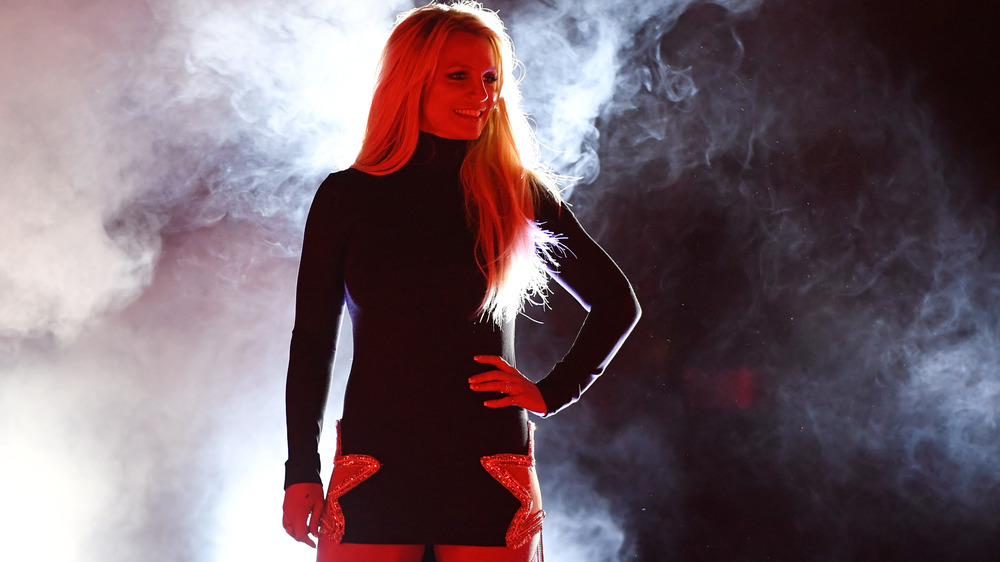 Ethan Miller/Getty Images
Jamie Spears continued to defend himself during his CNN interview, claiming that he's simply trying to protect Britney Spears, whose conservatorship began after her public meltdowns in 2007 and 2008. "I have and will continue to provide unwavering love and fierce protection against those with self-serving interests and those who seek to harm her or my family," he said.
Before Britney filed to remove him as conservator, the two had been speaking and on "good terms" up until August 2020, he claimed. Jamie also stated that he believed Britney's attorney, Samuel D. Ingham III, was preventing them from communicating, which his own lawyer, Vivian Lee Thoreen, backed up in court documents obtained by CNN.
"Until Britney's court-appointed attorney Sam Ingham abruptly instructed Jamie not to contact Britney a few months ago, Jamie and Britney had spoken often and regularly throughout the entire conservatorship," Thoreen said. " In fact, they had spoken just the day before and had had a pleasant and collaborative conversation."
The reason Britney hasn't spoken to Jamie Spears in months is pretty obvious to those following the case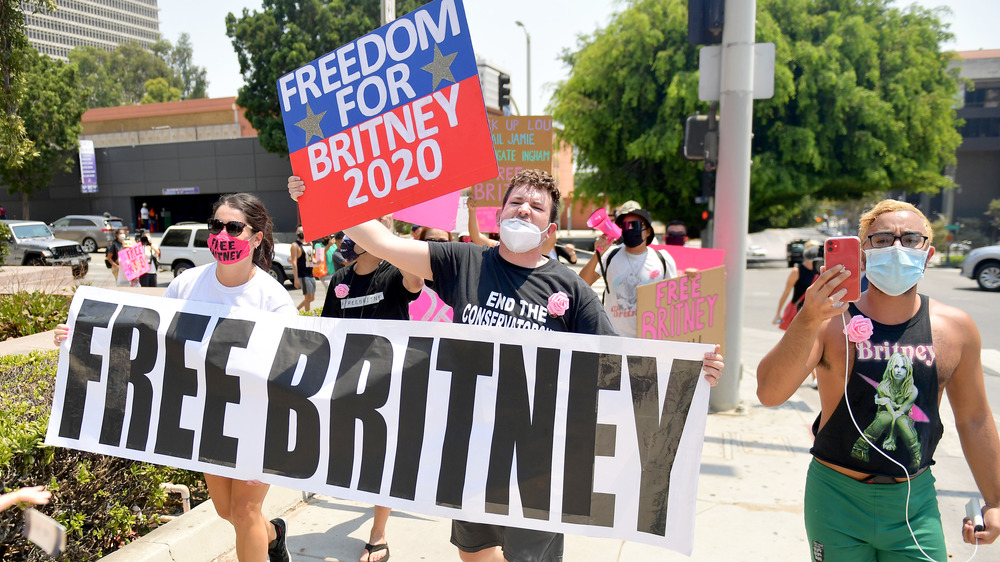 Matt Winkelmeyer/Getty Images
On the other hand, Britney Spears' feelings toward her father have been pretty clear over the years, which have been echoed by the ferocity of the Free Britney movement (pictured above), and became even clearer during the recent hearing. Samuel D. Ingham said Britney was "afraid" of Jamie Spears and that he wasn't transparent regarding her business dealings, per the Associated Press. For example, Jamie didn't inform Britney when her business manager resigned, and he made a replacement without telling her.
During the hearing, Britney's mother and Jamie's ex, Lynne Spears, fully supported her daughter, according to AP. She said that her relationship with her father was "toxic" and called his demands "unreasonable."
In response to the unsatisfying results of the hearing, Britney took control in perhaps the one area she could: her performing. According to AP, her attorney told the court that "she will not perform again if her father is in charge of her career." How long that will be remains to be seen.