The Real Reason Sonny And Cher Couldn't Make It Work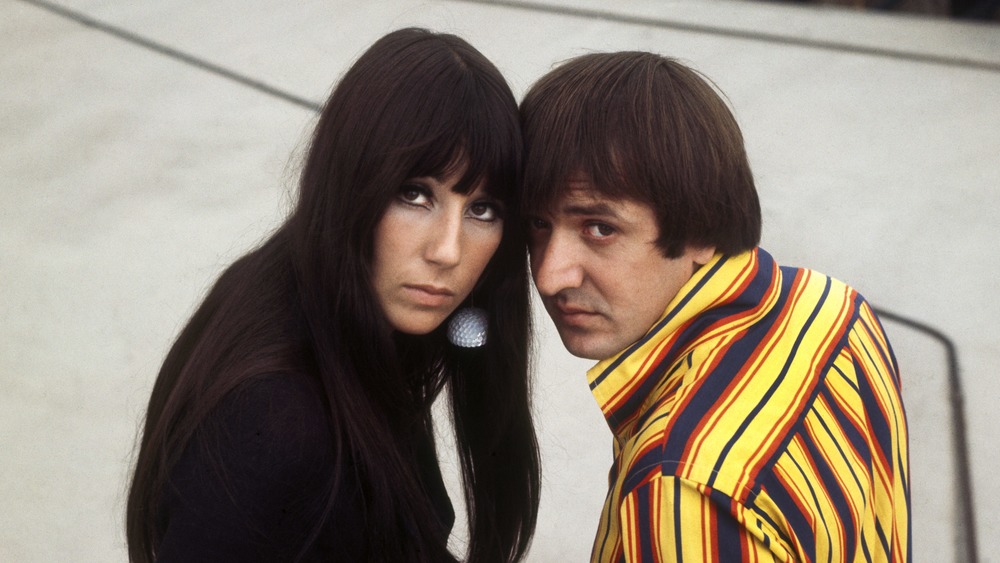 George Wilkes Archive/Getty Images
Sonny Bono and Cher rose to superstardom and became America's favorite couple with the release of their 1965 smash hit "I Got You Babe." Deemed as one of the most iconic couples of the 20th century by Biography, Sonny and Cher shared a complex history together that lasted well past their 1975 divorce. The two started their relationship in an era when the general public didn't pass such harsh judgment on men dating younger women; Cher was just 16 when she became smitten by a then 27-year-old Sonny.
"Everyone just disappeared," she told Elle in 2018 about the former couple's first time meeting. "He was the most unusual person I'd ever seen." After they started performing together, due to Cher being too nervous to sing alone, they acclaimed fame together through a series of hits in the late 1960s. Though she would go on to achieve icon status in her later years, the "Believe" singer always credited Sonny for giving her the push she needed. "I knew what I wanted to do, but I never would've gotten there without Sonny," she told Billboard in 2017. 
The two went on to officially get married in 1969, the same year they welcomed their child Chaz Bono. But, by the 1970s, Cher grew tired of turning a blind eye to Sonny's infidelity. Keep reading to find out more about why Sonny and Cher weren't able to make their marriage work. 
Cher says Sonny will "always be the one"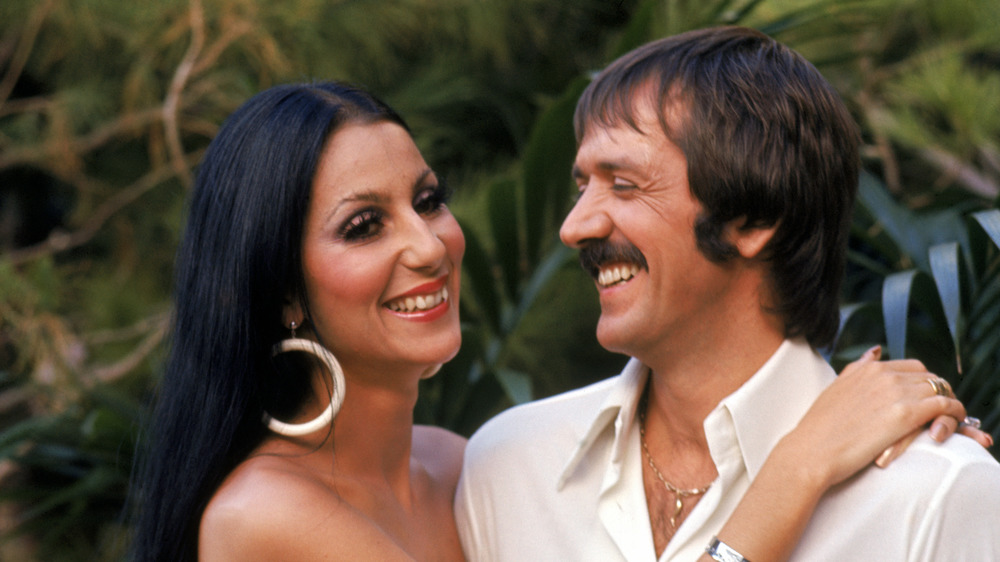 Martin Mills/Getty Images
The reason Cher and Sonny Bono couldn't make it work is pretty simple. "Stardom made Sonny a huge womanizer," Cher told Parade in 2010. "One woman, or even five, was not enough for him... I'm not so sure we should've ever been husband and wife." In addition to his cheating, the Mermaids star had grown older and was no longer the teenager he started dating who sought protection. "One of the things I originally found so attractive about Sonny was that he really believed women should be taken care of," she explained in 1975 (via Biography). "Eventually, it got to the point of driving me crazy." 
As time went on, the pair lost interest in their romantic relationship and entered into an open marriage. The couple "had a weird relationship," she once admitted. "I don't expect anybody to understand it." One of Sonny's diary entries from April 1973 briefly explained the unconventional dynamic of their marriage. "Connie [Foreman] and I live together as husband and wife. But my public wife is still Cher in order to maintain all the things I want right now," he wrote. "That's the way it has to be." 
By 1974 Sonny filed for separation and Cher demanded a divorce over claims their marriage was "involuntary servitude." But, she never lost love for her ex-husband and displayed that during her touching eulogy at his 1988 funeral. "No matter how old I get, no matter how many people I meet, that person will always be Son for me."