Kaley Cuoco's Awkward Reaction To Being Asked About Henry Cavill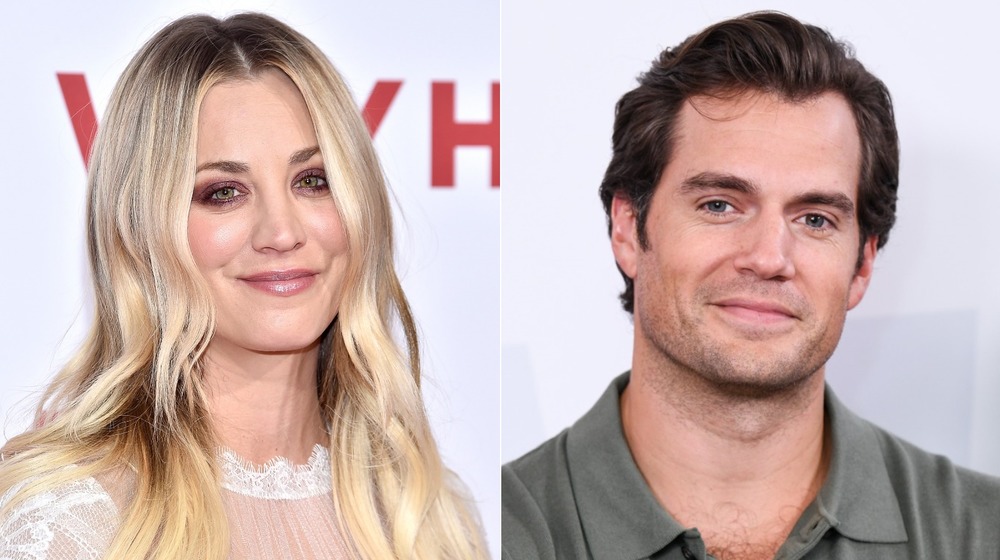 Mike Windle, Yanshan Zhang/Getty Images
For a hot minute back in 2013, Kaley Cuoco dated the Man of Steel, Henry Cavill. The duo announced their blink-and-you-probably-missed-it relationship on July 1, 2013. Less than two weeks later, the couple had already broken up. People magazine broke the new coupling story, quoting a source that stated, "They were both single and started dating recently... It's just the beginning stages of a relationship and they're having a great time." Another source told Us Weekly that "They are totally hot for each other." Another source told the outlet, "He's excited to be dating her!"
The gossip magazines covered the romance like there was no tomorrow. All the coverage, however, had many fans wondering if the relationship was one big publicity sham. After all, as the Daily Mail reported, Cuoco and Cavill did share the same PR firm. During their ten days of dating, the 8 Simple Rules actress encouraged her Twitter followers to go and see Cavill's Superman movie, Man of Steel, tweeting, "It's fantastic in every single way" (per Us Weekly).
Within those 10 days of dating, they were snapped by the paparazzi on various hikes and holding hands. On July 11, E! Online broke the story that Cuoco and Cavill had officially split up, with a source telling the outlet that "Cavill and Cuoco remain friends." With the relationship long over, you would think Kaley Cuoco could answer a simple question about Henry Cavill. Think again.
Kaley Cuoco gives a conflicting answer regarding Henry Cavill and his Man of Steel-ness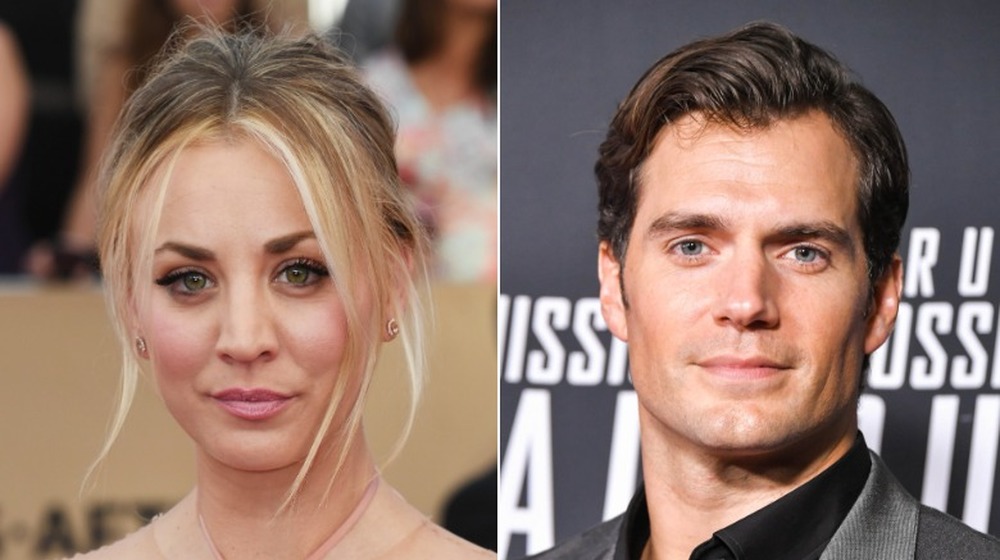 Alberto E. Rodriguez, Michael Loccisano/Getty Images
During the Dec. 15, 2020 episode of Watch What Happens Live, host Andy Cohen read a question from a viewer for Kaley Cuoco, asking, "Kaley, is the Man of Steel [Henry Cavill] really made of steel?" The question prompted Cuoco to exclaim, "Oh my God," and break into laughter. She then said, "I don't know. I never say, 'I don't know.' I always have an answer, but I don't know." Huh? That was a bizarre non-answer type of response. 
In 2014, one year after The Flight Attendant actress' brief romance with Cavill, she mentioned what occurred as a result of the relationship. "I had no one following me until I met Superman," The Big Bang Theory star told Cosmopolitan magazine. "I've been in this business for 20 years, and my whole life, I could go anywhere, do anything. There had not been one paparazzi photo of me until like several months ago. The recognition has been crazy." While we still may not know if Henry Cavill is really made of steel, we do know that he most likely bumped up Kaley Cuoco's Q score rating.