Vanessa Bryant Reveals Shocking News About Her Mother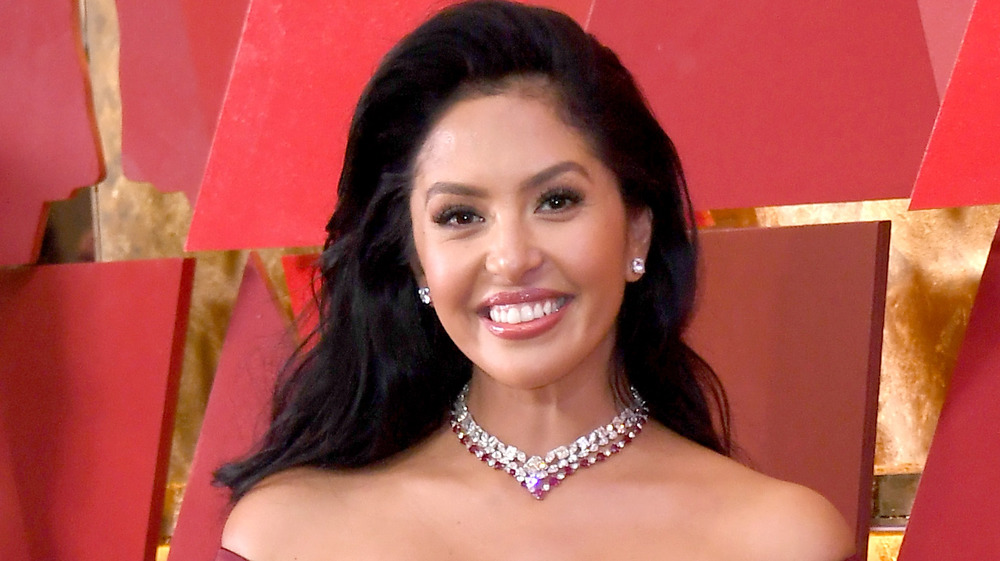 Kevork Djansezian/Getty Images
2020 has been a turbulent year for many, but Vanessa Bryant, widow of the late Kobe Bryant, has had it especially hard. On Jan. 26, 2020, Kobe and their 13-year-old daughter Gianna were killed in a helicopter crash along with seven others while they were on their way to a basketball game. Between raising her daughters Natalia, Bianca, and Capri Kobe, and keeping her late husband and daughter's legacy alive, the former model has been trying to put on a strong face for the public. Behind the scenes though, Vanessa has been dealing with a lawsuit from her mother, Sofia Laine, who she claims is trying to extort her for money after her husband's death.
According to People, Vanessa accused her mother of trying to "extort a financial windfall" from her family through a new lawsuit. As shown in documents obtained by the magazine, Laine is suing her daughter for financial support, claiming that she worked unpaid as a "longtime personal assistant and nanny" for the family. Laine also stated that before Kobe's death at age 41, he had pledged to provide for her "for the rest of her life." But Vanessa doesn't agree.
Vanessa Bryant denies her mother's allegations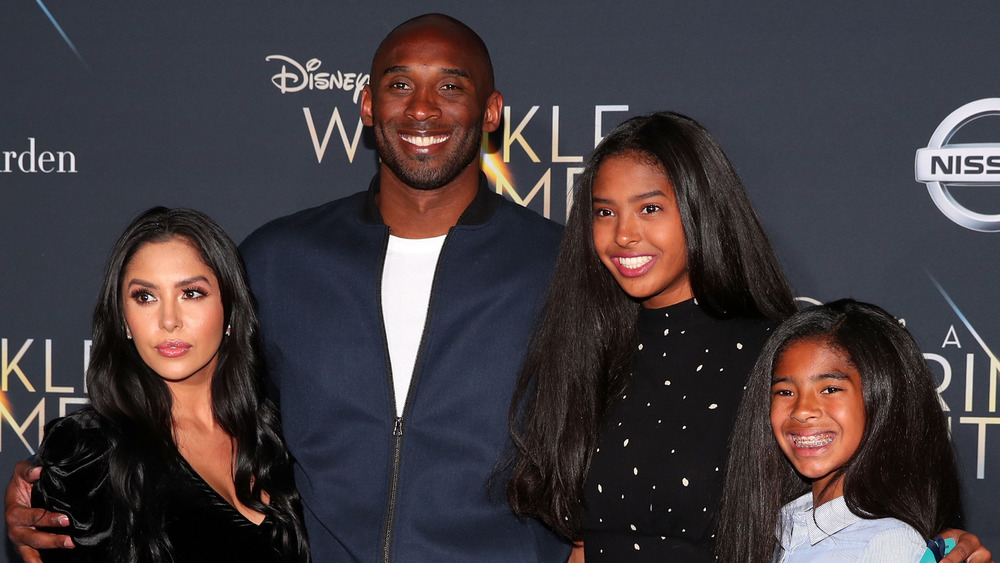 Christopher Polk/Getty Images
In response to her mother Sofia Laine's lawsuit, Vanessa Bryant claims she has supported her mother for "20 years" and that Laine was "never my or Kobe's personal assistant, nor was she a nanny," according to People. Instead, Bryant says, her mom is "continuing to try and find ways to extort a financial windfall from our family." 
"I have always been a stay-at-home mother and my husband and I were our daughters' full-time caregivers," claimed Vanessa. "For nearly two decades, we arranged for my mother to live in our nearby properties, at no cost to her because she had claimed that she didn't have any money to buy her own home after her divorce." Vanessa said that she and her husband agreed that it was "best for [Laine] to not live in our home," and that Laine did babysit occasionally but "did not take care of business issues or expenses."
Vanessa also denied that she was ever an absentee mother who needed help from Laine. "She was a grandmother who was supported by me and her son-in-law at my request," Vanessa claims. "She now wants to back-charge me $96 per hour for supposedly working 12 hours a day for 18 years for watching her grandchildren... Her claims are obviously false but I still tried, repeatedly, to work things out with my mother."
How Vanessa Bryant's battle with her mother began
Prior to filing this lawsuit, Sofia Laine made headlines in September 2020 for alleging that Vanessa Bryant forced her out of a family home, as well as made her return a car she used, per People.
Referring back to that incident, Vanessa said she was still financially supporting Laine. "Earlier this year, I was looking for a new home for her and, a week later, she went on television and gave an interview disparaging our family and making false accusations while living rent-free in a gated apartment complex in Newport Coast," Vanessa told People in December 2020. "Even after that betrayal, I was willing to provide my mother with monthly support for the rest of her life and that wasn't good enough."
It's obvious that Vanessa's relationship with her mother has deteriorated, with both of them adamant about their version of events. However, Vanessa continues to maintain that Kobe Bryant never promised her mother anything and "would be so disappointed in her behavior and lack of empathy."
After all the heartbreak that Vanessa has had to endure in 2020, we hope that she and her mother are able to resolve their legal issues without any more drama.