The Real Meaning Behind Eminem's Zeus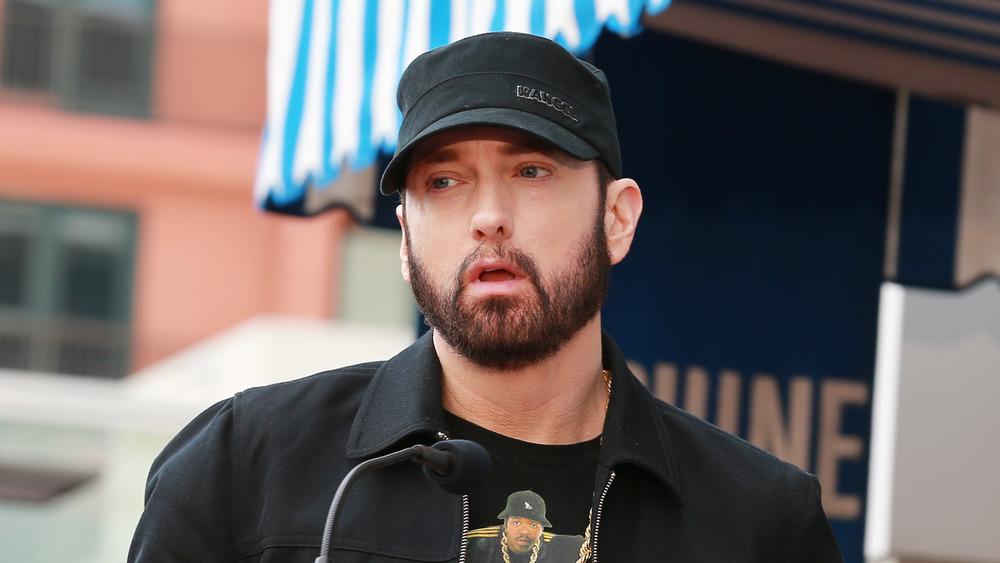 Leon Bennett/Getty Images
Surprise, Dogg! On Dec. 18, 2020, Eminem released a new album, Music to Be Murdered By – Side B, a follow-up to his January 2020 album, and fans couldn't be more elated by the pleasant surprise. However, it looks like Eminem is using his music to address his disputes, again.
The rapper called out icon Snoop Dogg in his "Zeus" track, just months after the "Gin and Juice" artist dished on Eminem's skills during a July 2020 appearance on The Breakfast Club. Snoop alluded that the "When I'm Gone" rapper might not be all that he's crack up to be in the rap game, despite their longstanding friendship. 
It seems Eminem wasn't happy with Snoop's remarks, according to the "Zeus" lyrics, which read, "As far as squashing beef I'm used to people knocking me / But just not in my camp / And diplomatic as I'm tryin' to be last thing I need is Snoop doggin' me." He goes on to add, "Man, Dogg, you was like a damn god to me / man not really, I had dog backwards." Keep scrolling for more details about what went down between Snoop Dogg and Eminem.
Snoop Dogg said Eminem wasn't in his top 10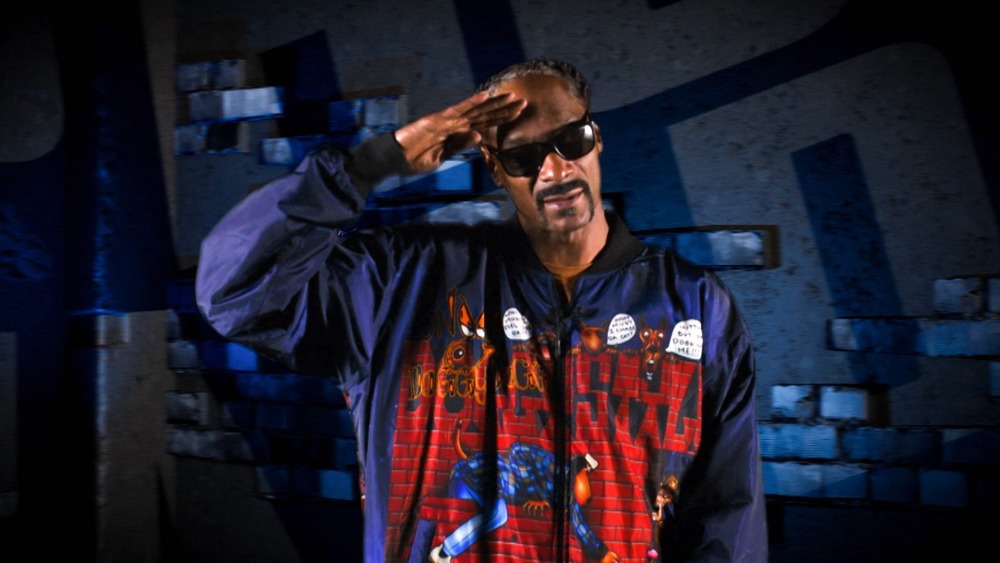 2020hha/Getty Images
For Eminem to address Snoop Dogg's remarks on his album, it's clear that Snoop's words really struck a chord with the controversial Detroit rapper. So what exactly did Snoop say on The Breakfast Club, anyway? While discussing Dr. Dre's achievements, Snoop mentioned how the producer discovered the Kim rapper. "Eminem! 'The Great White Hope'. White rappers had zero respect in rap. Let's keep that one thou-wow," Snoop said. "[Dre] has probably put Eminem in the position where he would be considered one of the top 10 rappers ever. I don't think so, but the game feels like that he's top 10 lyricists and all that that comes with it." Snoop added, "That's just because he's with Dr. Dre. And Dr. Dre helped him find the best Eminem that he could find."
Snoop went on to explain his controversial view, stating, "There's some n****s in the 80s that [Eminem] can't f*** with. Like Rakim, like Big Daddy Kane, like KRS-One, like LL Cool J... Like Ice Cube." He continued, "It is what it is." However, Snoop also said that Eminem "did that to the fullest" and he's still "one of my teammates, one of my brothers... But when you're talking about this hip-hop s*** that I can't live without, I can live without that." 
Although Snoop made it clear that he has mad love for his counterpart, it doesn't look like Eminem appreciated the criticism.