This Is How Much Felicity Jones Is Worth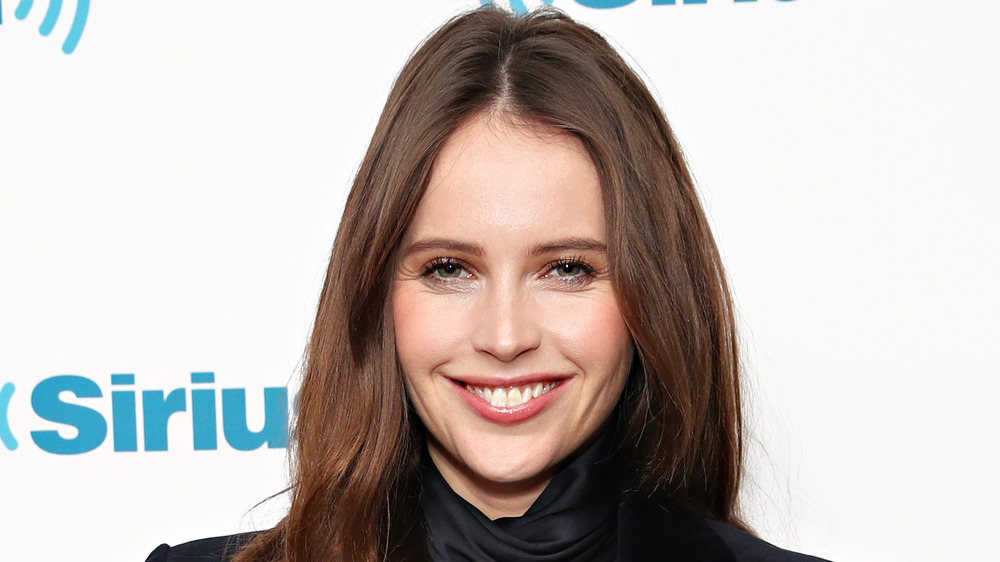 Cindy Ord/Getty Images
When it comes to some aspects of her life — including secretly getting married to director Charles Guard and keeping her first child's name under wraps – Felicity Jones is pretty private. However, the star of 2014's The Theory of Everything and 2018's On the Basis of Sex is also perfectly willing to be open about other aspects of her life, such as being adamant about the fact that she receives fair pay for the work that she does on the screen.
Jones "knows her worth," according to a source who talked to The Hollywood Reporter back in December 2016. That's surely one of the reasons the star of 2016's Rogue One: A Star Wars Story "was, by far, the highest-paid cast member" of the film, per THR. Despite the fact that "actresses typically get paid less than their male counterparts, ... Jones was able to negotiate for a seven-figure upfront salary to play Rebel fighter Jyn Erso." At the same time, her castmates from the Star Wars story, "including Diego Luna and Ben Mendelsohn, took home significantly less, not cracking mid-six figures."
With that kind of earning power helping her bring in the big bucks, it turns out that Jones has built up a fairly impressive fortune.
Felicity Jones has made millions by demanding fair pay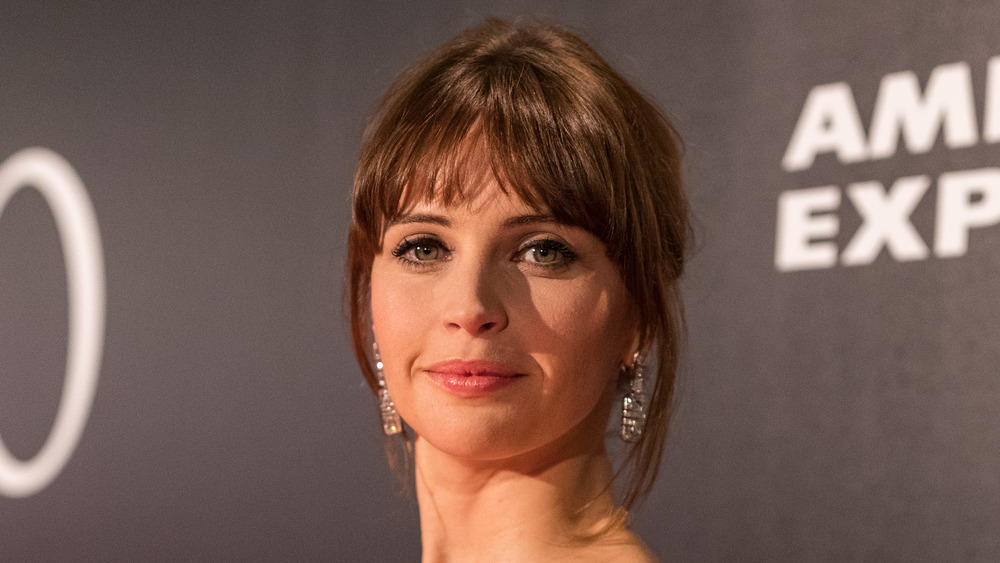 Christopher Polk/Getty Images
Delivering a stellar performance onscreen is only part of Felicity Jones' job. Before she even steps on to a set, she is determined to make sure that she's getting the kind of money that she deserves. "I want to be paid fairly for the work that I'm doing," the star told Glamour in 2016. "That's what every single woman around the world wants. We want to be paid on parity with a man in a similar position."
Jones continued by giving a nod to other women in the entertainment industry who have spoken out about the gender pay gap in Hollywood. "It's brave of those women to come forward and make a point about it," she said while talking to Glamour. "Now younger actresses will have a confidence in those discussions with their agents and be able to say, 'Can we make sure that I'm being paid the right amount for the work that I'm doing?'"
That's perhaps part of the reason Jones herself has a fortune that sits at $6 million, according to Celebrity Net Worth. And if she continues to insist on being paid what she should be, then that amount will likely rise by leaps and bounds (and millions of dollars) in the future.