How Pretty Little Liars Almost Destroyed Ashley Benson's Hair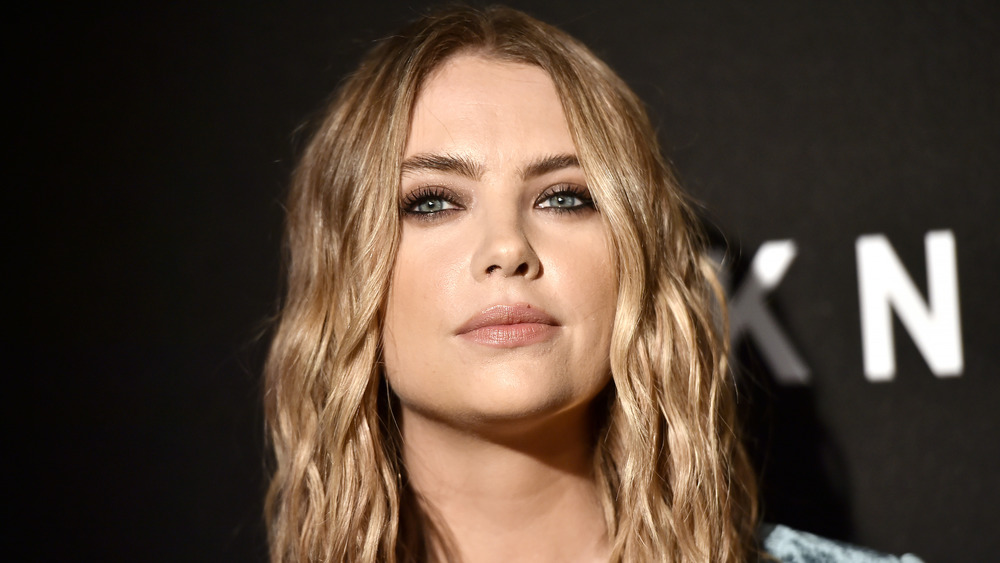 Steven Ferdman/Getty Images
Ashley Benson is best known for her seven seasons playing blonde-haired Hanna Marin on Pretty Little Liars from 2010 to 2017. The actress went from starring on Days of Our Lives to playing a Six Chick on 13 Going on 30, as per IMDB, before landing her role on the hit CW series, which arguably changed her life and career. The part also gave Benson the opportunity to experiment with her looks — even though it didn't mirror who she was in real life. 
"On PLL, I was always all dolled up but I am not that girl," she told Elle in 2018. "I try to be but I like to be as comfortable as possible and I feel my best when I'm more downplayed." Benson added, "We wore pounds of makeup on the show, like it was actually horrendous how much makeup we wore. You could scratch off the makeup and get it in your nails. By season seven, I went back to being super natural, which is when I felt the most comfortable and that was my favorite look."
Over the years, Benson also had to dye her hair a lot. Changing up your hair color can result in damage, especially if the person uses products like bleach for an extended period of time. In Benson's case, the damage was extreme. Keep scrolling to find out how PLL almost destroyed Benson's hair permanently.
Ashley Benson was balding while filming the TV series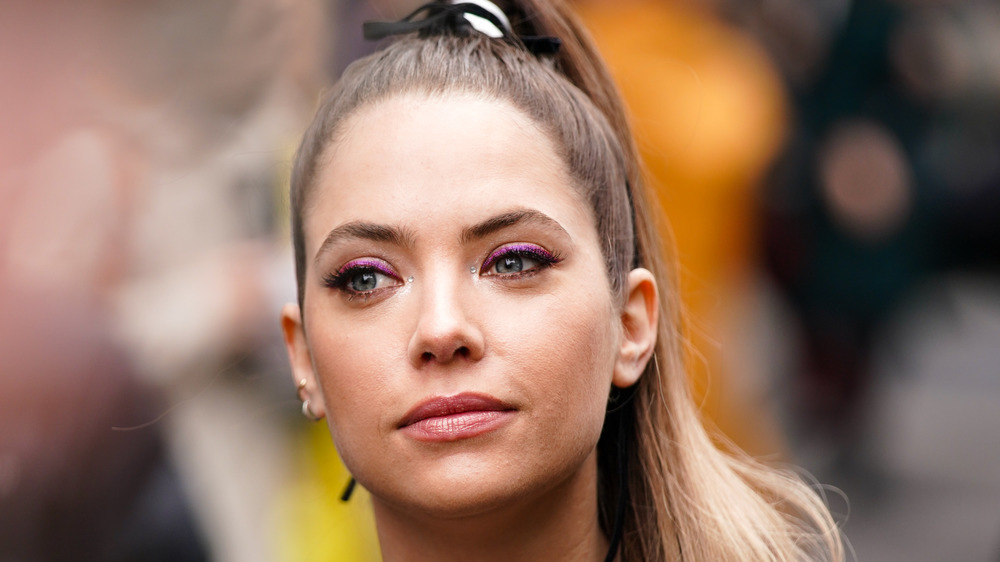 Edward Berthelot/Getty Images
In her interview with Elle, Ashley Benson revealed she nearly went bald during season three of Pretty Little Liars from having to dye her hair blonde all the time for her role as Hannah Marin. "I bleached my hair so much during season three and it fell right off and you couldn't even tell," she said. "I got a call from Warner Bros. like, 'You need to do something with your hair,' and 'I'm like well, duh, I'm bald!'" She added that bleaching her hair is her "biggest regret." 
The actress also explained that her hair troubles were the result of an at-home makeover. "I'd bleached my hair one night," Benson told Entertainment Tonight. "I'd just come back from filming Spring Breakers and, I was like, I wanted to bleach my hair. It all fell out. Literally I was bawling my eyes out and I called my hairstylist... saying that I have no hair. What is going on?" This might explain why Benson decided to dye her hair brunette at one point and wear a wig on PLL. She told E! News she changed up her look because she was "bored" and "sick of being blonde" but in reality, it was probably to save what was left of her hair.