Inside Adam Levine And Miley Cyrus' Feud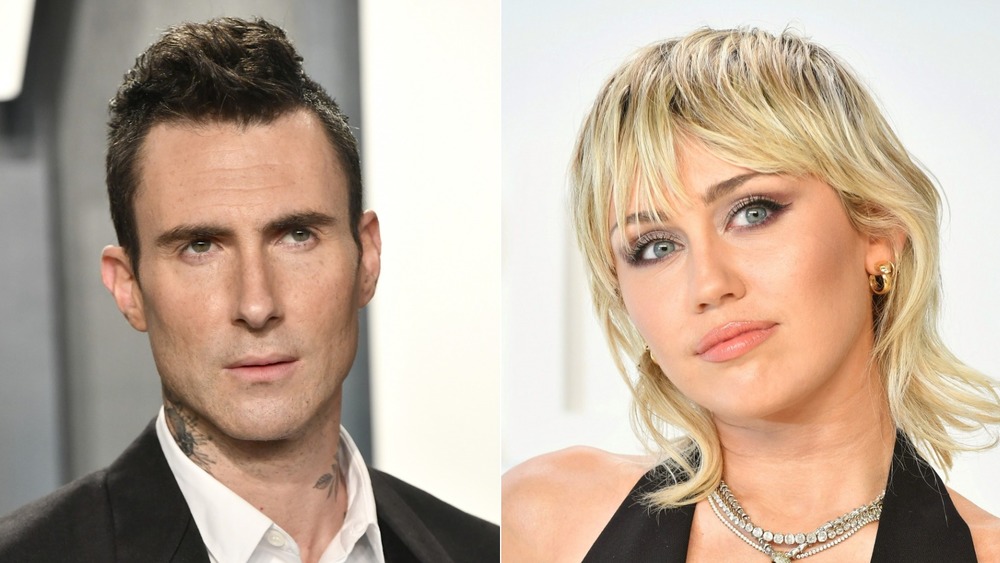 Frazer Harrison, Amy Sussman/Getty Images
Miley Cyrus and Adam Levine are two people who have strong personalities, which also means they're two people who have been known to incite bad feelings in others. Levine, who is also the frontman of the band Maroon 5, has plenty of haters, and he's also been outspoken about things, events, and people he doesn't like. 
He caught a lot of flak for his Super Bowl performance in 2019, in particular. People were mad that Maroon 5 performed in the first place, following Rihanna and Cardi B declining the coveted performance in an effort to stand with Colin Kaepernick. The quarterback had previously been slammed for taking a knee or sitting during the National Anthem at games as a form of protest against the way Black people have been treated.
Despite being heavily criticized for accepting the gig, Maroon 5 still went on.
As for Cyrus, people have long criticized her for overtly sexual behaviors at times, as well as her openness about drinking and smoking weed in the past (though her mom, Tish Cyrus, said in November 2019 that she doesn't do any of that anymore).
Cyrus and Levine seemingly have beef between them as well. The two worked together on The Voice briefly, and, well, it didn't exactly go smoothly.  
Adam Levine reportedly thought Miley Cyrus was 'obnoxious'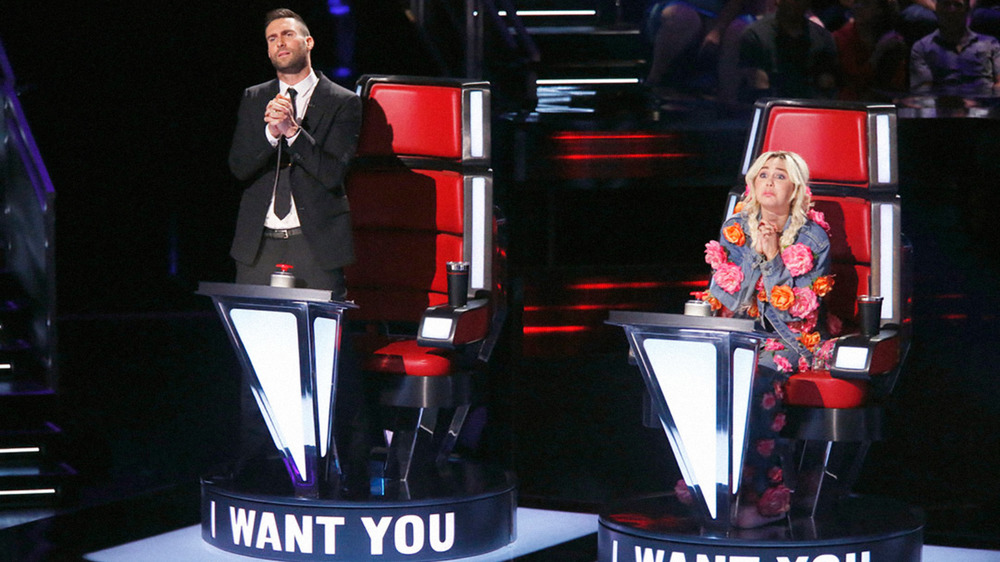 NBC
Adam Levine and Miley Cyrus were both on The Voice in Seasons 10, 11, and 13. Cyrus showed up in Season 10 as a part-time advisor to the contestants but stuck around as a full-time coach for Seasons 11 and 13. Levine was a coach from Season 1 through Season 16. 
While they worked together, the two reportedly butted heads often, with sources claiming Levine couldn't stand Cyrus. In 2016, a source told Radar Online, "Adam really cannot stand Miley because he thinks that she is the most obnoxious person ever. Adam does not really want to return if they bring Miley back. He really is that over it."
Radar Online also reported that Levine's dislike for Cyrus was immediately apparent after she joined the Voice team, and when it was announced that she was leaving after Season 13, Levine was thrilled. 
Another source told Us Weekly in 2016 that their disdain for each other grew out of being too similar — and stubborn. "They both have short attention span. They find each other annoying."
Cyrus got in the jabs of her own, even poking at Levine's marriage with Behati Prinsloo. During the show's premiere in 2016, when Levine gushed over a contestant, Cyrus jumped in to quip, "He doesn't talk to his wife like that." (via Elite Daily)
Alas, they don't work together anymore, so it seems like the two have put their beef to rest.