What Happened To Lance Bass From NSYNC?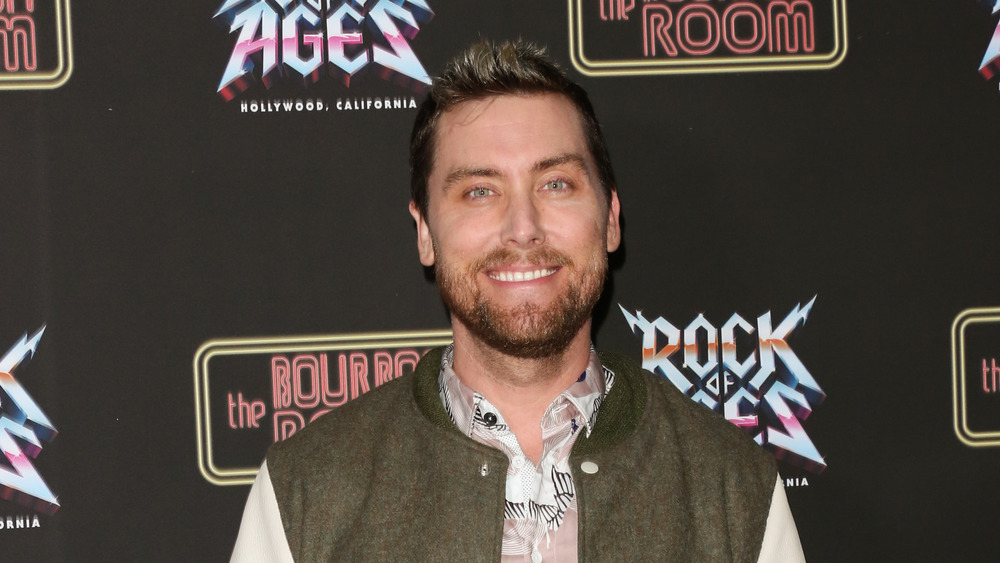 Paul Archuleta/Getty Images
Lance Bass has come a long way and maintained his celebrity status since his boy band days. Speaking of his boyband past, as the baritone vocalist of NSYNC, he didn't get to enjoy many solo performances on the group's long list of platinum and diamond records. Still, alongside his group mates Justin Timberlake, JC Chasez, Joey Fatone, and Chris Kirkpatrick, he was a key part of a phenomenon that captured many fans' hearts in the late 90s and early 2000s. 
Once the group disbanded in 2002, many fans wondered what would be next stars like Lance Bass. As part of a group known for their high-energy dance skills, his 2005 casting in Season 7 of Dancing With The Stars was completely on-brand for the "Bye Bye Bye" crooner. After making it to third place in the reality dance competition show, Bass enjoyed a stint on Broadway starring as "Corny Collins in the hit musical "Hairspray" in 2007.  
By 2012, the Mississippi native transitioned into hosting after linking up with SiriusXM to launch a show titled after one of NSYNC's #1 hits, "Dirty Pop." He soon became their weekend host for the Pop2K Countdown show. Though Bass didn't enjoy much solo success in music following his reign on the pop charts, in 2014, he was featured on the #1 European dance single, "Walking On Air," as noted by Billboard. That same year, he became a contributing panelist on The Meredith Vieira Show. So what else has Bass been up to? As it turns out, his personal life has been quite busy.
Lance Bass and Michael Turchin want a family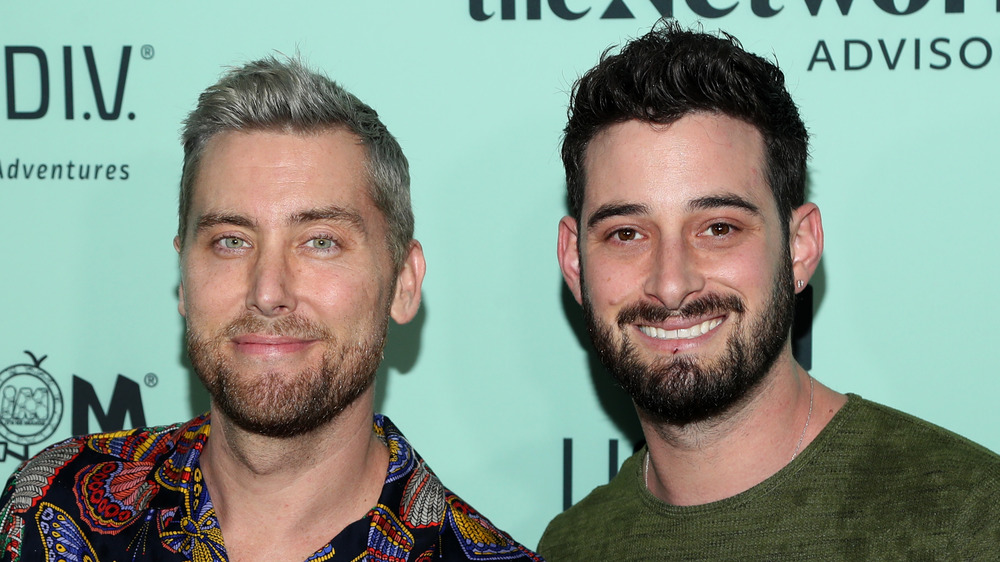 Jerritt Clark/Getty Images
One of Lance Bass' most notable reveals as a former pop star was when he decided to come out as gay in 2006 via a cover story for People magazine. When recalling the brave decision during a 2019 appearance on Watch What Happens Live With Andy Cohen, the "Tearin Up My Heart" singer admitted to having slept with several women during his NSYNC days. "I was doing it and doing it and doing it well," Bass jokingly said. "Doing what we had to do to survive."
As it t turns out, he even became a member of the "mile high club" during this time. "It was on a BBJ — a Boeing Business Jet — because it has a bed!" Bass dished of the experience, "It was with a woman. I know. Breaking news!"
In 2014, Bass married his husband, Michael Turchin. He celebrated their fourth anniversary in December 2018 with a touching Instagram photo from their wedding day. "I love you dearly my Mookie Picasso," he wrote. "To the moon. I can't wait to keep dancing with you for eternity." He also added the hashtag, "#LanceLovesMichael." The couple has been transparent about their desire to start a family via surrogacy, and in 2019, Bass opened up about how much longer the process has taken for them than expected. Then, in March 2020, Bass revealed that his surrogate had a pregnancy loss with the couple's baby boy. Bass told Entertainment Tonight about the situation, "I'm not opposed to going right ahead and adopting if this fails next time."