Why John Krasinski Brought Back His Some Good News YouTube Show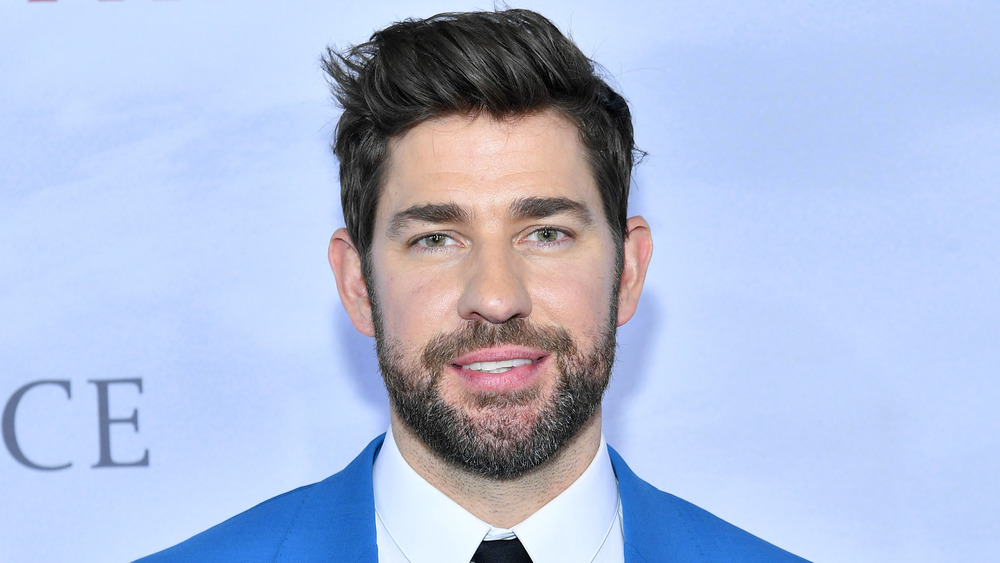 Roy Rochlin/Getty Images
If you're looking for some good news to wrap up this tough year, John Krasinski's got it for you — literally. After nearly an eight-month hiatus, the actor brought back his YouTube series, Some Good News, in late December 2020. The father of two and husband of Emily Blunt created the cheerful amateur "news" show, filmed at his home and spliced with other amateur video clips, in late March 2020 to uplift people's spirits amid the pandemic, according to Mashable.
Fans loved Some Good News — it currently has 2.55 million YouTube subscribers — which starred (via video) a cast of Krasinki's A-lister friends, including Oprah Winfrey, Martha Stewart, Stephen Spielberg, and Brad Pitt. Episodes also featured the casts of Hamilton and The Office, NASA astronauts on the International Space Station, and kid correspondents from across the globe.
Then, in late May, news broke that Krasinski sold the series to ViacomCBS "following a massive bidding war," according to The Hollywood Reporter. Suddenly, viewers had no more "Good News" to follow — until now. Here's what you need to know about Some Good News' return to YouTube.
John Krasinski's Some Good News returns with holiday cheer
Fans were thrilled when John Krasinski returned with Some Good News on Dec. 20, 2020, especially since the web series has been sold to ViacomCBS. The reason? It appears the actor simply wanted to spread some cheer for the holiday season.
In the holiday special, running just under 23 minutes, Krasinski does not explain the show's return. Instead, he jumps into the jokes and decks out his office/studio with holiday decor. One segment, "Parents that Rock," paid tribute to moms and dads who helped their children navigate the perils of 2020. And those who were expecting Hollywood stars won't be disappointed — George Clooney shows up to play meteorologist, and Dwayne "The Rock" Johnson makes a surprise appearance on a video call between Krasinki and Jay, a father of two attempting to raise money for Christmas gifts by selling his prized possessions on eBay. Spoiler alert: The Rock saves the day, buying up all the listings and inviting Jay to the DC Universe exhibit sometime in the future.
The surprise episode not only warmed our hearts and put a smile on our face but made us even more curious about how CBS will handle Some Good News. Only time will tell.