Whatever Happened To Farrah Franklin From Destiny's Child?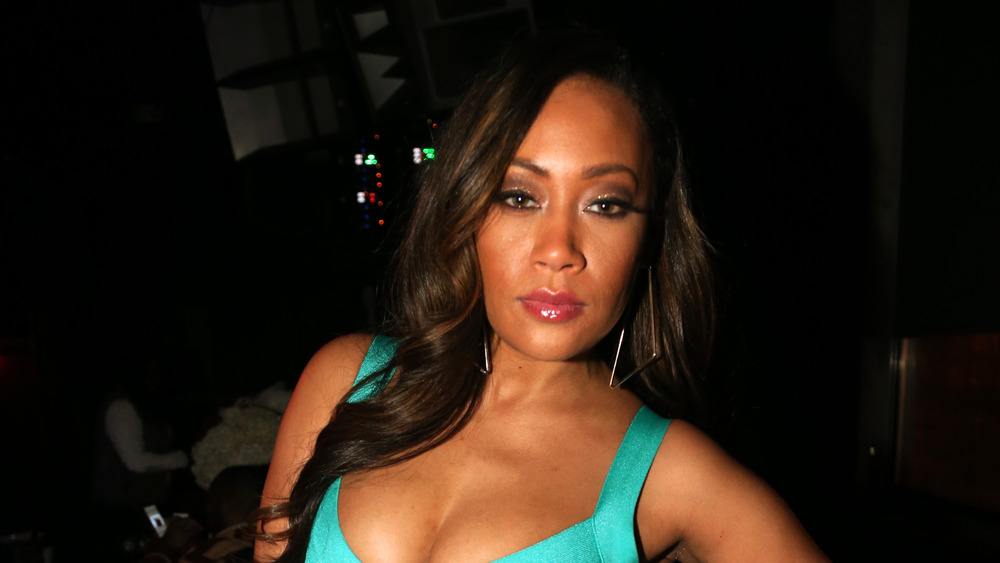 Johnny Nunez/Getty Images
Singer Farrah Franklin enjoyed one of the shortest lived runs as a member of Destiny's Child. She was one of the two replacements the platinum-selling group added to the mix after removing original members LeToya Luckett and LaTavia Roberson in 2000. She had only been with the group for five months when she was fired unexpectedly, as per her IMDb biography. She had first met the group the year before when she appeared as an extra in the music video for "Bills, Bills, Bills," as noted by The Daily Beast. After Beyoncé's father Mathew Knowles decided to oust the group's two co-founding members, he quickly replaced them with Franklin and Michelle Williams. However, the group soon gave themselves the nickname of "DC3," after Franklin's time with them was cut extremely short. 
Beyoncé announced Franklin's exit on MTV in 2000, saying they cut ties with her after she allegedly missed multiple promotional tour stops. However, Franklin claimed she decided to leave the group due to issues she had with the group's management as a result of her catching the flu, as per The Daily Beast. She also accused Beyoncé of fabricating her missed appearances and said she was already removed from the group prior to the tour stops.
Farrah Franklin breaks her silence
Ethan Miller/Getty Images
Farrah Franklin wasn't seen or heard from much after her time with Destiny's Child. In the years that followed, the singer made media headlines for a number of arrests related to public intoxication and disorderly conduct, The Daily Beast reported. In 2016, her mugshot was blasted across the web after she was arrested in Atlanta while allegedly drunkenly arguing with a man at around 3 a.m. According to TMZ, the police report claims that when cops asked Franklin how much she had to drink, she allegedly responded "not enough."
The arrest came one year after Franklin broke her silence on getting axed from Destiny's Child. She told VladTV that the group lied to her and made it appear as though she had quit on them due to them having just fired two original members. In April 2020, a video clip surfaced of her accusing Mathew Knowles of being inappropriate with her during her time with Destiny's Child, Showbiz CheatSheet reported. According to Franklin, Beyonce's father allegedly invited her to a hotel room to "meet and speak with him." She hesitated when asked if Knowles was inappropriate with her, claiming that he did try to make a move on her. 
One month later, in May 2020, Franklin returned to her musical roots and released the song "Push Up On Me."