The Real Meaning Behind BTS' First Single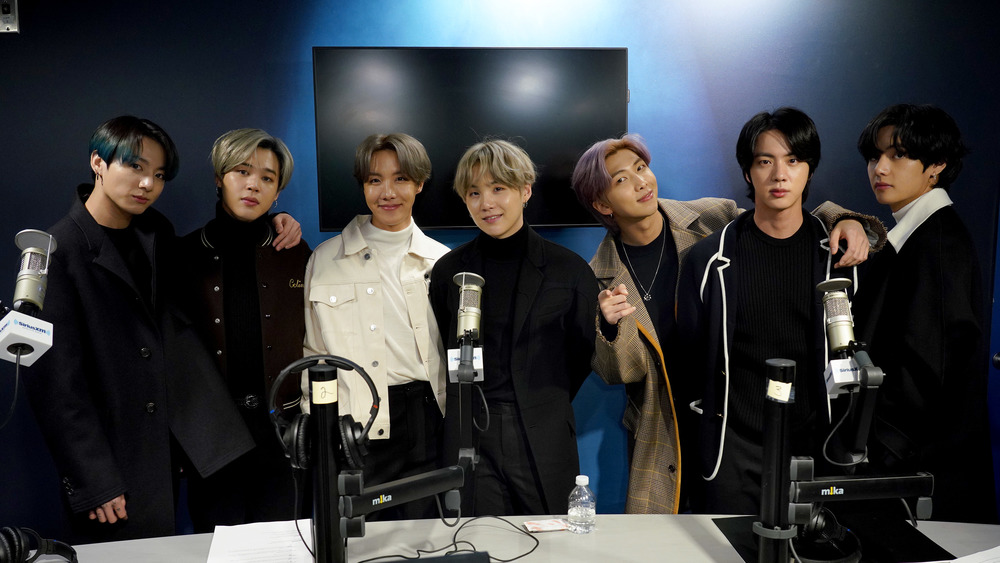 Cindy Ord/Getty Images
Korean pop boy band BTS has made history since their fun-loving debut in 2013. From mastering social media (and even getting their own emoji!) to beating out Justin Bieber, Selena Gomez, and Ariana Grande for top social artist at the 2017 Billboard Music Awards, the world cannot get enough of the band. Vogue even reported that BTS' L.A. tour was akin to "the sort of pop culture milestone not seen since the Beatles arrived in New York." Wow!
However, the K-pop group — led by RM, Jimin, Suga, J-Hope, Jin, V, and Jungkook — has always approached fame with a sense of purpose. For instance, their name, BTS, refers to "Bangtan Sonyeondan," which is Korean for "Bulletproof Boy Scouts," and suggests blocking out the negative bullying so many teens have to endure. The K-pop industry is known for stifling its stars, and BTS' success seems to be in direct response to the toxic entertainment world. So what clues can we glean from their first hit single? Keep scrolling to find out!
BTS wants to de-stigmatize mental health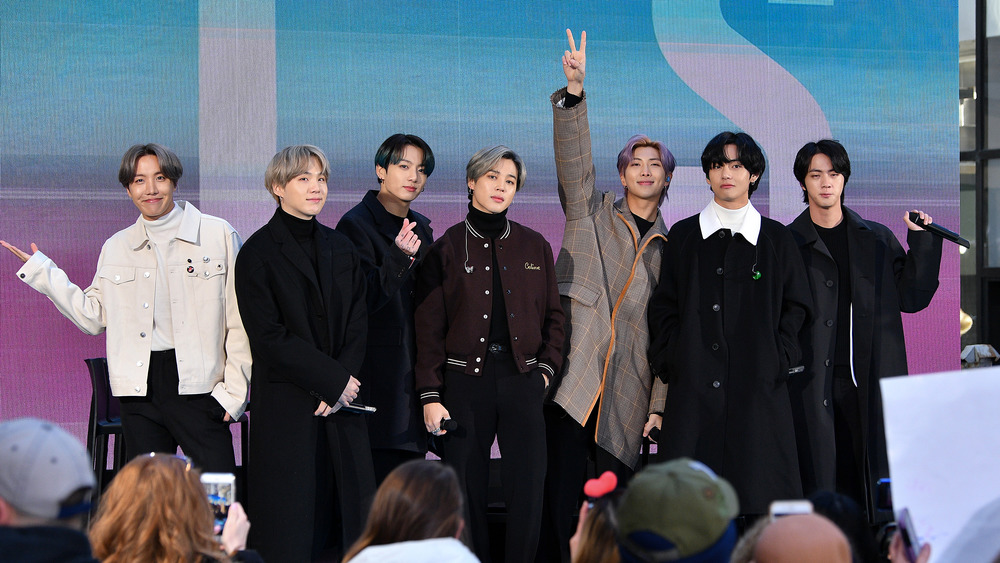 Dia Dipasupil/Getty Images
Rapper and lead dancer J-Hope explained that their "bulletproof" name is "meant to block out stereotypes, criticism, and expectations that aim on adolescents like bullets," according to Affinity. But, in 2017, the group adopted a new English title, announcing that BTS' initials now stand for Beyond the Scene. 
However, BTS' underlying desire to be a voice for mental health and wellness, especially for their South Korean male fans, remains strong. "There is this culture where masculinity is defined by certain emotions, characteristics. I'm not fond of these expressions," BTS member Suga told Esquire in November 2020. "People's conditions vary day by day. Sometimes you're in a good condition; sometimes you aren't. Based on that, you get an idea of your physical health. And that same thing applies mentally," he explained. "Some days you're in a good state; sometimes you're not. Many pretend to be okay, saying that they're not 'weak,' as if that would make you a weak person. I don't think that's right... Society should be more understanding."
The interview also revealed that the group's first single, "No More Dream," was written to address pressures to conform. The song, which debuted in June 2013, spotlighted the importance of acknowledging what teens in South Korea endure. "The reason I started making music is because I grew up listening for lyrics that speak about dreams, hopes, and social issues," Suga added in conversation with Esquire. "It just came naturally to me when making music."