The Untold Truth Of Veronica Portillo
Chrissy Teigen and John Legend fans were heartbroken when they first learned that Teigen miscarried the celeb power couple's third child. But perhaps the silver lining is the awareness it brought to an issue that might have otherwise been seen as taboo. As a result, many women came forward and shared their own experiences with pregnancy loss in an act of solidarity with Teigen and her family. 
MTV's The Challenge star Veronica Portillo was one of those women. Portillo took to Twitter to recall the grief she endured as she said goodbye to her daughter at only seven months pregnant. "I lost my baby girl at 7+ months," Portillo penned in the tweet "I stayed with her for over 24 hours." 
Portillo followed up by saying, "We are stronger because of it, however also a bit numb." The reality star added, "My heart goes out to you & every other woman that this happens to. We are part of a global tribe of warriors."
As you might recall, Portillo first announced the news of her loss in 2013 when she released a heart-wrenching statement via Instagram. "With a broken heart, I want to share that my beautiful baby girl was born sleeping," Portillo wrote in the social media post before adding, "I will love you & miss you every day for the rest of my life, my sweet, beautiful daughter. You will remain my inspiration forever." But, of course, we know Portillo has mastered the art of overcoming challenges.
Veronica Portillo is a three-time 'Challenge' winner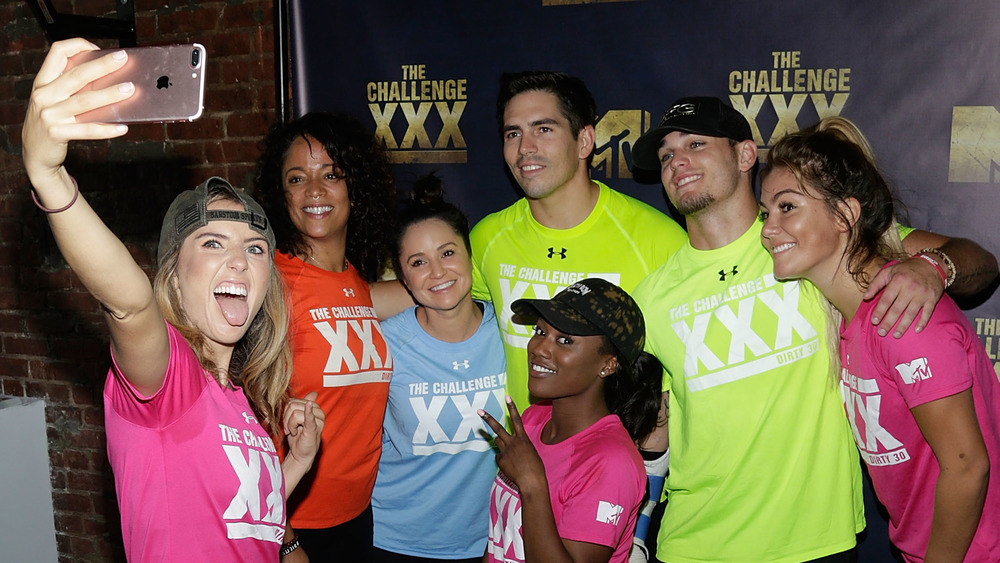 Lars Niki/Getty Images
Veronica Portillo quickly became a household name after winning not one... not two... but THREE seasons of MTV's The Challenge. As reported by US Weekly, Portillo won Challenge 2000, The Gauntlet, and The Inferno. Wow! Talk about a formidable opponent! The three-time victor also appeared in other seasons, including a special in which Challenge legends faced off against one another at Universal Orlando. 
But who do we have to thank for Portillo getting back in the game after a long hiatus? According to MTV News, fans and viewers alike can thank her fellow Challenge competitor, Shane Landrum. In a tweet, Portillo revealed that "Timing & @shannanity intervened & convinced me to stop dodging the phone calls." And boy are we glad she took that advice!
It's also possible that Portillo finally felt like she had taken enough time away from the spotlight to grieve the tragic loss of her daughter and was simply ready to start chasing her goals again! One "challenge" at a time, of course.