The Reason Rachel Zoe Says She Feels 'Shattered And Numb'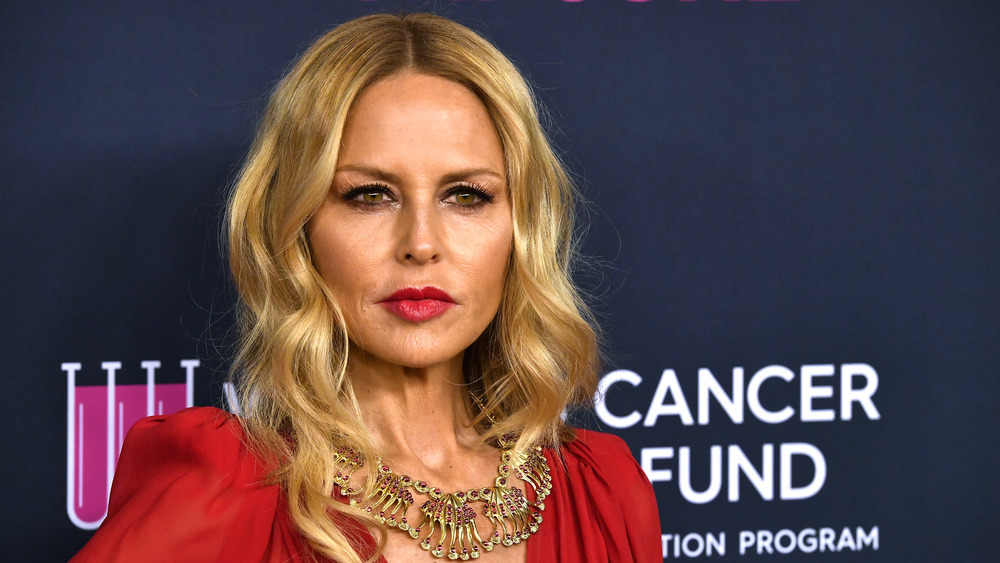 Frazer Harrison/Getty Images
If you've ever ridden high on a ski lift and felt terrified at the prospect of falling off, consider this a warning. Rachel Zoe took to her Instagram Stories in the wake of a traumatic family event to open up about the experience that left her "scarred for life," she says.
According to the celebrity stylist and former star of her own Bravo show, Zoe's 9-year-old son, Skyler Morrison, fell 40 feet from a ski lift while the family — including dad Roger Berman and brother Kaius Jagger, 7 — were on a ski vacation. "I'm posting this to remind everyone how fragile life is," she wrote (via People). "[Roger] and I are shattered and numb."
Skyler had to be hospitalized, and Zoe went on to write that the accident "could have been easily prevented if the operator had stopped the lift when he saw Sky wasn't on from the start and [husband Rodger Berman] screaming to stop the lift."
So how is the little boy doing now? Keep reading.
Rachel Zoe's son Skyler fell 40 feet from a ski lift and was rushed to the hospital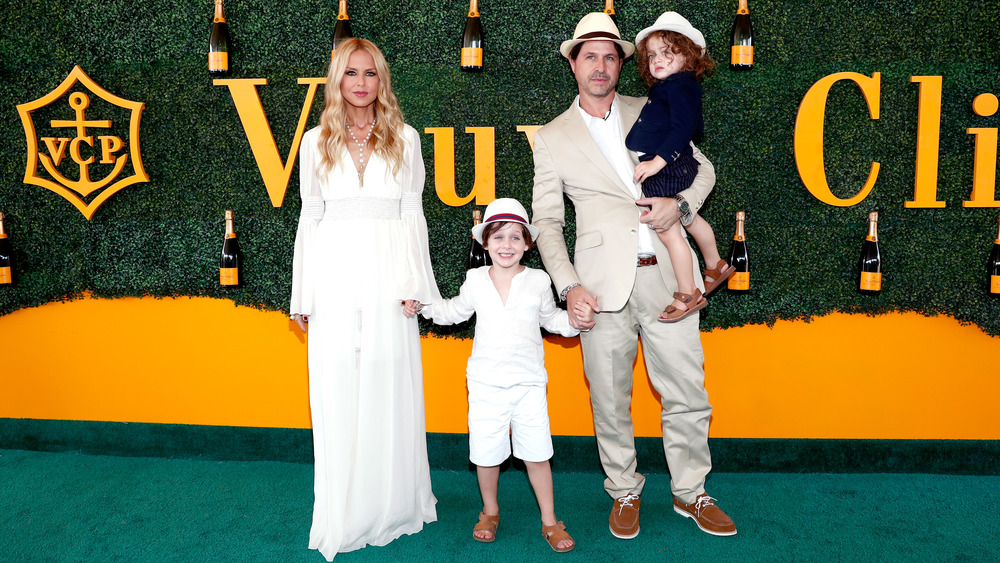 Rich Polk/Getty Images
Even though Skyler (pictured above, center) was rushed to the hospital and was "banged up a bit," he was in stable condition, Rachel Zoe explained on Instagram Stories, calling it "A miracle."  Zoe also gave a shout out to "the ski patrol heroes who quickly put a mat under where they thought he would fall ultimately saved his life or from what could have happened."
Alongside a photo of her son lying in a hospital bed and waving his hands, Zoe wrote, "Sky is in great spirits," and called him "a brave champion." Skyler, who was walking around the hospital room, even added his own message to his mom's Instagram video update. "I'm okay, just sore... I'm kind of hurting, but I'm all right," he said. 
In the wake of the harrowing accident, which appears to have taken place in Colorado based on an Instagram photo Zoe posted prior, she thanked everyone for their support and shared how she and Berman were feeling. "[Roger] and I have never been more grateful for seeing your child [do] the most simple tasks of walking talking and laughing ... hug your babies extra from us today."
We at Nicki Swift are glad that Sklyer is okay, and wish everyone a speedy recovery.