The Truth About Jackie Cruz's Near-Death Experience
Bonnie Biess/Getty Images
If you think inmate Marisol Gonzalez, aka Flaca, on Orange Is the New Black had a sad backstory, then you haven't heard the true story of the woman behind the character, Jackie Cruz. At age 17, the Dominican-American actress had a near-death experience that was like "a slap in the face" and set her on a different path in life, she told People.
On the Emmy-winning Netflix series, which ran from 2013 to 2019, Cruz plays a young, self-absorbed inmate who was incarcerated after selling fake drugs to her high school classmates. One of her peers had a bad placebo effect on the drugs and died by suicide, which led to Flaca being arrested for fraud and endangerment.
Given the fact that Cruz herself wasn't too different from her character when she was a teen, we imagine she drew on her real-life experiences while on set. And there was one life-changing experience that stands out among the rest.
Jackie Cruz was headed down a dark path in life before this happened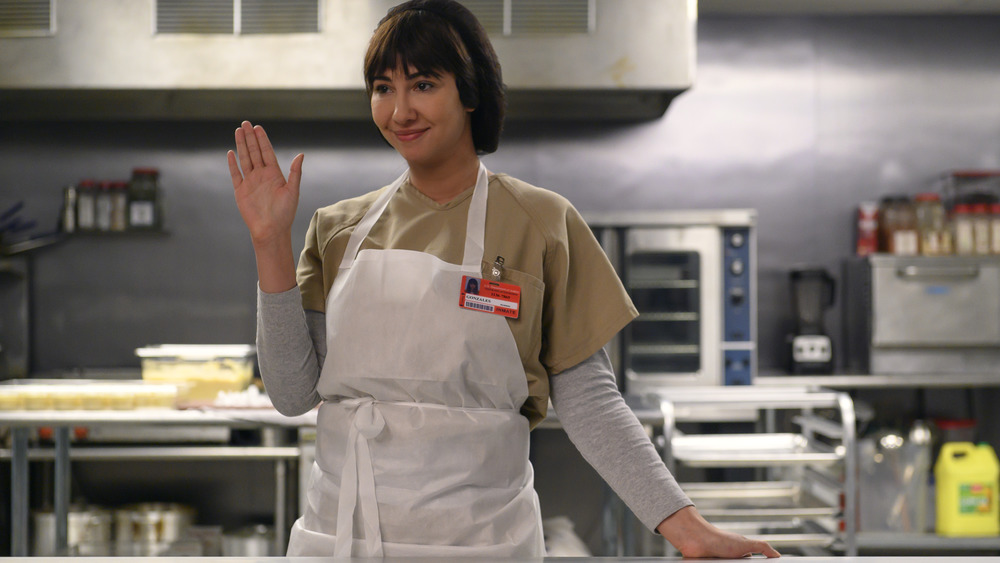 JoJo Whilden/Netflix
After moving to Hollywood with her single mom in pursuit of an acting career, Jackie Cruz started hanging out with kids who were a bad influence, she told People. She got various piercings and would often run away from home. "I was a rebel at the time, and I just needed to experience," she said. "I saw things that a little girl shouldn't really see at that age."
Then, at age 16, she left home, and things "went downhill" from there, she said. One day, while riding in a friend's car, the driver lost control. Cruz hadn't buckled up and was hurled 20 feet through the windshield. "I had a kidney contusion, a collapsed lung, and two broken vertebrae," she told People. "So my eyes were crooked and my face was crooked, I couldn't smile."
Her chances of survival were slim.
Although she survived the car crash, Jackie Cruz found it difficult to keep going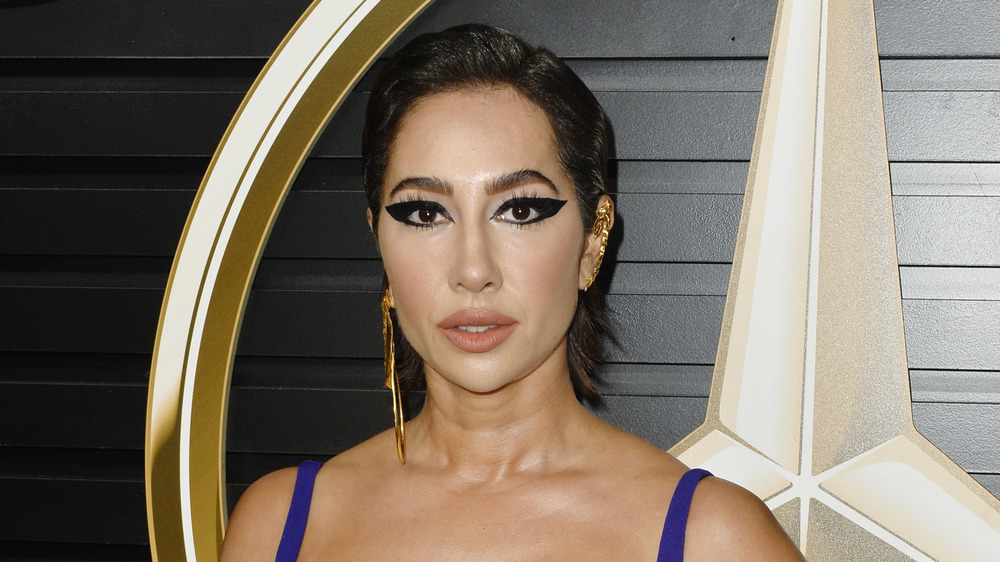 Jerod Harris/Getty Images
Jackie Cruz woke up after undergoing emergency brain surgery and being in a coma for 72 hours. But, as she recovered in the hospital, seeing her shaved head and gruesome injuries seemed even worse to the aspiring actress than the physical pain. "It didn't look like me anymore. I didn't know who it was," Cruz told People. "I was very depressed, and I tried to kill myself a few times with pills."
Fortunately, she survived the attempts, and befriended a 10-year-old girl who "will never walk again" but had a great attitude, she said. Cruz drew strength and inspiration from her young friend and was released from the hospital after seven months with whole a new outlook on life — and a successful acting career ahead of her.
"I don't regret anything," she told People. "I'm so grateful to God that [it] happened because I was really going in the wrong way of life, and I feel like it was a slap in the face."
If you or someone you know is having suicidal thoughts, please call the National Suicide Prevention Lifeline at 1-800-273-TALK (8255) or text HOME to the Crisis Text Line at 741741.