The Real Reason Anne Hathaway Stopped Drinking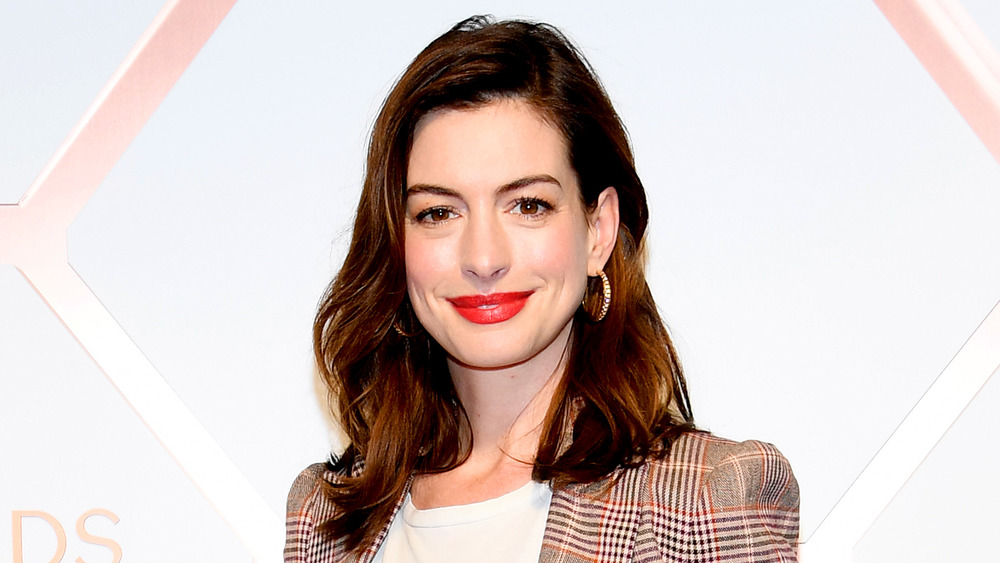 Dimitrios Kambouris/Getty Images
Award-winning actress Anne Hathaway is giving up the bottle ... but it's not because of what you might think. As it turns out, the mother-of-two simply doesn't want to imbibe again until her son is 18 years old. 
As reported by Us Weekly, during an appearance on The Ellen DeGeneres Show in October of 2018, the A-list actress recalled an experience when she had to accompany her son to school drop-off ... while also nursing a major hangover. "I did one school run one day where I dropped him off at school. I wasn't driving, but I was hungover and that was enough for me. I didn't love that one," Hathaway revealed. 
So her solution was simple: "I'm going to stop drinking while my son is in my house just because I don't totally love the way I do it, and he's getting to an age where he really does need me all the time in the morning," Hathaway declared.
But once the masses got wind of her sweeping declaration, Hathaway quickly had to clarify her statement, and even put out a couple of fires while she was at it. Keep reading to learn how Hathaway cleared up all of the assumptions being tossed her way.
Anne Hathaway is adamant that her choice to be sober is not a 'moralistic stance'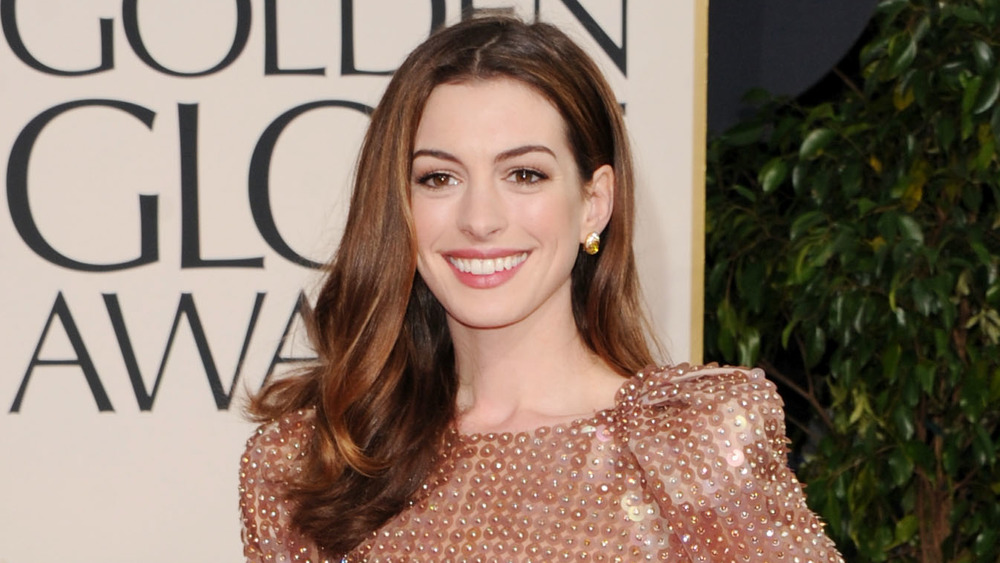 Jason Merritt/term/Getty Images
After declaring that she intends to be sober until her son is out of her house and that she didn't "totally love the way" she drank, Anne Hathaway quickly had to clarify her statements.
During an interview with Boston Common magazine in 2019, Hathaway had this to say about her previous vow to stay sober for the next 18 years: "I didn't put [a drink] down because my drinking was a problem; I put it down because the way I drink leads me to have hangovers and those were the problem. My last hangover lasted for five days. When I'm at a stage in my life where there is enough space for me to have a hangover, I'll start drinking again, but that won't be until my kid is out of the house," she added.
But she also wanted to make sure that her sweeping declaration was not to shame any other mothers or their decision to imbibe. "I just want to make this clear: Most people don't have to do such an extreme thing. I don't think drinking is bad. It's just the way I do it — which I personally think is really fun and awesome — is just not the kind of fun and awesome that goes with having a child for me. But this isn't a moralistic stance," she clarified.
And there ya have it, folks!